I've just got back from a couple of weeks in the swelteringly sunny South of France. The main reason for the trip was to celebrate my brother-in-law's 40th birthday: he hired an enormous château near to Agen and invited his friends and family to stay and party with him for a few days.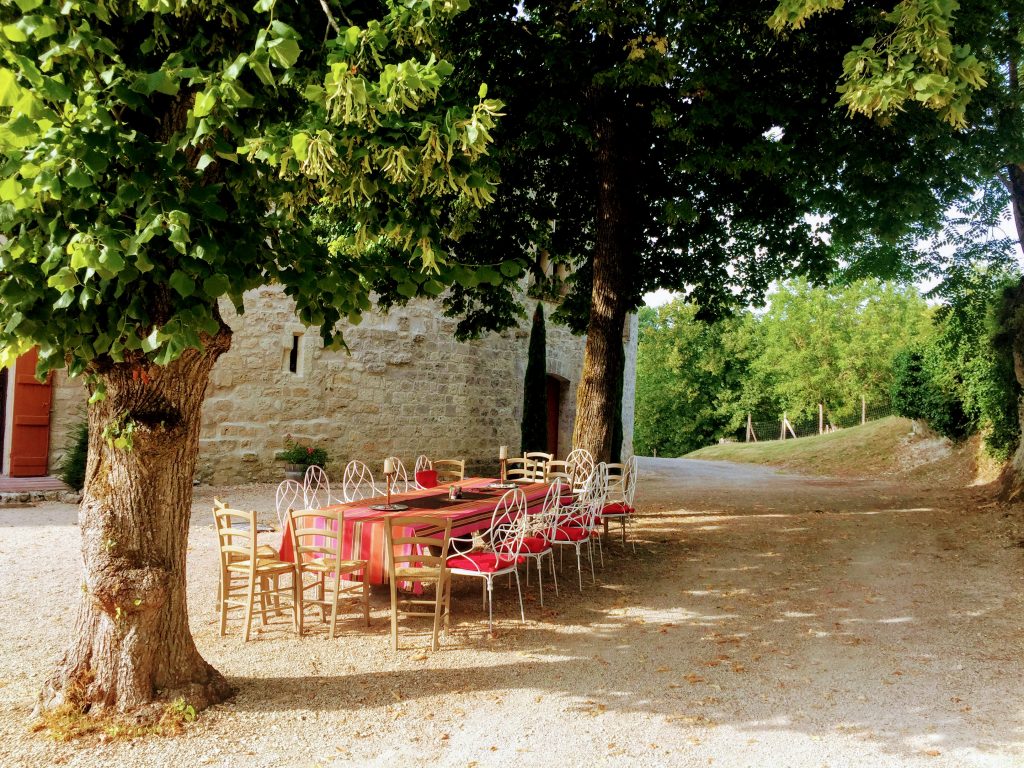 Never having been further south than Paris before, the period after the party presented a great opportunity to spend a bit longer working/travelling to see more of France for myself. So I planned out a route and booked some Airbnbs in a couple of south-west towns, including Bergerac.
Flights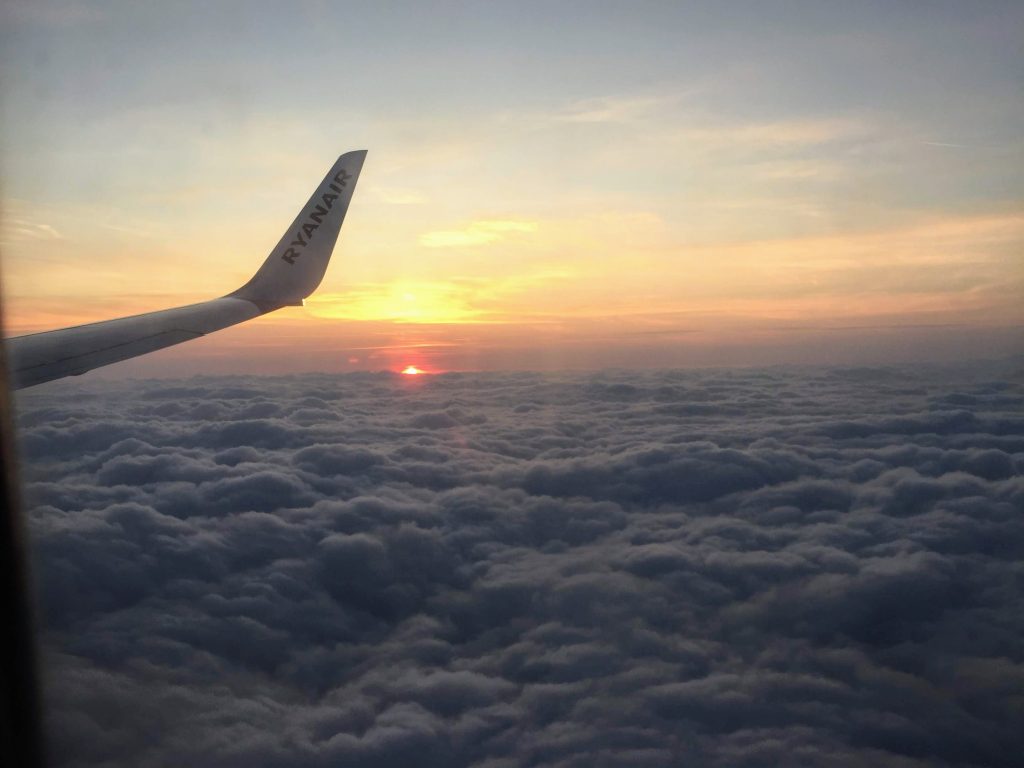 I chose Ryanair flights out to Toulouse from London Stansted, flying with lots of my partner's family. And then British Airways flights for just him and myself back to London City Airport from Bergerac's Dordogne Périgord. And that was quite an experience (see number 5 below)!
Wait, Bergerac's a town?
Confused? If you're old enough to remember it, you're probably initially recalling a 1980s tv detective series set in Jersey. And it's also the name of a 17th Century French novelist and playwright, as well as a play (Cyrano de Bergerac) partly based on his life.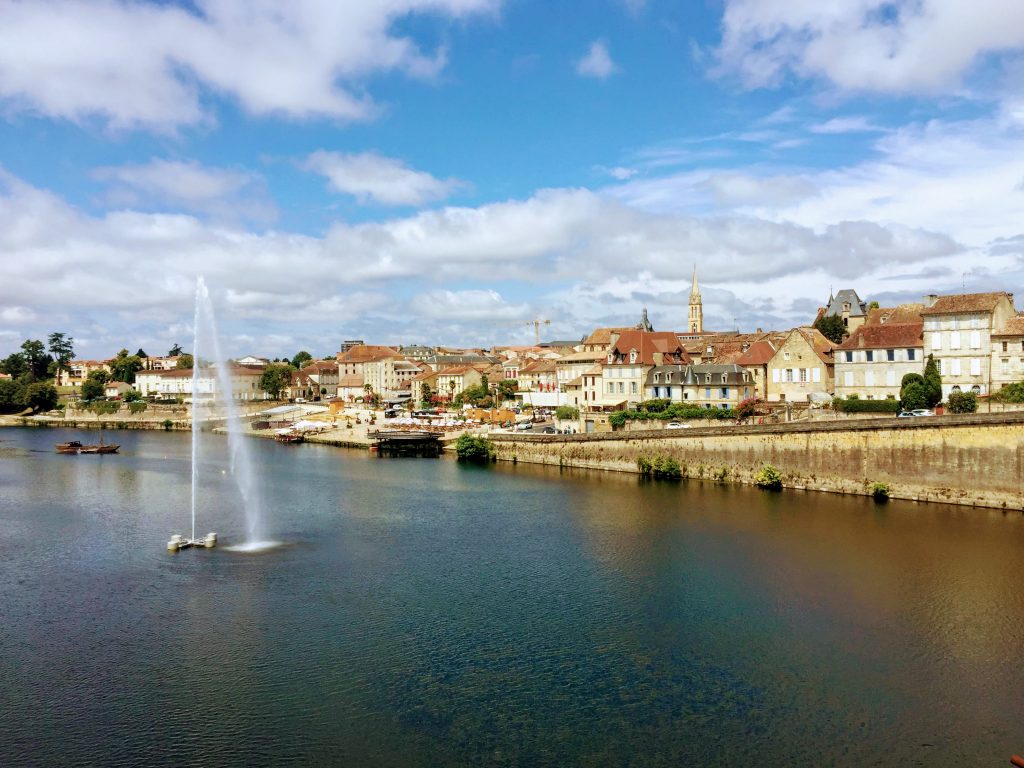 But there is also a (very nice) French town based on the Dordogne river in Southern France. Even though it's the second largest town in the Dordogne, the historic centre is relatively small, relaxed and – even though I hate to use the word – quaint. Cobbled streets and old half-timbered buildings induce a 'medieval fairytale' kind of feeling when the sun comes out. And it really is beautiful – river walks, boat trips, a nice bridge, and heaps of restaurants and bars = French perfection.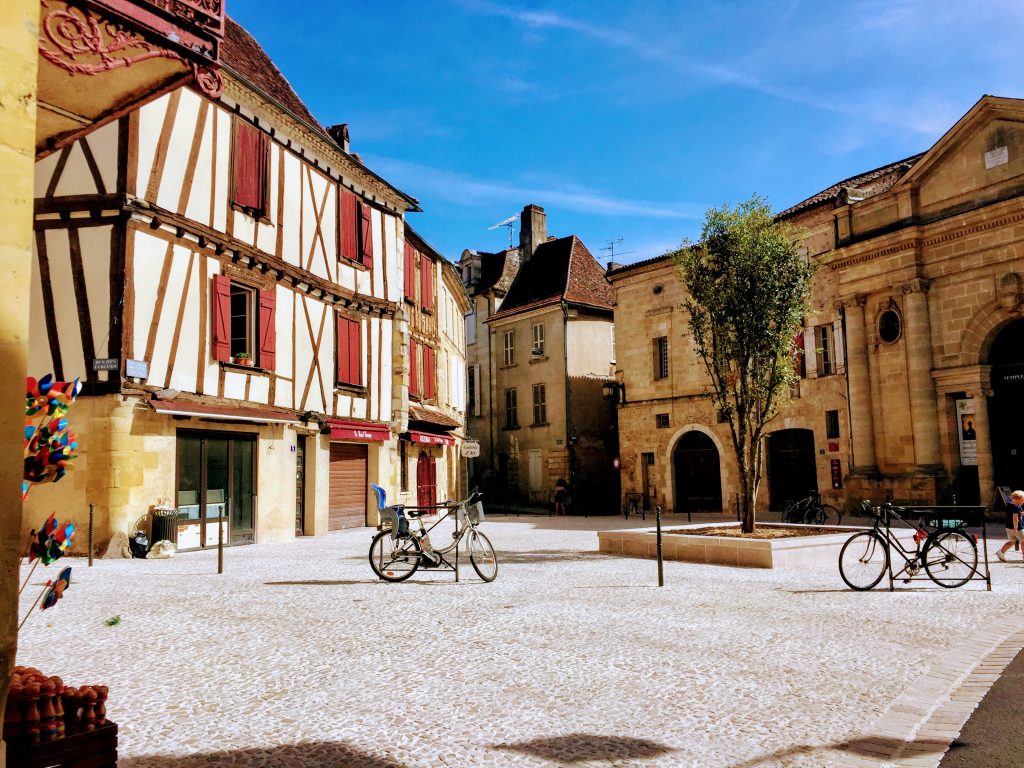 Note: you'll see a couple of statues of Cyrano de Bergerac around the town too. Just look for where the tourists are. Or the statue's long nose!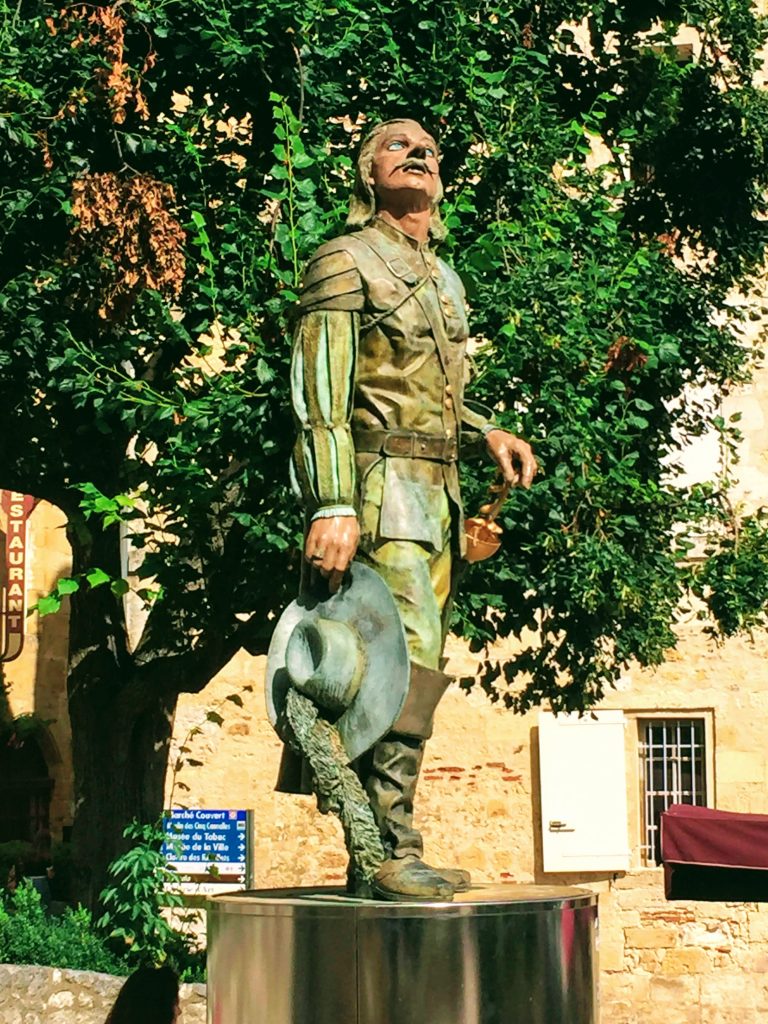 Reasons to visit
1: As mentioned above, it's exceedingly pretty and it successfully retains a "small French town" charm. We reached Bergerac by road thanks to a rail replacement coach (the train line in that area is undergoing renovations). After being transported through an hour's worth of glorious French countryside and endless uniform vineyards wallowing in golden afternoon sunlight, I rapidly declared an undying love for the Dordogne. Arriving in pristine Bergerac was like the icing on the cake. And the 'petite historic town, chilled-out vibe' was something I'd been craving after a week in the larger, still-pretty-but-somehow-less-lovely Bordeaux. Ok, it won't take you long to see Bergerac – I felt like I'd done the majority of the best bits in about a day and a half. The historic bit is the most picturesque and the outskirts probably aren't worth exploring. But soaking up the ambience in the centre is lovely.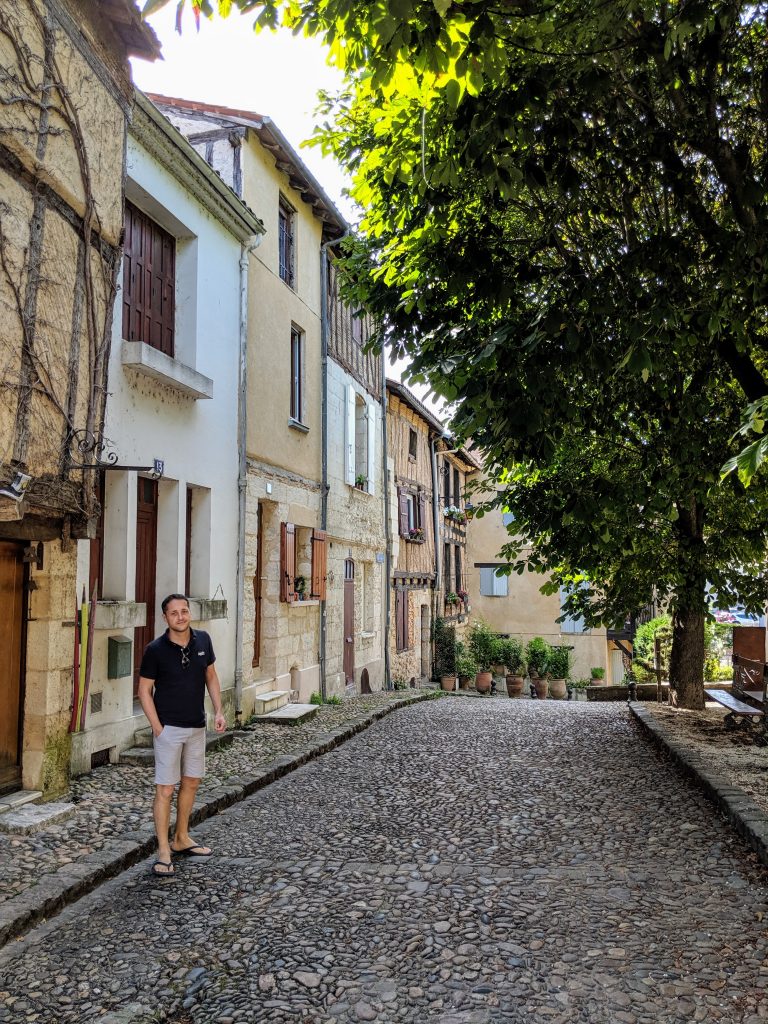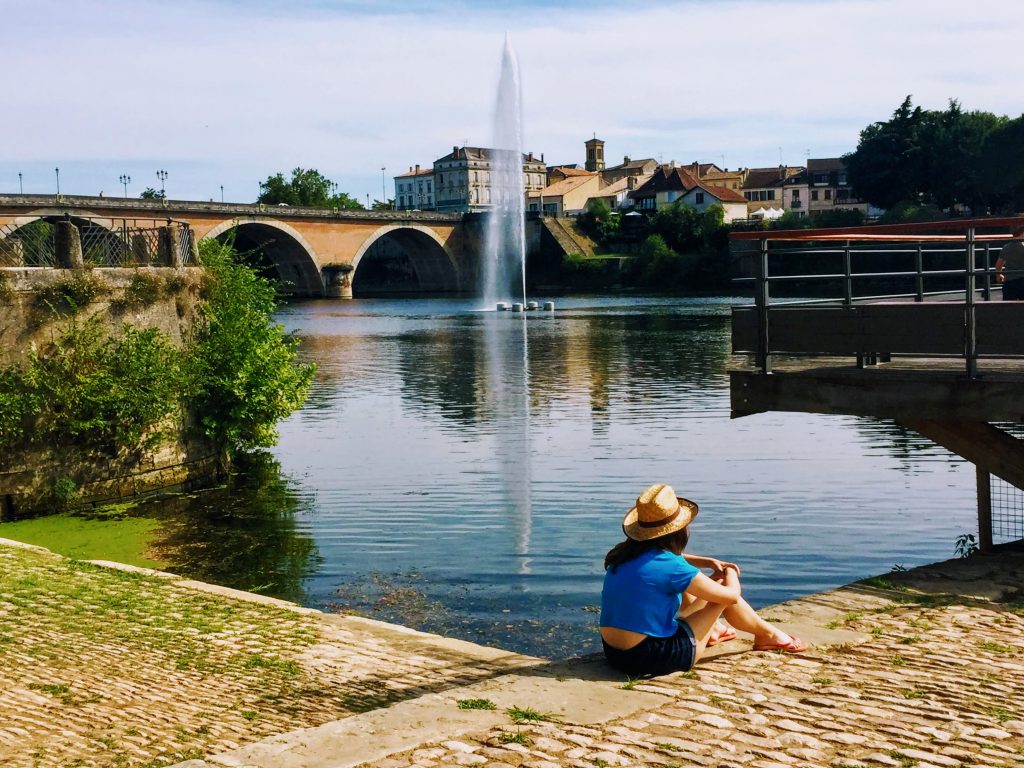 2: It's surrounded by castles, châteaux and vineyards. If you have a car there's plenty to see and do nearby, including the opportunity to visit a vineyard or two and try out the local wines. For a unique and top quality experience, the world-renowned Saint-Émilion estate is an easy hour's drive down the road, with loads of lovely places to stop off on your journey.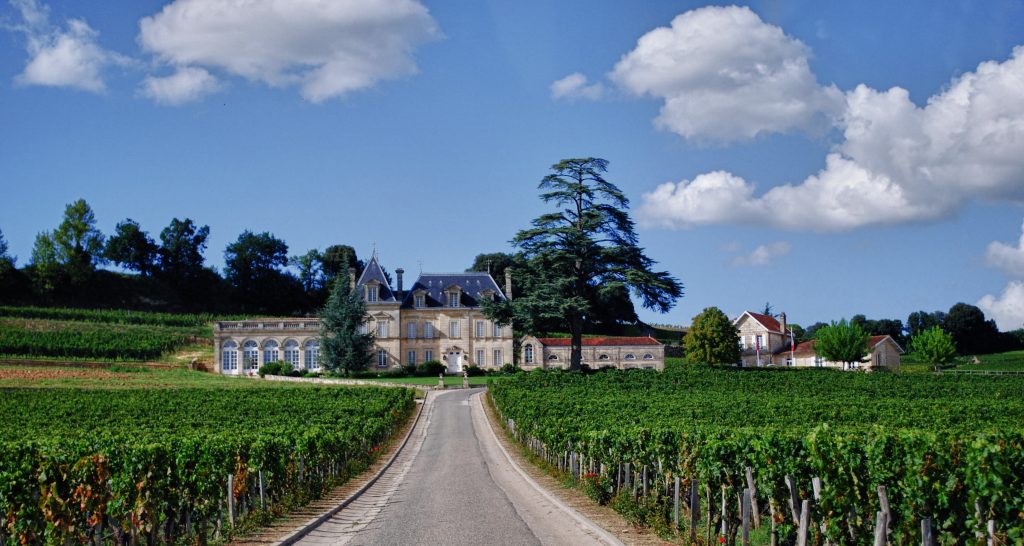 3: There's a plethora of nice restaurants and bars to sit and soak up the atmosphere and people-watch. And it's practically the heart of wine country! Ok, it has most of the usual tourist-trap prices and you won't find many bargains. But (if you can overcome the fact you're spending up to about €7 a pint) it's a fab experience to sit in one of the little historic courtyards on a balmy afternoon/evening just enjoying being in the moment. My favourite memory of my time in Bergerac is an Indian meal at a place called Jardin de Kashmir – wonderful food, experience and service, sitting outside on a warm evening as the sun was setting.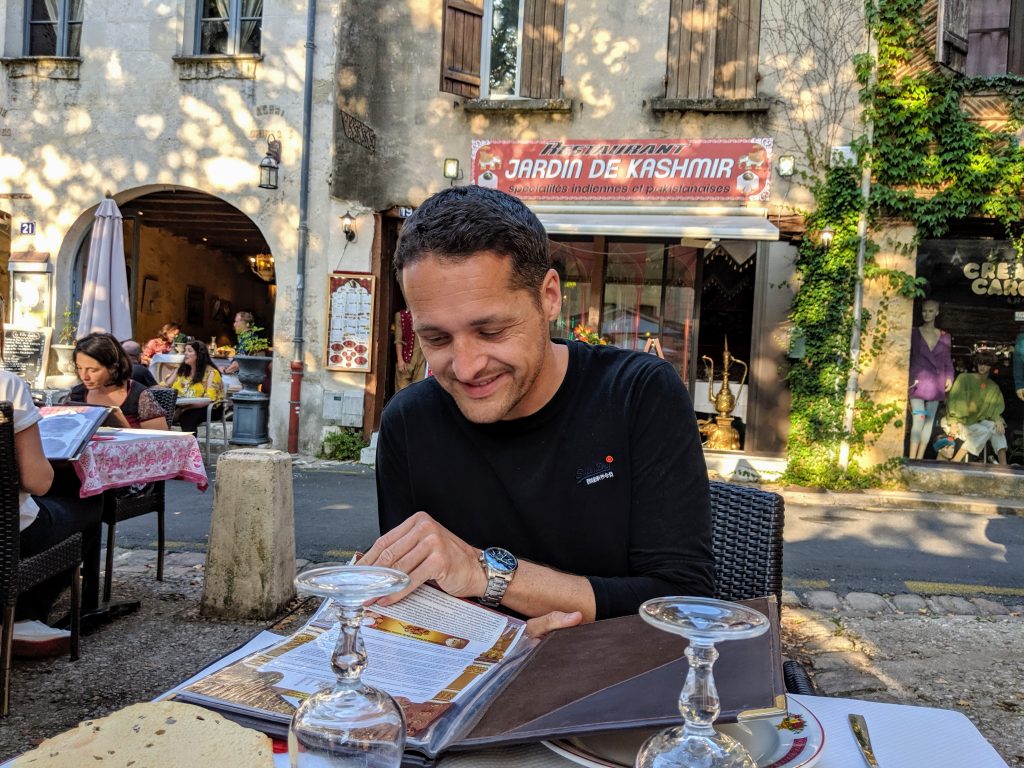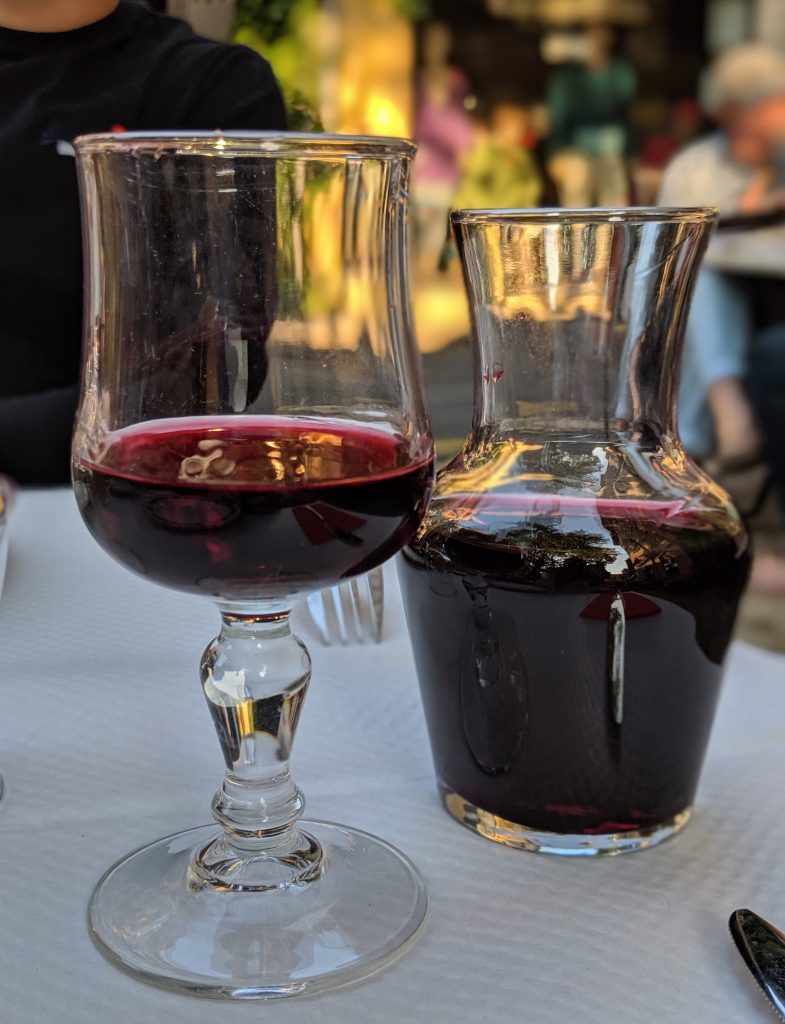 4: Hmm, I'm not sure if this is a regular occurrence in Bergerac but I'm including it anyway… Wandering back from dinner on our last evening feeling that pleasant hazy fuzz you get from a bit too much red wine, we followed the sound of loud music. And we came across a little square from which the music emanated, cleared and sealed off. Inside was the loveliest sight: a couple of people dancing in perfect time with the music. Before long another passing couple had joined them, and then more and more until there was a throng of couples of all ages and sexes swaying and sashaying in front of us. It was quite a sight to behold and felt in no way strange or abnormal to the locals, or in this setting. And that kind of thing alone partly sums up what I love about the cultured, relaxed ease and romance of France, and Europe in general.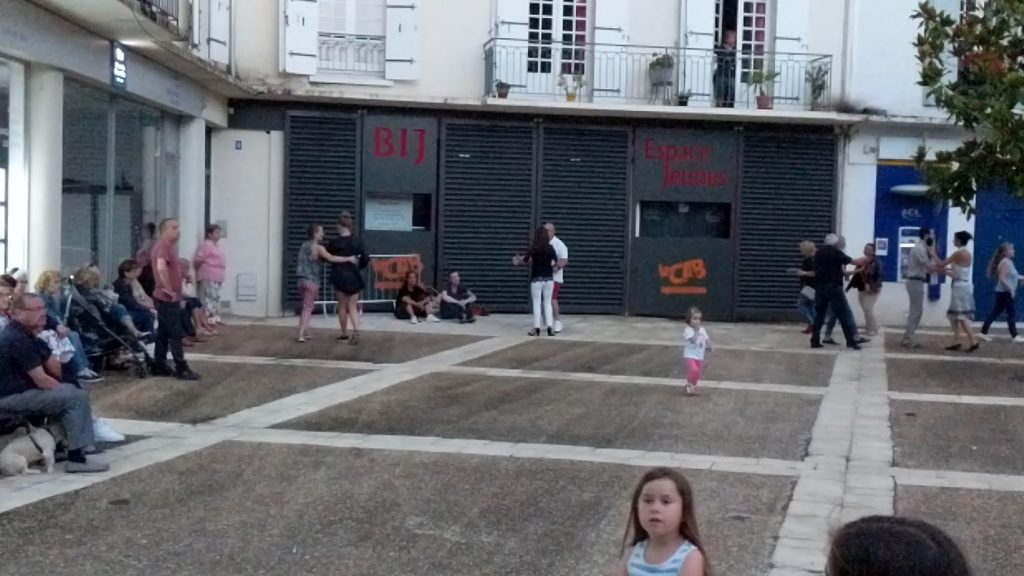 5: The airport – it might seem like a strange thing to include but Bergerac's Dordogne Périgord airport is so small and easy to navigate that it was a revelation to me. Even our French taxi driver laughed on our way to the airport after I asked him in my broken French how large it is… "Très petit!" came the response. Just 10 minutes' drive from the centre of Bergerac, we were the only people at check-in and had the pleasure of two friendly members of staff giving us personal service through security. Even the airport lounge was deserted of other passengers for a long time, and we were close enough to the runway to be able to watch planes landing and taking off. It felt like we were in the middle of the countryside, and we could even see a little church in the distance across the runway. Imagine that at Heathrow!
The whole process was calm, hassle-free and pleasant – a novel airport experience! We also got to board the plane from the tarmac – a now somewhat old-fashioned flying experience that I'll never tire of. And on top of all of that, it was a lovely surprise to discover that BA flights (CityFlyer) into London City often include free food and drink! We were so relaxed when we landed that it felt like we'd hardly experienced a journey at all – although the 2 double gin and tonics might've helped with that!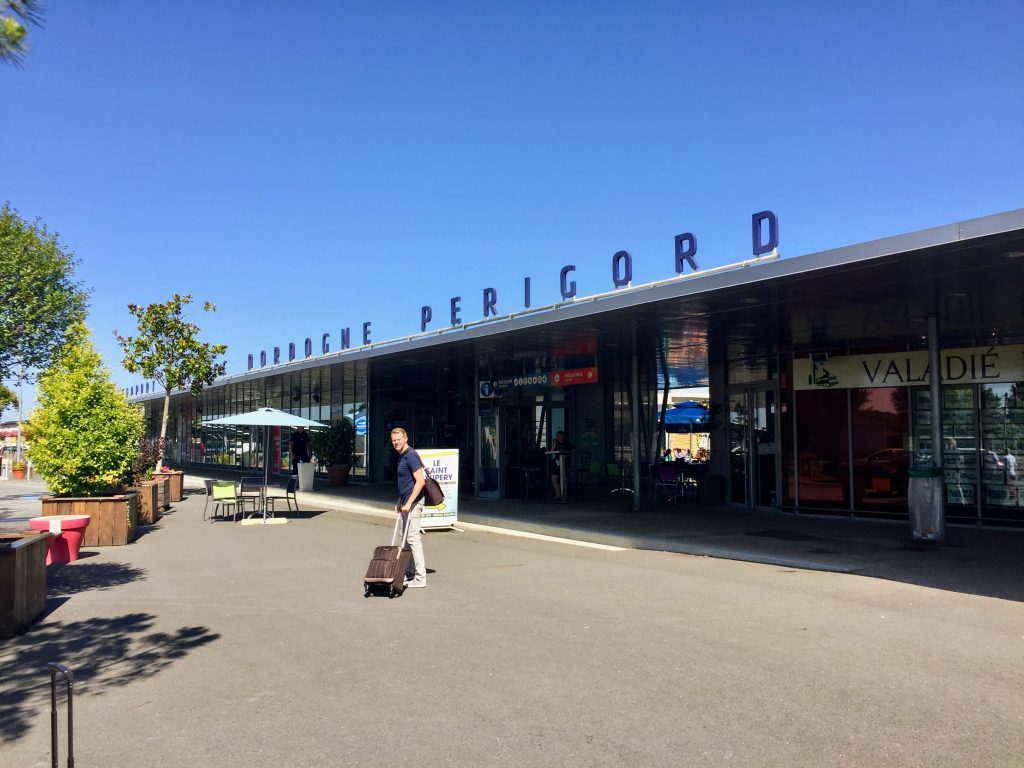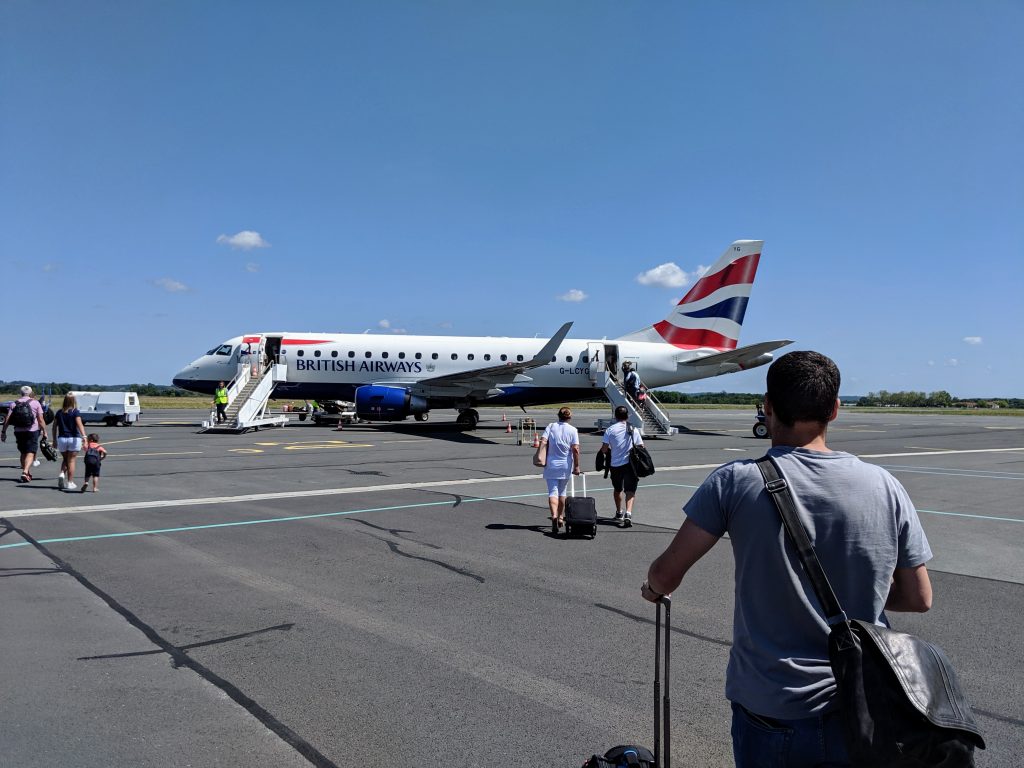 Bergerac is a lovely place to stay for a few nights. There's not masses to see so you won't want to spend too long here if you don't have a car to get out and about in the surrounding Dordogne countryside. And even if you do have a car you'll probably prefer to stay somewhere outside of Bergerac and visit the town once or twice during your stay.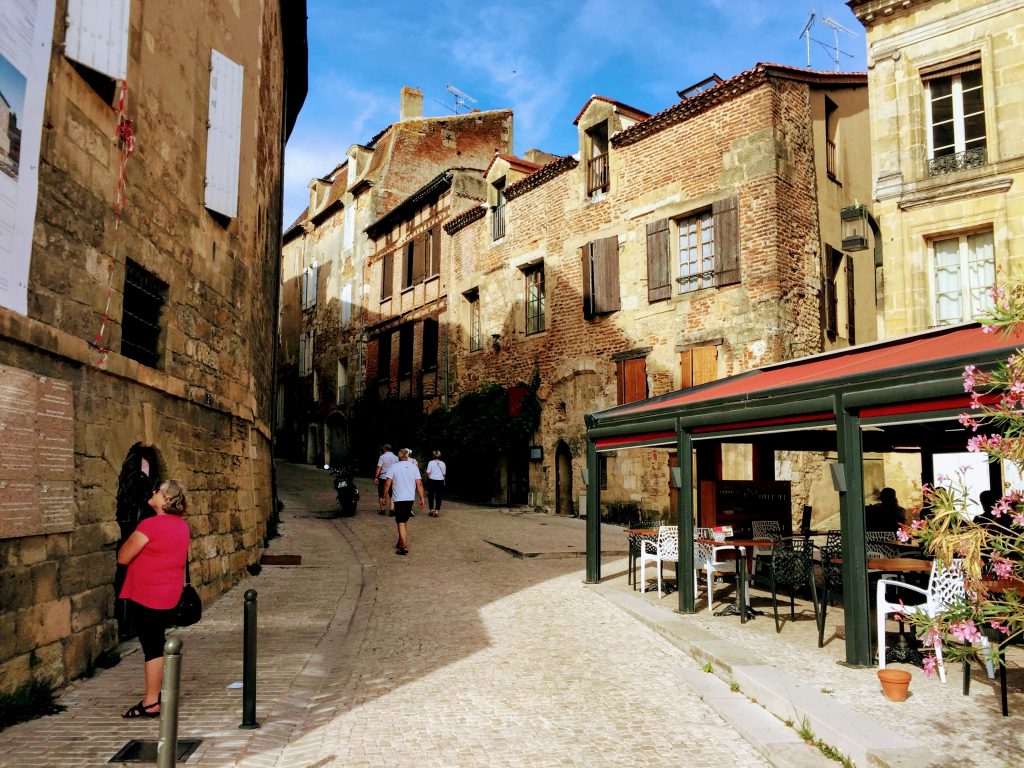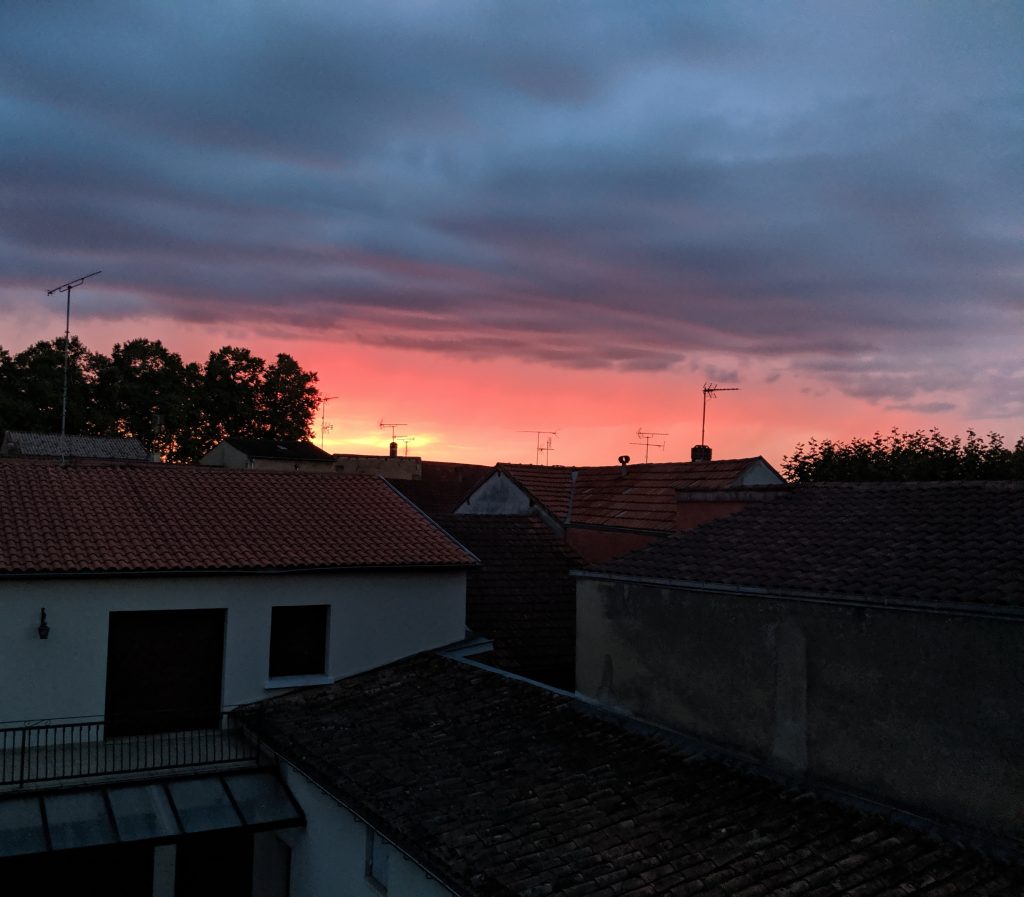 But it's a fabulous gateway to the South of France and a really beautiful first glimpse of a "traditional French town" if you're arriving from Bergerac airport. And in my opinion it's worth coming purely for the stress-free experience of flying to the tiny airport!
Which airlines fly from the UK to Bergerac Dordogne Périgord?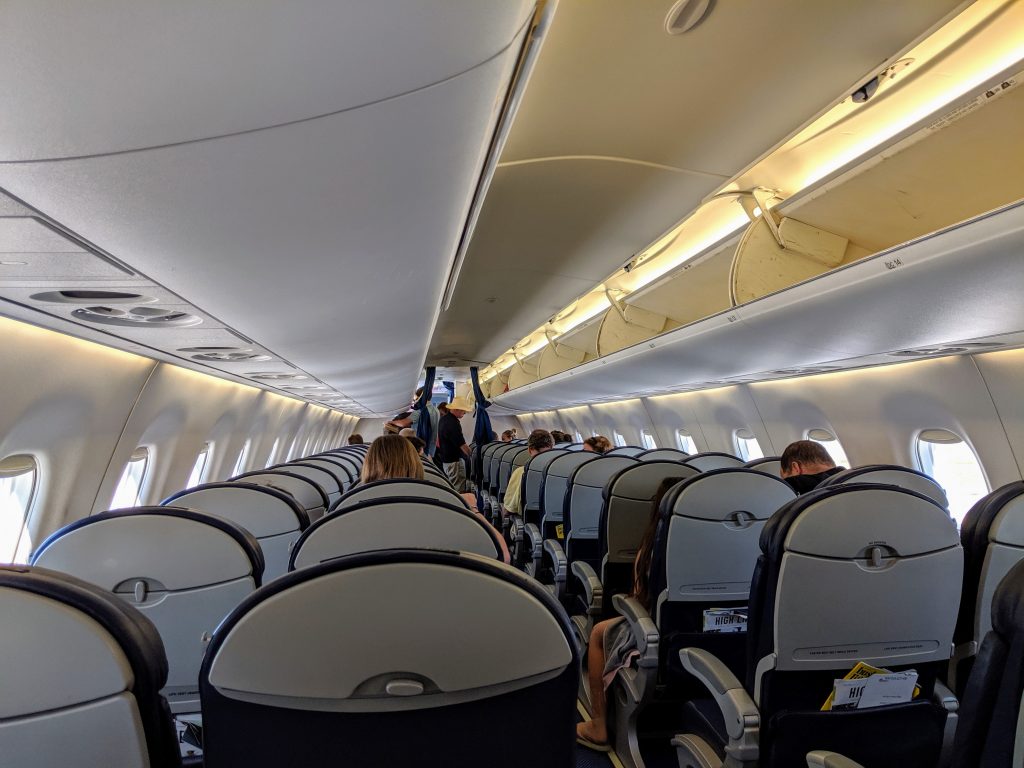 British Airways flights from London City to Bergerac are seasonal.
Ryanair flies a regular service from London Stansted and seasonally from Bristol, East Midlands and Liverpool airports.
Flybe has a regular service from Southampton and seasonal services from Birmingham, Edinburgh and Exeter.
Jet2 flies seasonally from Birmingham, Leeds/Bradford and Manchester and will be flying from London Stansted from May 2020.