Hollywood is one of those wow-factor destinations that we all feel like we know a bit already.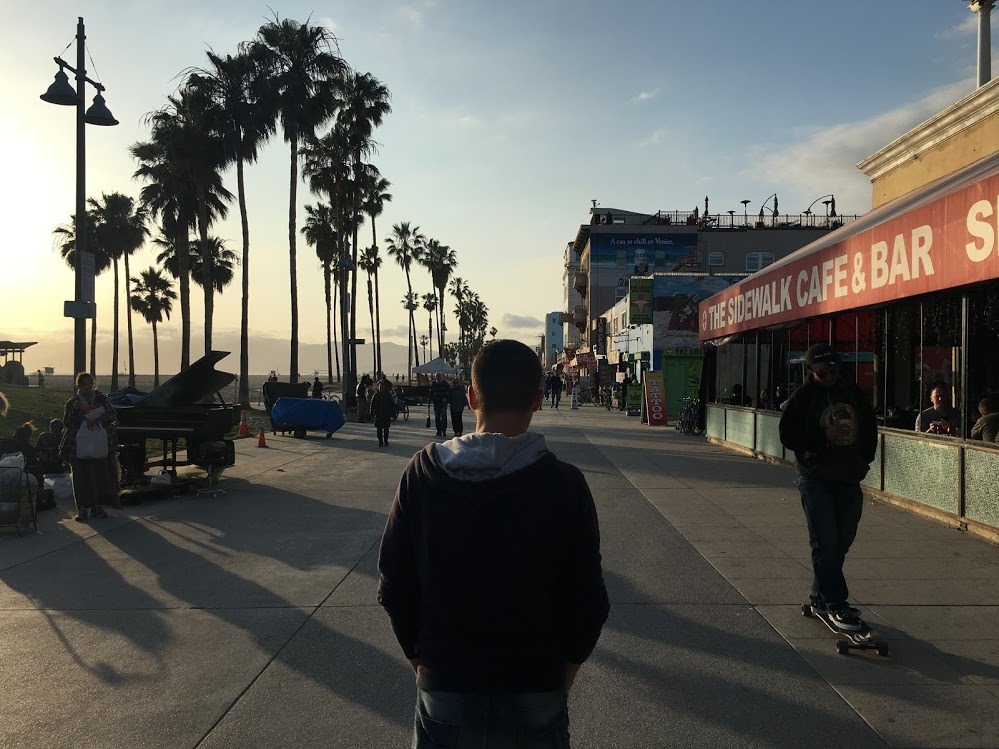 Preceded by its reputation as the dazzling heart of the world's entertainment industry, it's synonymous with celebrity, glamour, wealth and showbiz success – and revered for its incredible movie and tv history. It's consistently adapted and reinvented itself over the years, resulting in a strange mixture of simultaneously old and modern, gleaming, groovy, and gritty.
Uniquely, almost every visitor to Hollywood brings a tiny piece of it with them already, gained through years of movie, Oscar and celeb-watching.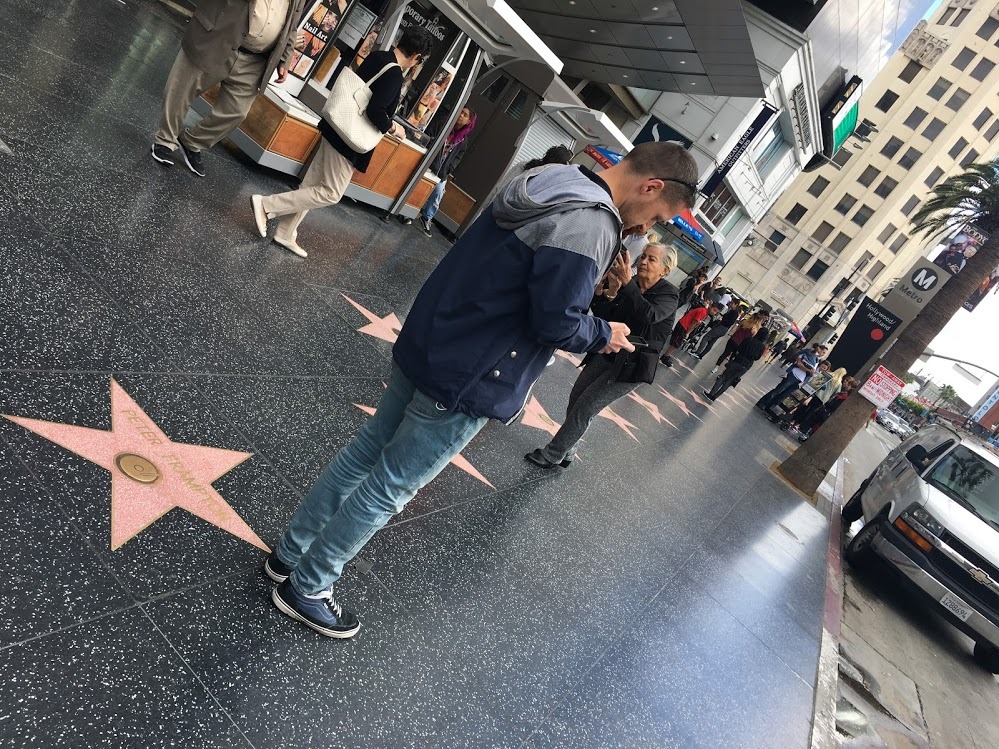 In reality, a first visit to Los Angeles can leave you feeling overwhelmed. It's hard to know where or how to get to grips with this sprawling, confusing city, it's perplexing road systems, multi-lane highways and glossy veneer. Many first-time visitors will automatically head for Hollywood – although it's quite difficult to even judge where Hollywood itself begins and ends.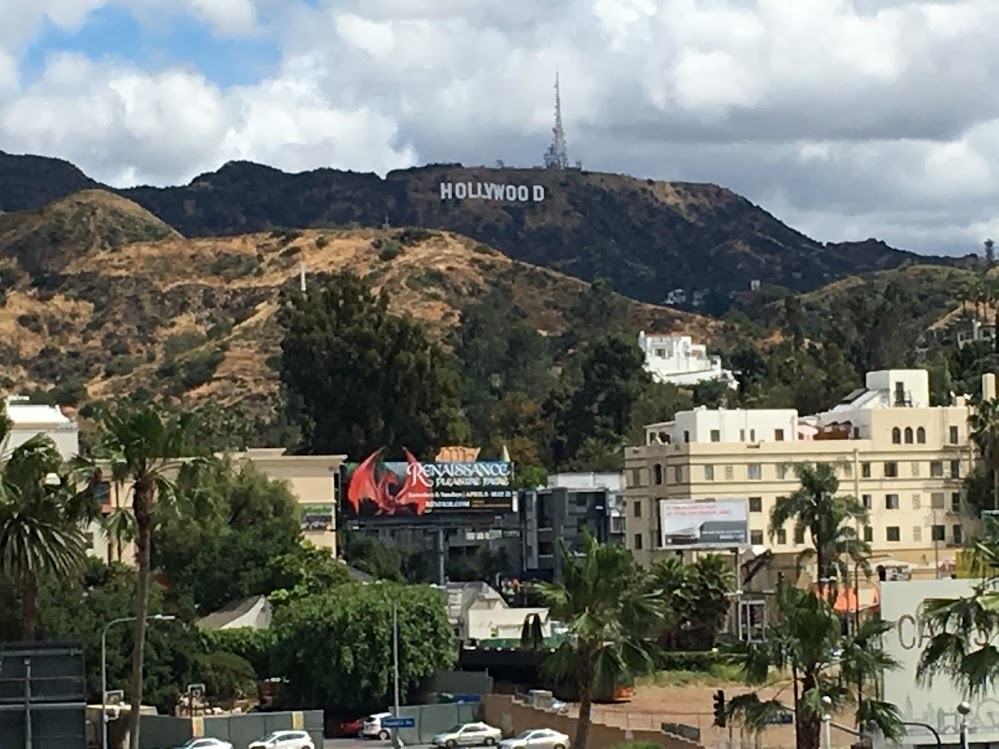 I spent a few days in LA in the spring and here are my top recommendations for things to do in Hollywood.
1. Go for a drive (if you've got a car)
The best way to understand Hollywood (and California) a bit better. There's nothing quite like fulfilling the cliché of driving up Santa Monica Boulevard when the sky's blue and the sun's shining brightly, perhaps with La La Land (or something much cooler) blaring on your car stereo.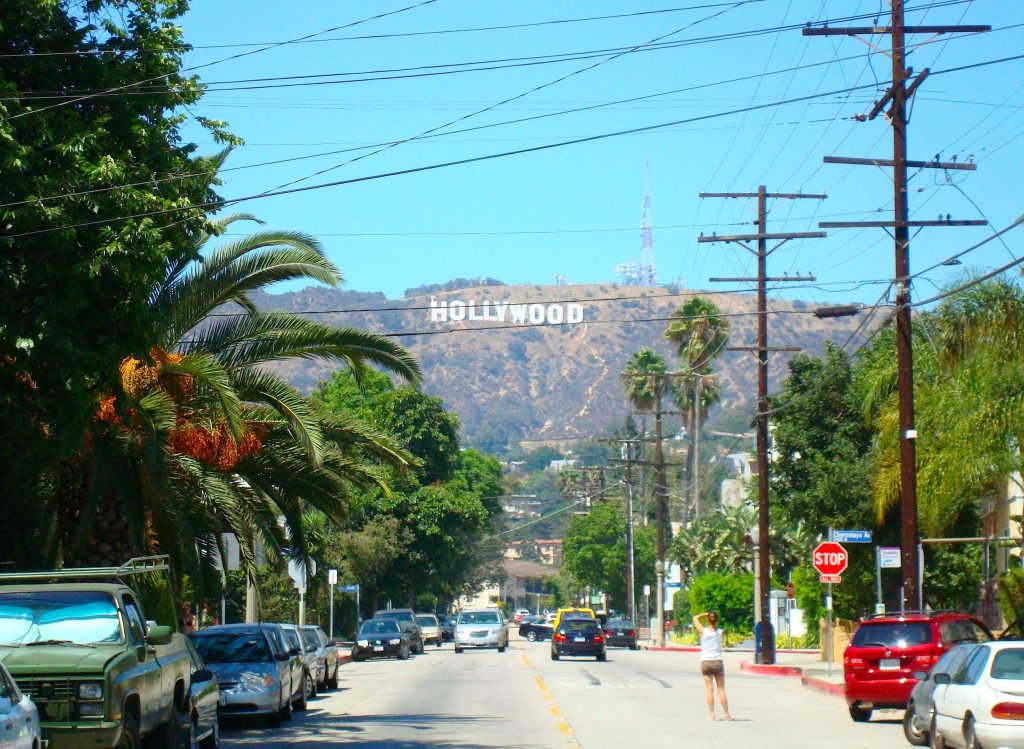 Although in reality, Hollywood and much of LA don't quite live up to that cliché – you're most likely to get stuck in bumper-to-bumper traffic, with the radio turned off for fear of getting lost or missing your turning. Driving here can be good fun and is the key to getting around, but also has the potential to be a bit stressful if you're at all nervous behind the wheel.
There are countless cool places to be able to say you've driven along, from Sunset and Hollywood Boulevards and the Sunset Strip, Beverly Hills to the gay vibe of West Hollywood – making it "sight-spotting heaven". And it's lovely seeing it all from behind the wheel of a hire car, occasionally pulling over and hopping out at places that take your interest – if you can work out where you can stop, whether you have to pay, and how long you get. There were a few occasions when I wasn't sure if I needed to pay. Look out for roadside meters, and ask someone if you're unsure.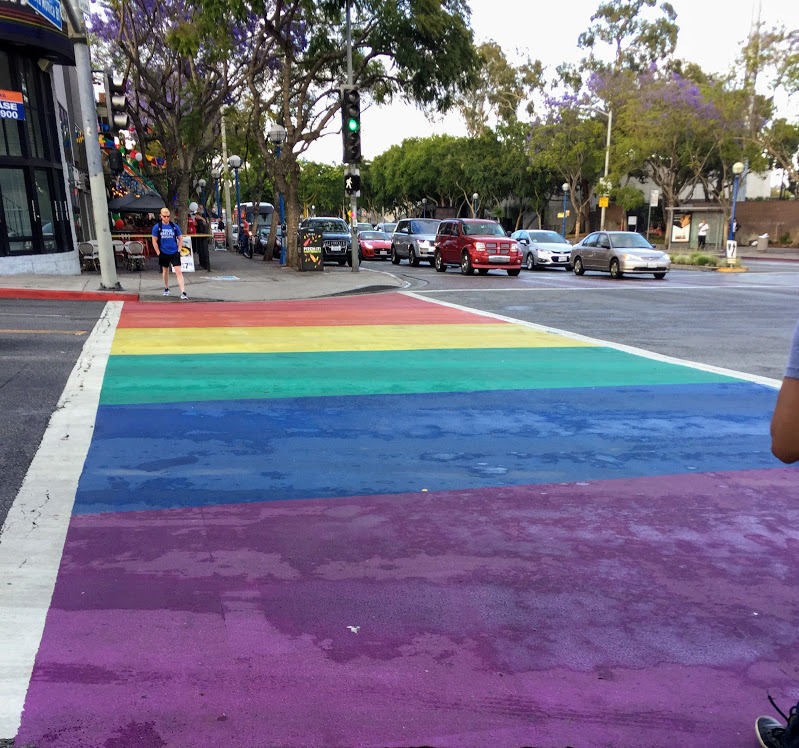 I especially loved West Hollywood with its fashionable bars and chilled atmosphere. LGBTQ-influenced and forward-thinking, it's a great place to hang out and people-watch for a bit. Although staying in this area is a bit more expensive than much of Hollywood, I'd recommend it.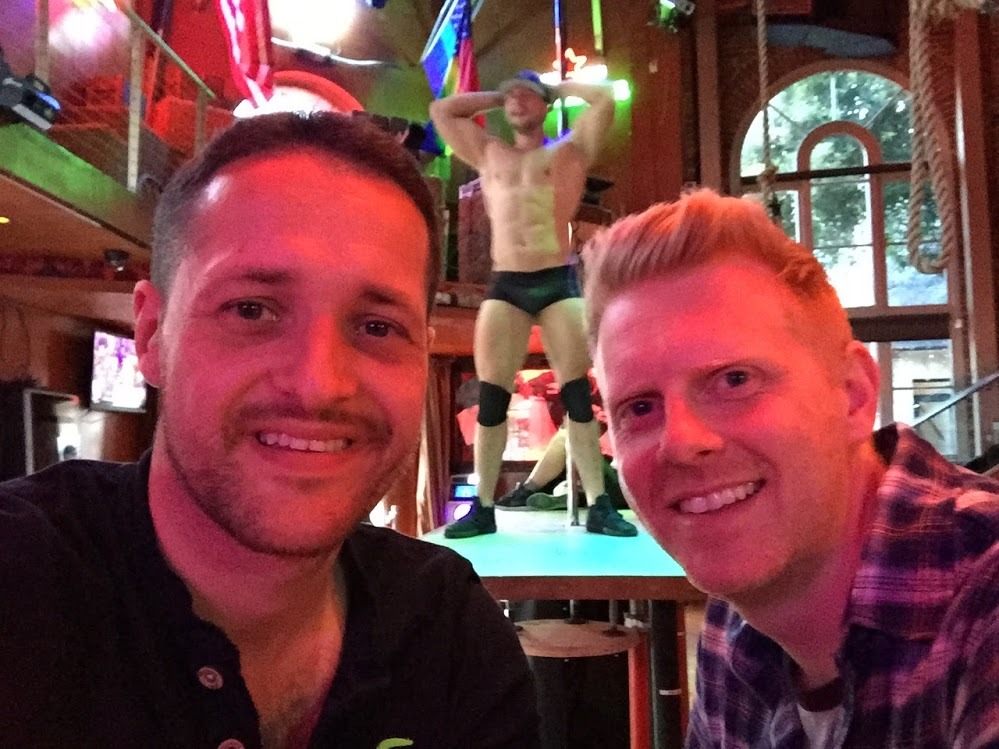 Every drive in LA feels like it takes at least half an hour, mostly due to the mass of highways and freeways, and the relentless traffic blocking them. But that's all part of the "fun" – but only when you don't have to be somewhere urgently.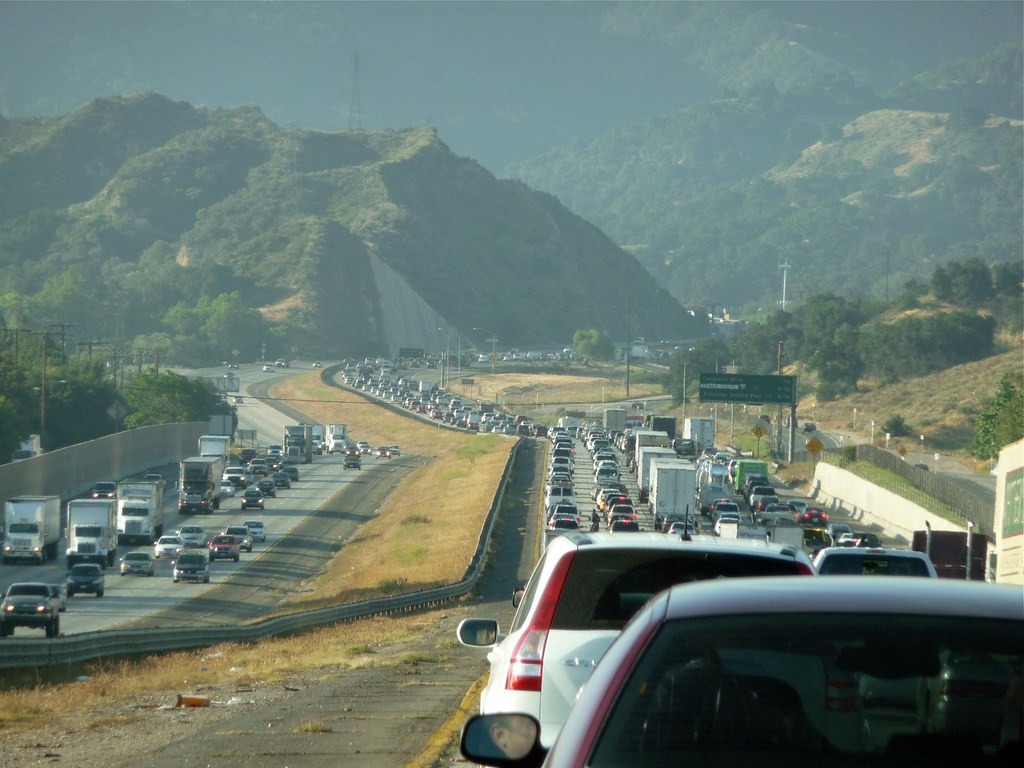 Public transport in LA is improving – an infrastructure overhaul is slowly taking place – probably in time for the Olympics in 2028. But a car is the best way to see Hollywood right now, and especially if you're not staying in the heart of the city (wherever that is!)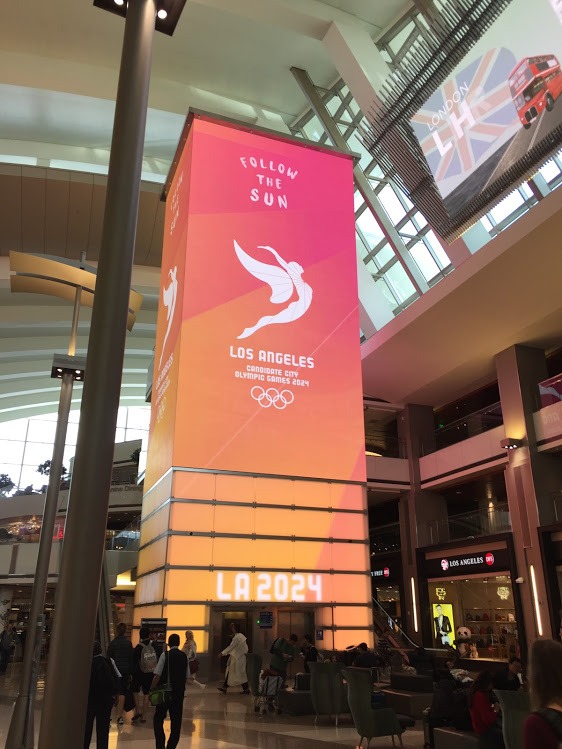 2. Sign-spotting
You can see the iconic sign nestled far away on the hillside from many places in central Hollywood.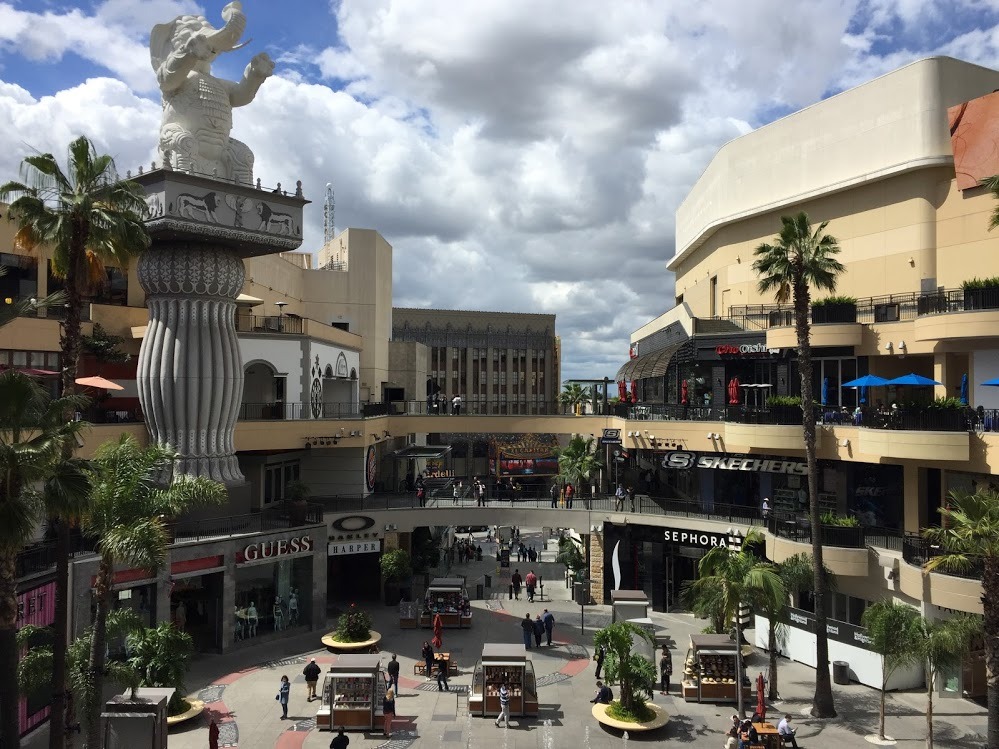 Having parked in the underground car park of the famed Hollywood & Highland Mall – note: it's well-located but not cheap! – my first glimpse of the sign, after ascending into the daylight, felt surreal. It was hard to believe that something I'd seen on screen and in fictionalised forms so often in life was actually there in front of me. It's one of those views you just have to keep looking at for a while to comprehend it.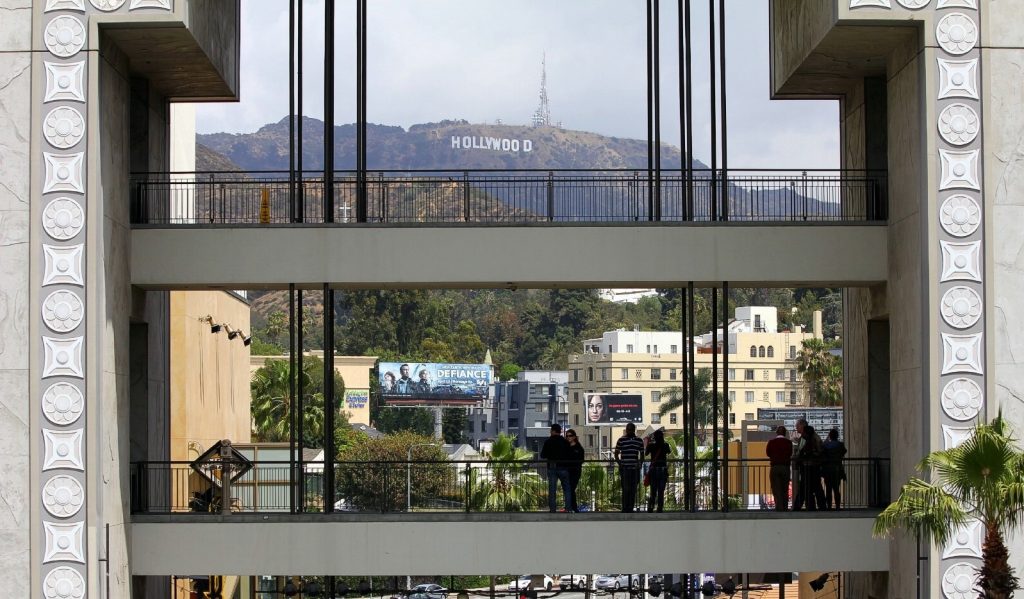 There were loads of ways to see the sign more closely – many designed with tourists and dollars in mind, but easily my best memory from my time in Hollywood was a hike in the Hollywood Hills, right up to the sign itself. You can park for free in many roads and roadside stops nearby, you'll need to allow at least 2 to 3 hours, and I'd recommend wearing good shoes. It's not a rough terrain but there's a lot of walking.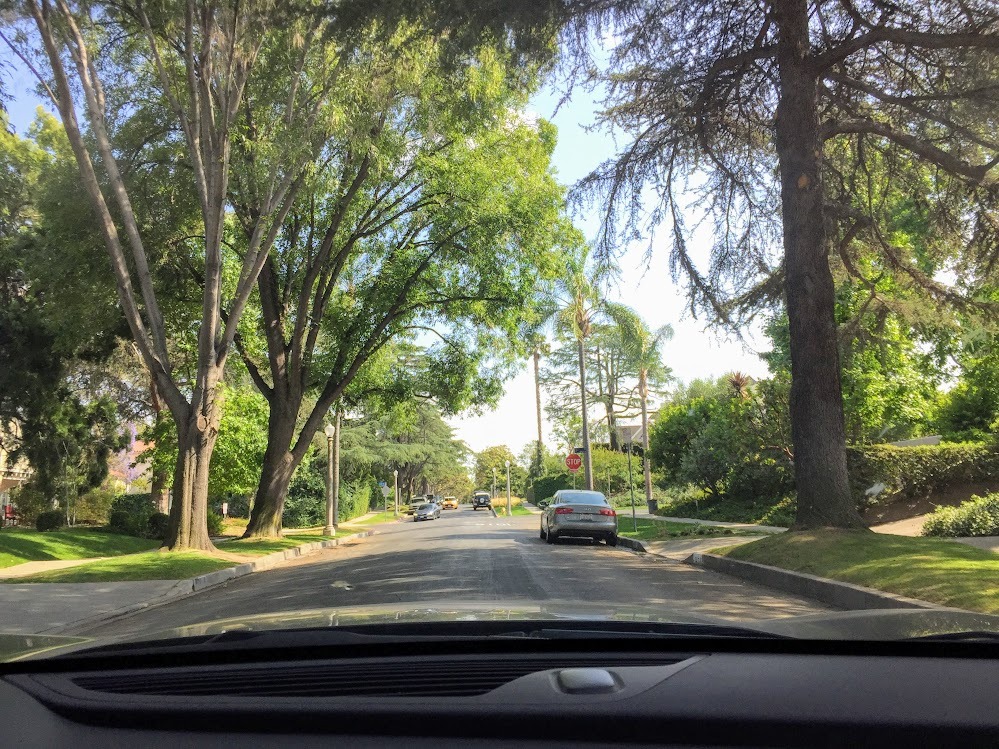 There are a few different hikes which will either take you in front of or behind the sign…and you can also go up to the Griffith Observatory for magnificent views of Downtown Los Angeles – this is around $7 to get in for adults.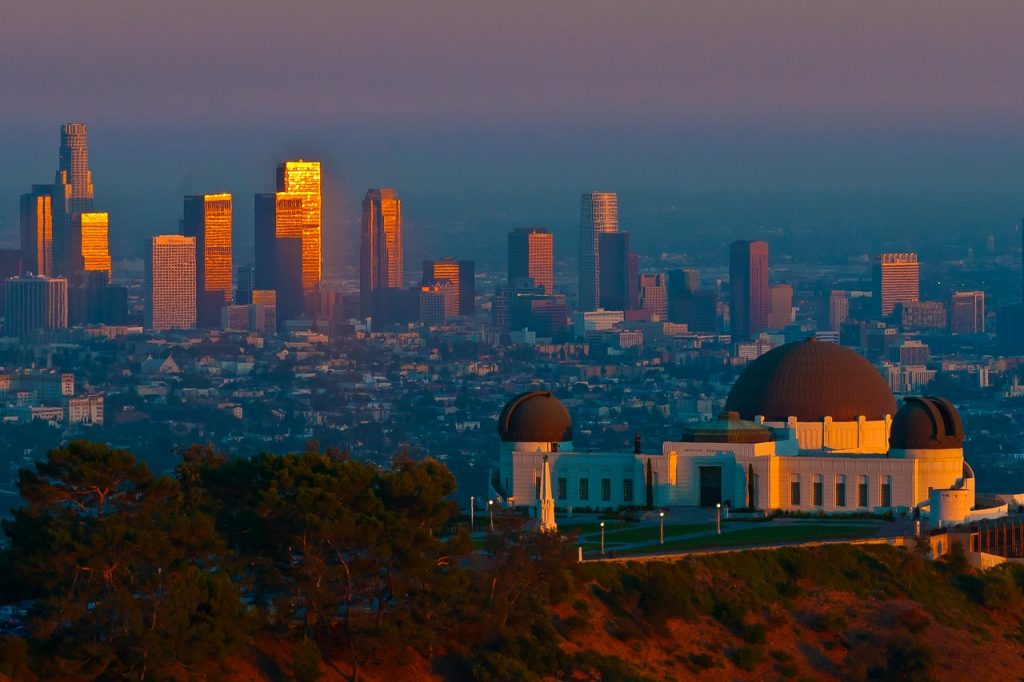 I hiked to the area directly behind the sign and, after a previous few days exploring the city and Universal Studios, it was a relief to get away from buildings and people and be immersed in nature for a while. Yes, there are a few other people and the very occasional car but other than that this is "winding hillside nature solitude" at its best.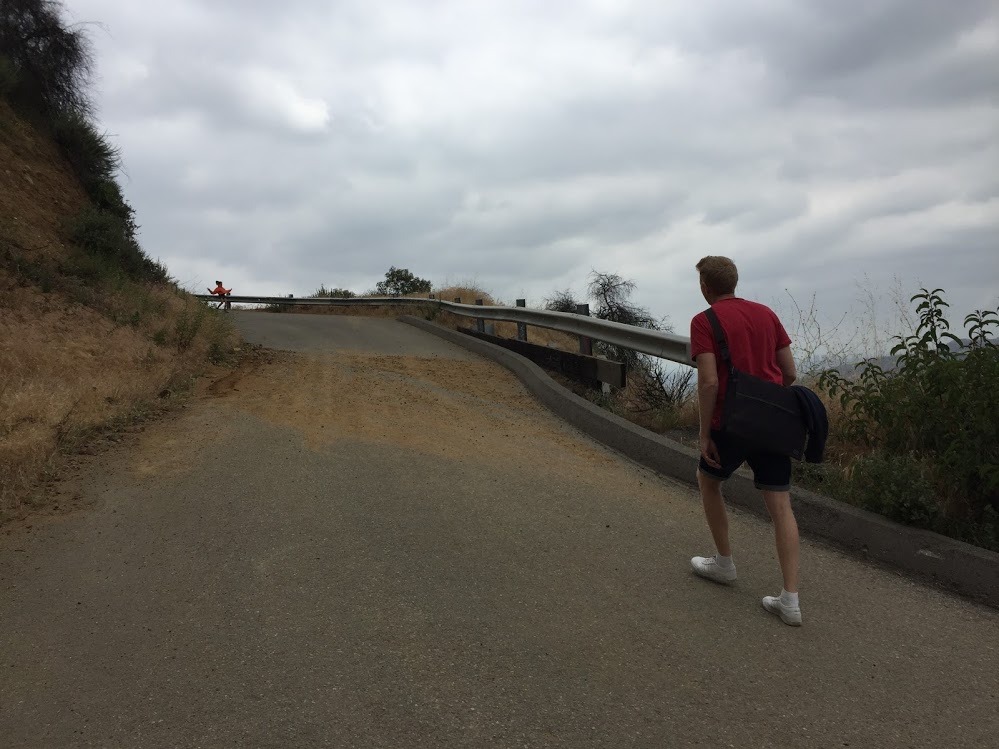 Ascending bend after bend with an occasional awesome panoramic cityscape through the bushes, for a while it felt like we were never going to reach the summit. But it was worth persisting… the closer we got, the more still the air became and the more tiny hummingbirds we spotted, darting all around us and into the hills and plants either side. And the view was breathtaking, despite it being overcast.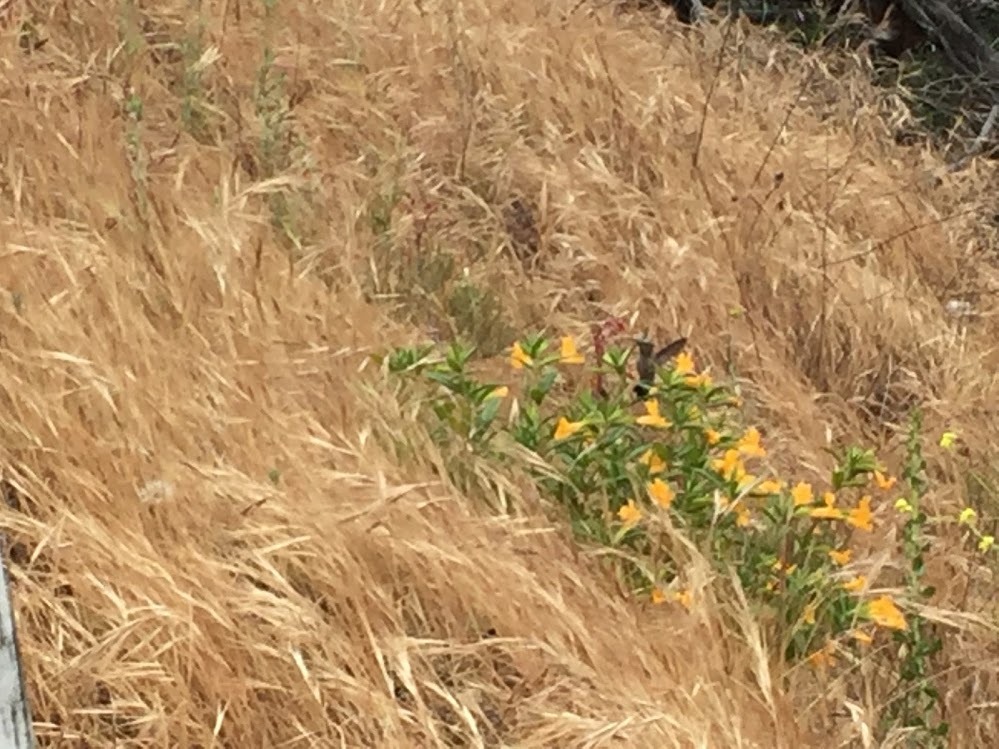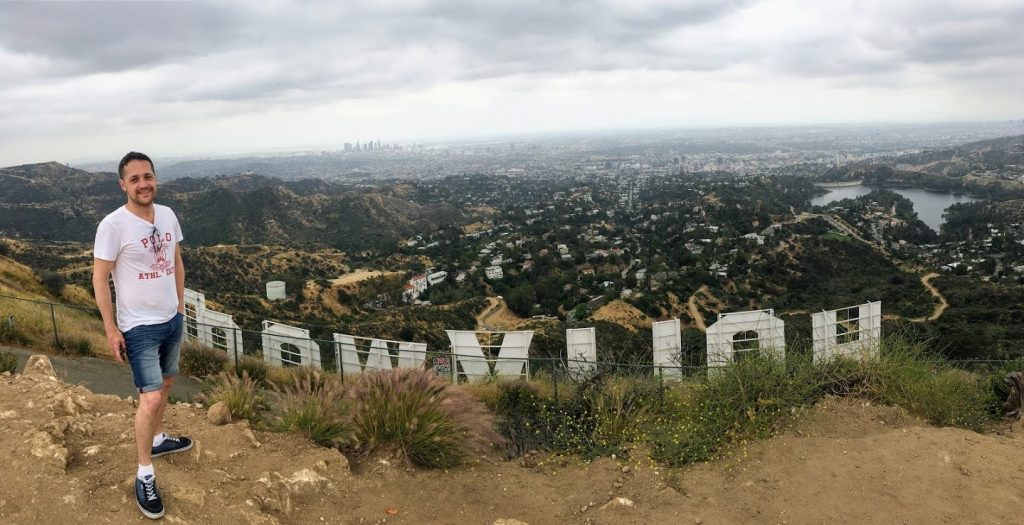 Don't forget that you've got that whole walk back again afterwards, even though downhill is easier – and there are no toilets around.
3. Star-spotting
Arguably Hollywood's main attraction (sign aside) is the Walk of Fame. 2,600 terrazzo and brass stars, each representing people and bands (alive and dead) who've made a mark in the entertainment industry – lining the sidewalks for 18 blocks along Hollywood Boulevard and Vine Street.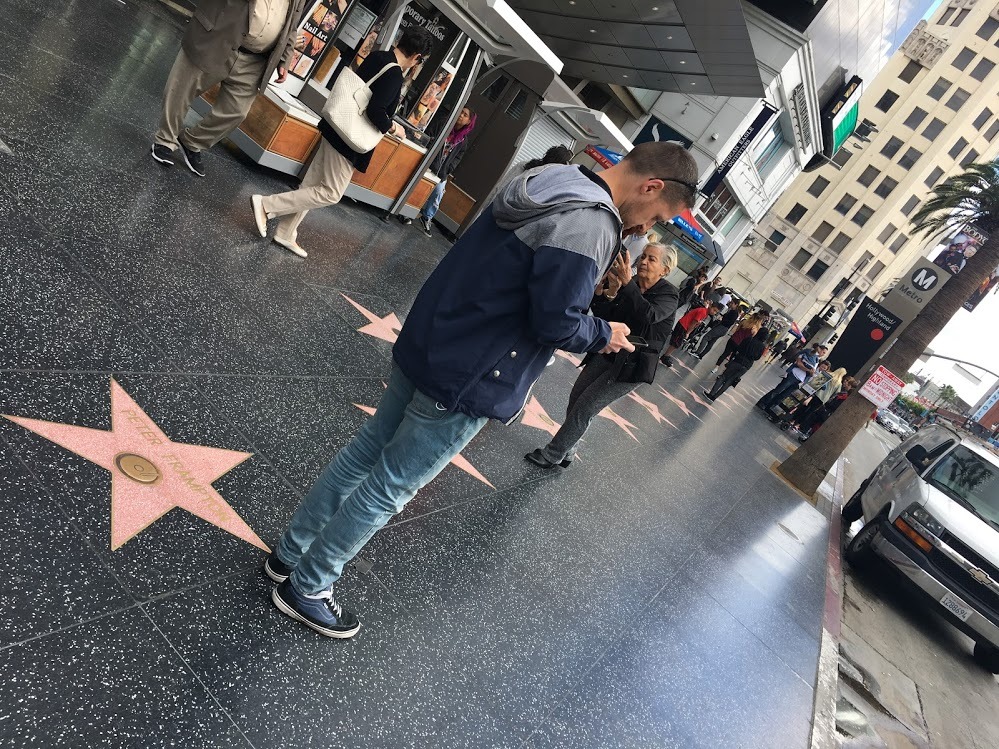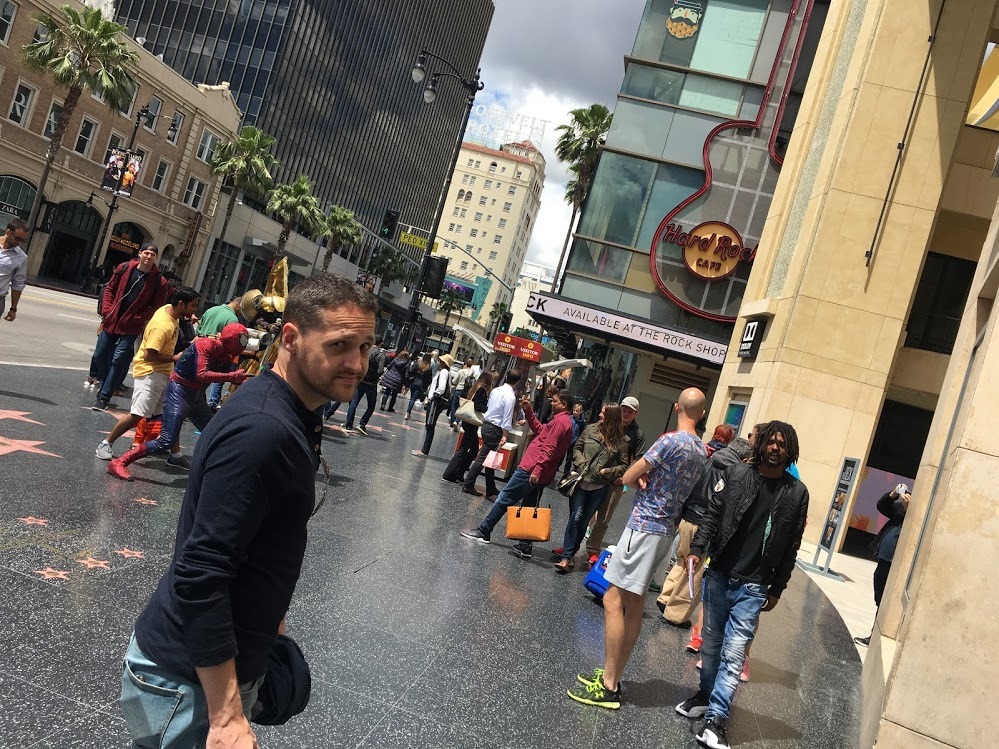 Interesting fact: if someone's selected for a Hollywood Walk of Fame star, the chosen celeb has to pay $50,000 for its creation, installation and upkeep. Probably not a lot of money for many, depending on the level of vanity.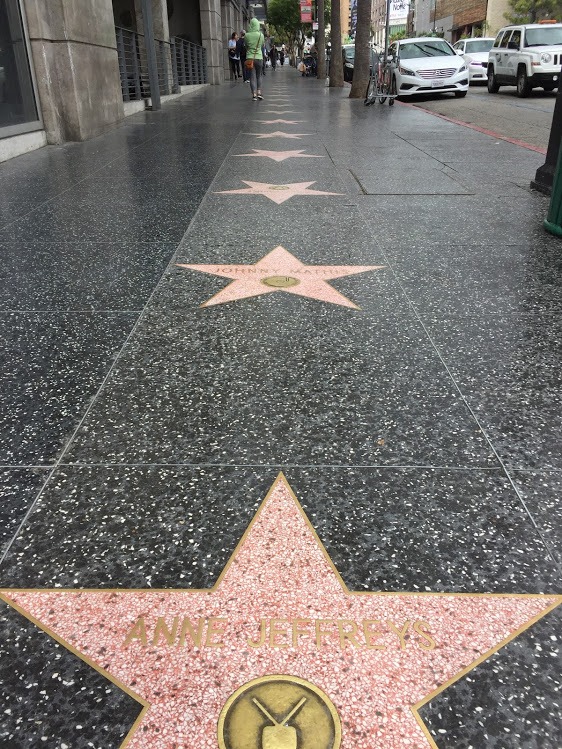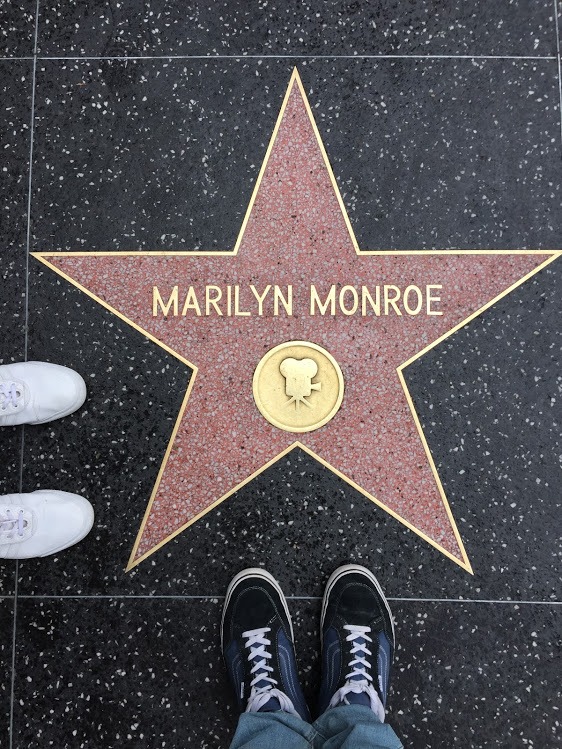 It's an impressive sight, and it can get manic: you'll nearly bump into countless tourists too busy looking down as they stroll along staring at them all, or actually laying on sidewalks next to them for photos. It's interesting to note that the most well-known celebs' stars are in prime positions on the Boulevard and the further away you get, the less well-known and well looked-after the stars are. Some have cracked, lost their brass centre and even been defaced with stickers or graffiti!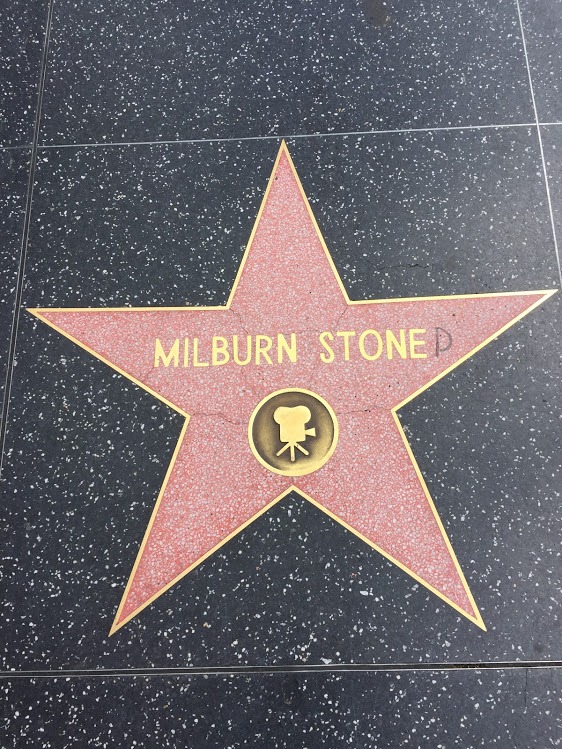 If embedded pavement stars aren't enough to quench your celeb fix, the TCL Chinese Theatre is another must. It's an imposing Exotic Revival-style movie palace on the Walk of Fame. Opened in 1927, it's been the location for countless premieres, as well as three Academy Awards ceremonies, and is now an IMAX cinema with one of the largest screens in North America.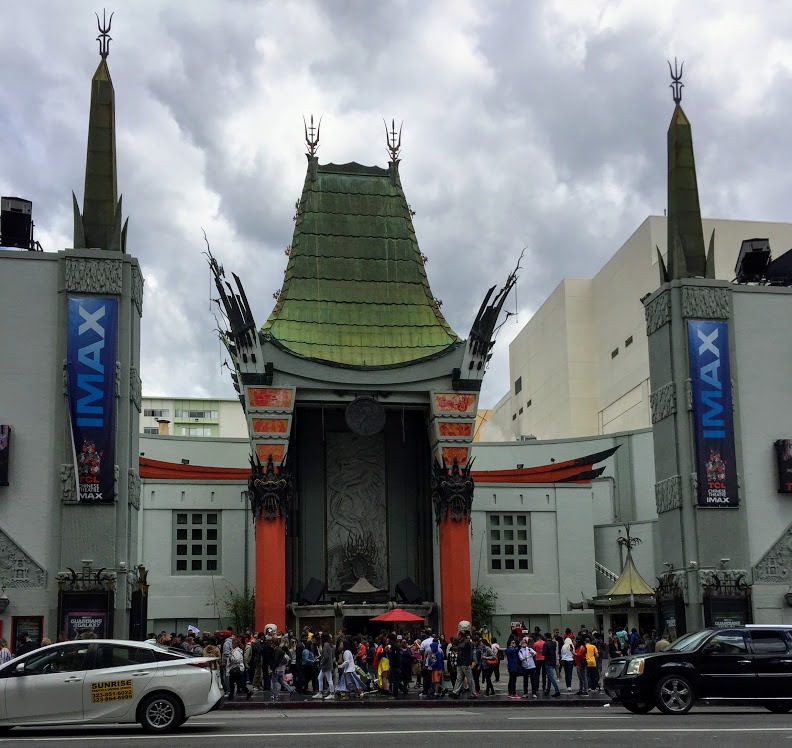 In front of the Chinese Theatre is a forecourt full of concrete paving slabs with handprints, footprints and signatures of popular film stars from the 1920s to the present day. The perfect opportunity to stand on the same spot as Hugh Jackman or Arnold Schwarzenegger, or compare hand sizes with Cary Grant.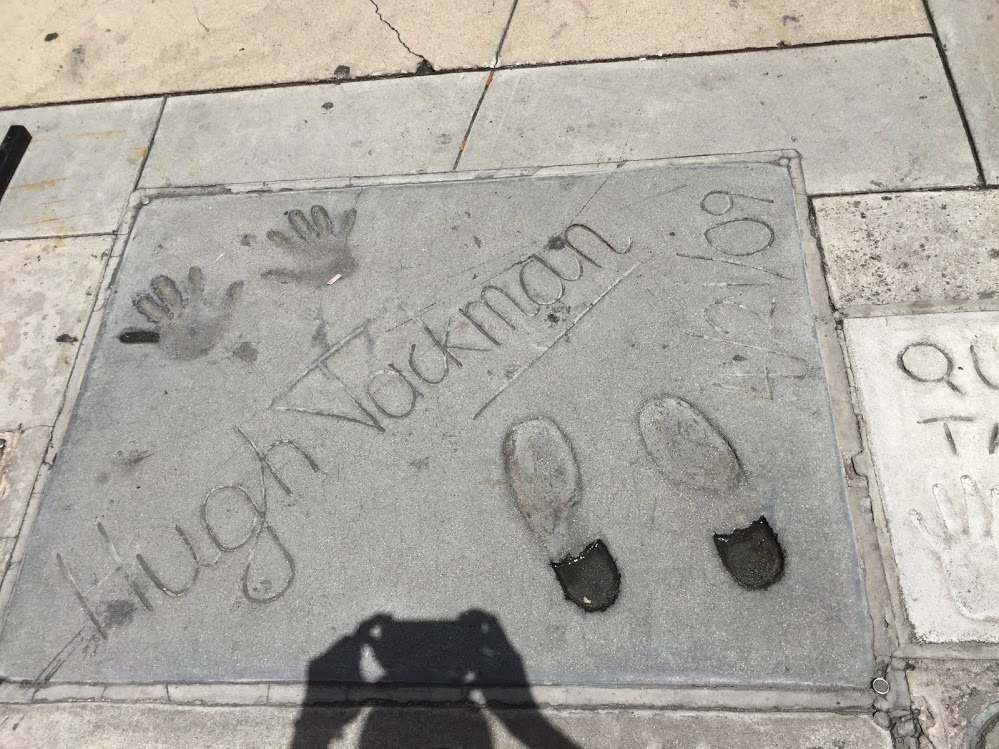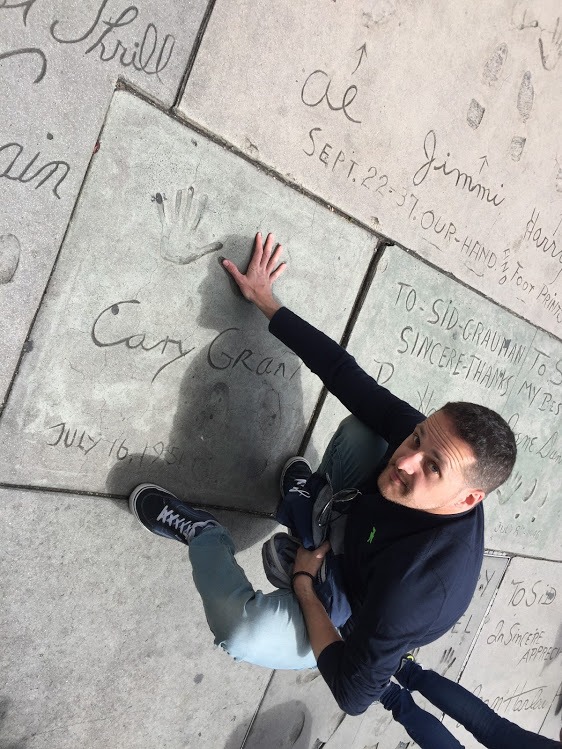 It sounds a bit morbid but the Hollywood Forever Cemetery, right next to Paramount Studios, is definitely worth a visit if you're looking for something free (and slightly creepy) to do. It's a massive and stunning cemetery – and the final resting place for a huge number of celebs. Douglas Fairbanks, Mel Blanc, Mickey Rooney, Cecil B DeMille, Rudolph Valentino and Fay Wray are all buried here. And there's a mausoleum for Judy Garland whose remains were moved to the cemetery in 2017 (and intended as the place where Liza Minnelli will also be interred). Coincidentally, there's also a memorial for the dog that played Toto in The Wizard of Oz!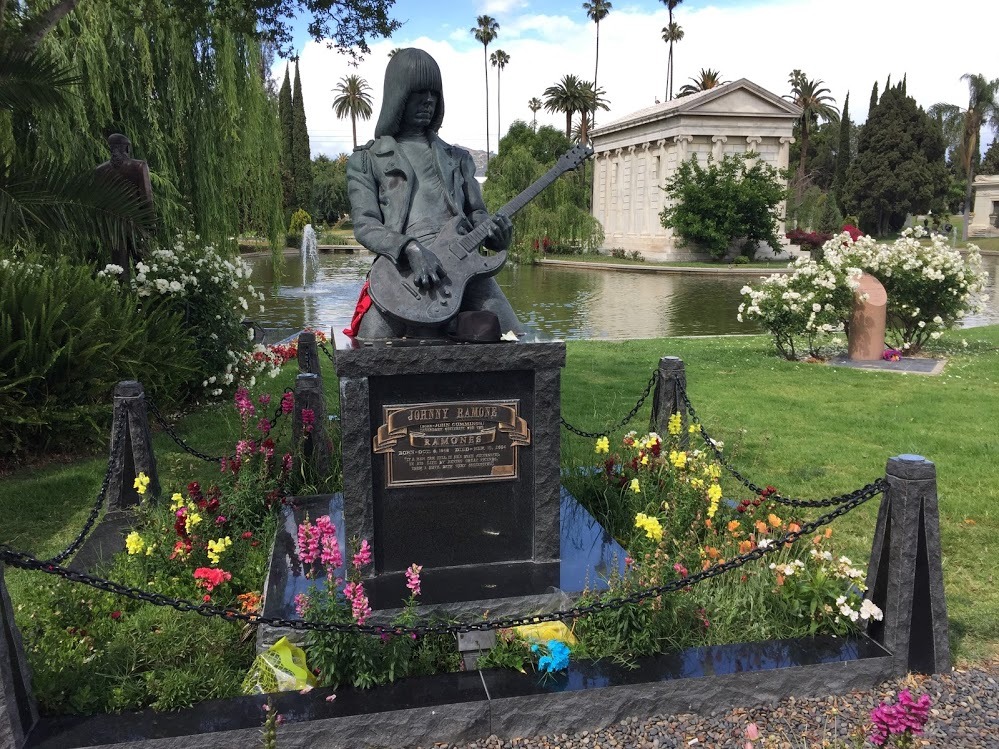 We decided to visit the cemetery on a whim, trying to prolong our stay in the area after feeling like we'd seen most of the main touristy stuff. It's definitely worth the visit but it's not the short walking distance from Hollywood Boulevard and the Walk of Fame that we imagined. It took about 40 minutes to walk to it despite looking very close on the map, which shows just how big Hollywood really is.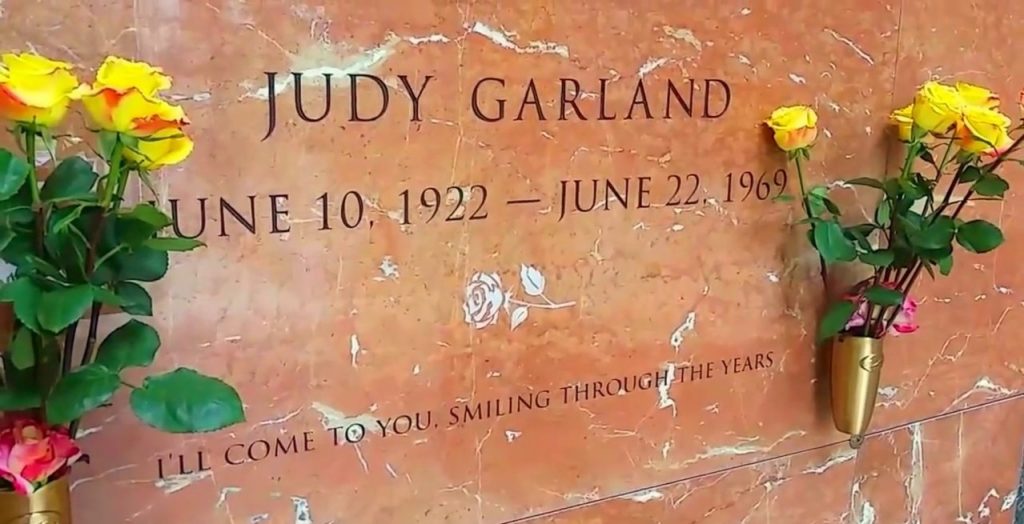 There are plenty of organised "celebrity homes" tours in and around Hollywood and these are probably a great way of seeing places you wouldn't drive to yourself. The cost is roughly $40 per adult and $30 for a child. But feeling a little "showbizzed out", I decided to save that for my next visit.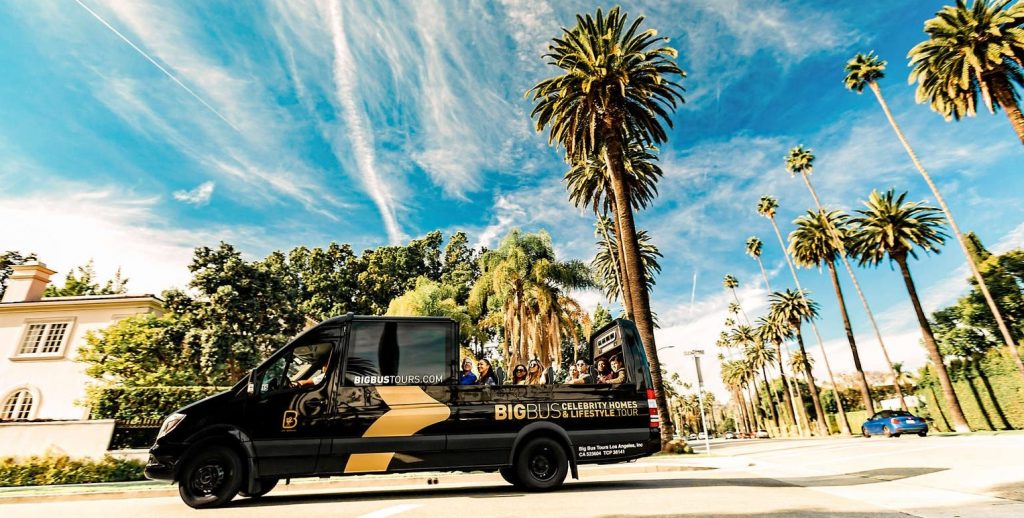 Tour movie studios
It's got to be done, right?
There's a fair bit of choice too: Universal, Warner Brothers, Paramount and Sony Pictures all offer tours. It's worth reading about them all online first, checking out days, timings, costs, what they include, and how easy it is to get there.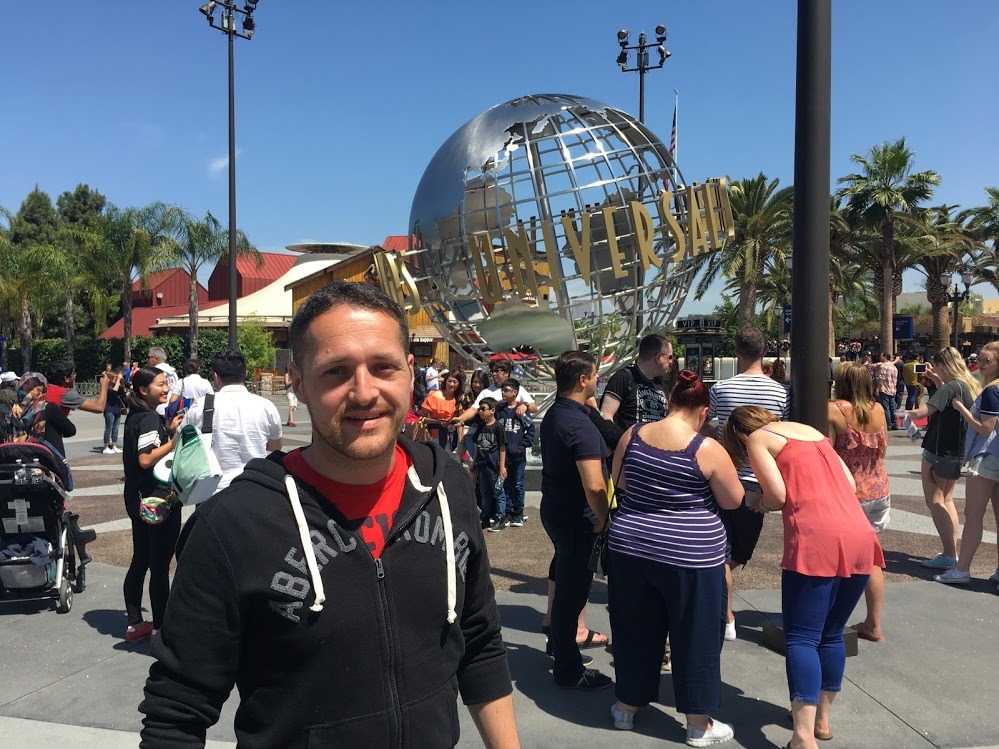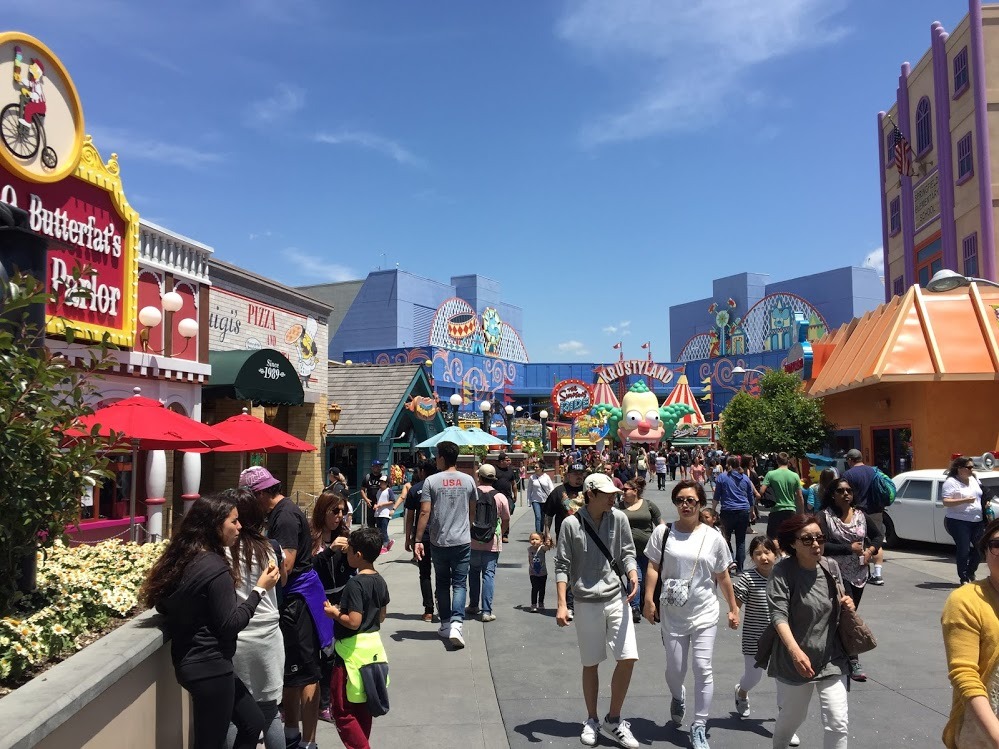 I opted for Universal Studios. But if you're going to Disneyland (around 40 minutes' drive from Hollywood) at any point during your trip you might not want to pick Universal for a movie tour because it's primarily a theme park too.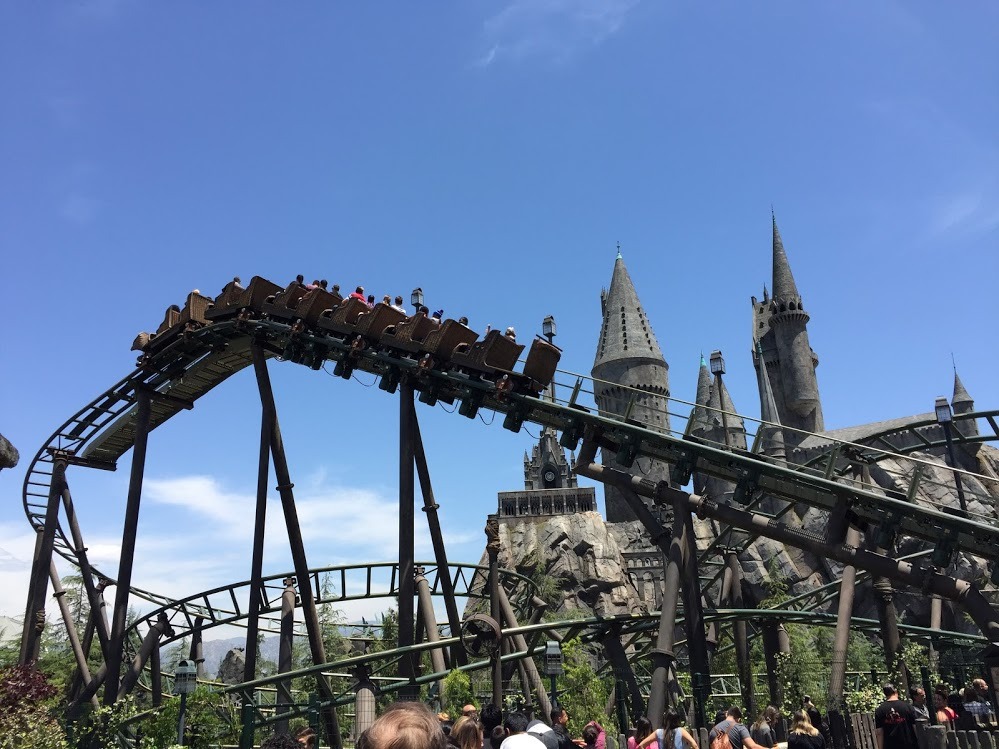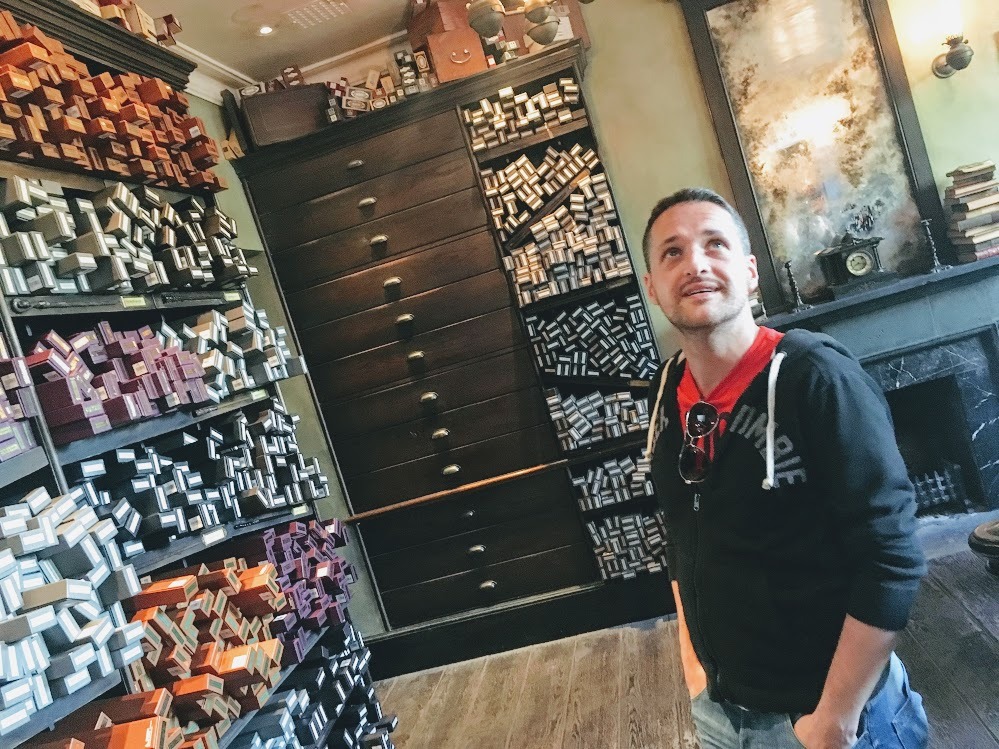 I'd never been to any Universal Studios before, and I loved it. Ever since reading about it as a child I'd wanted to experience the Jurassic Park ride – and it didn't disappoint. Like any theme park, it's a relentlessly busy day which will transport you back to your childhood a bit.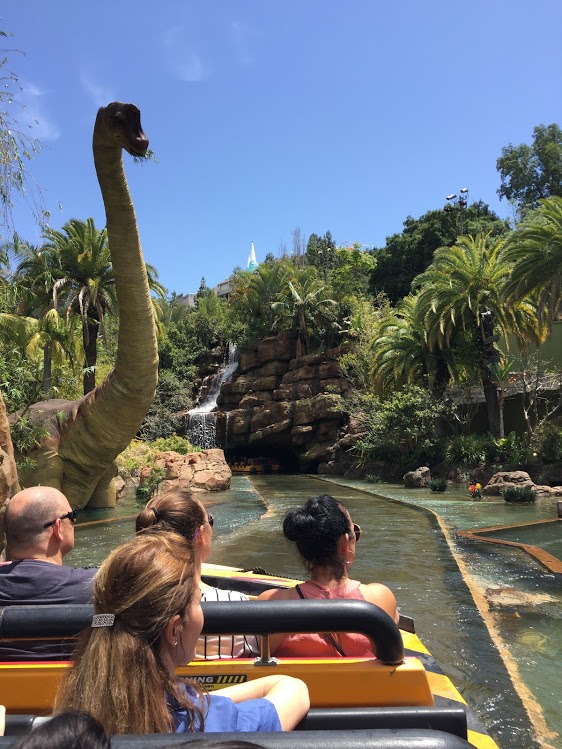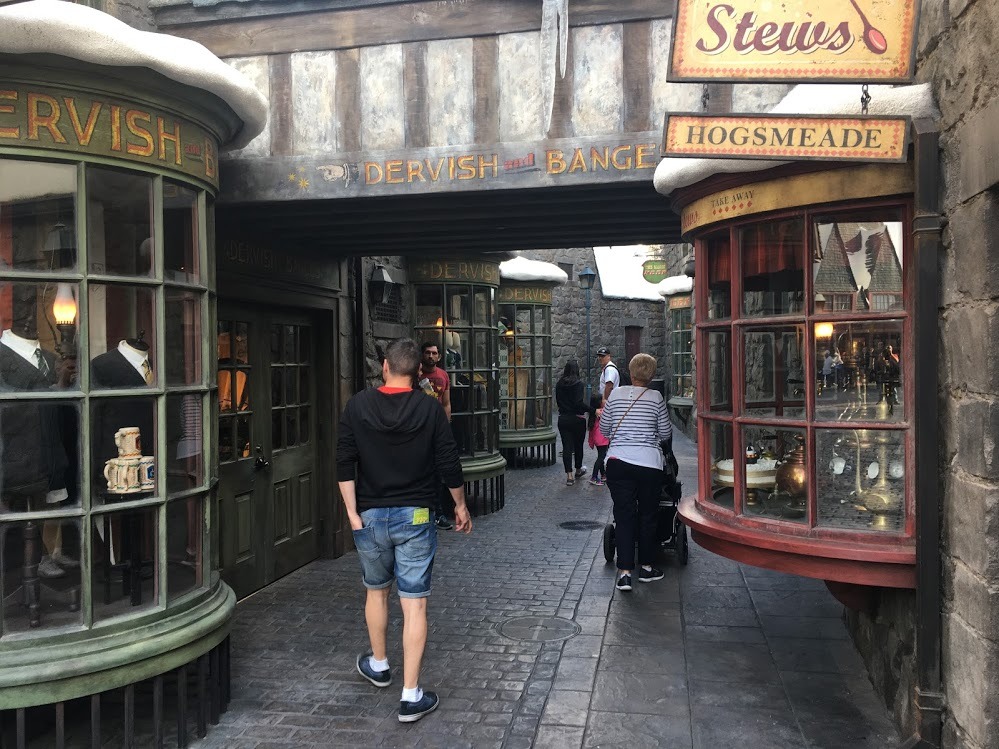 Aside from getting to feel like Harry Potter walking around Hogsmeade and Diagon Alley, my ultimate highlight was the movie lot tour. As opposed to the Florida park, Universal Hollywood is a working movie studios with plenty of sets, scenery and action to experience. The tour takes about an hour and must be booked in advance. Frustratingly for some, you can't do the tour separately and have to pay to get into the theme park to do it.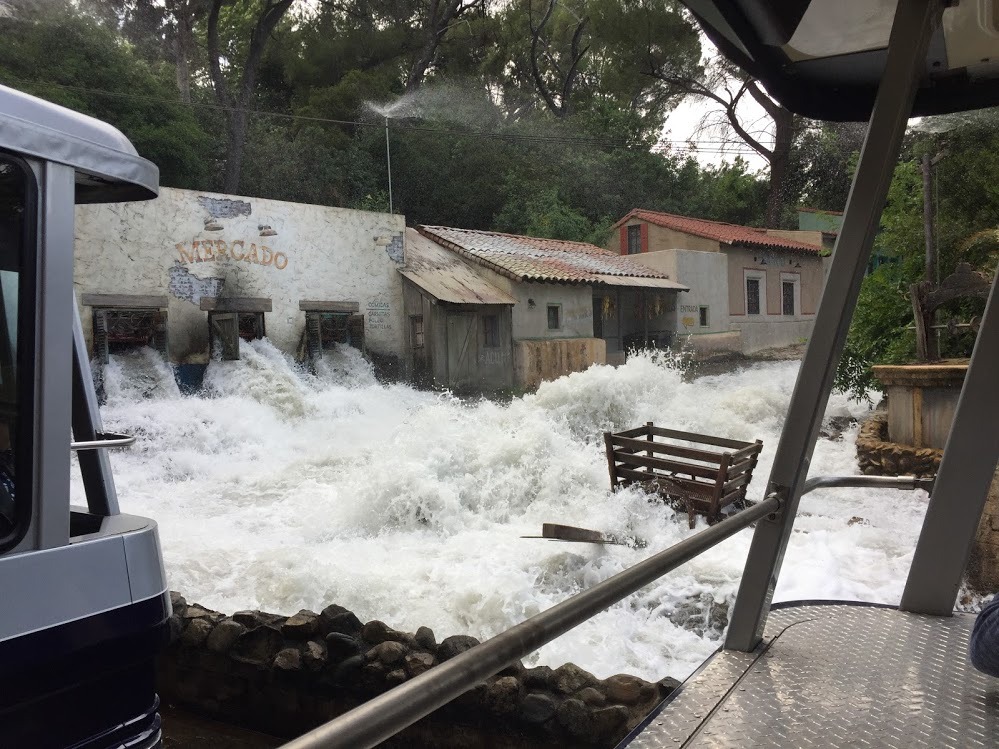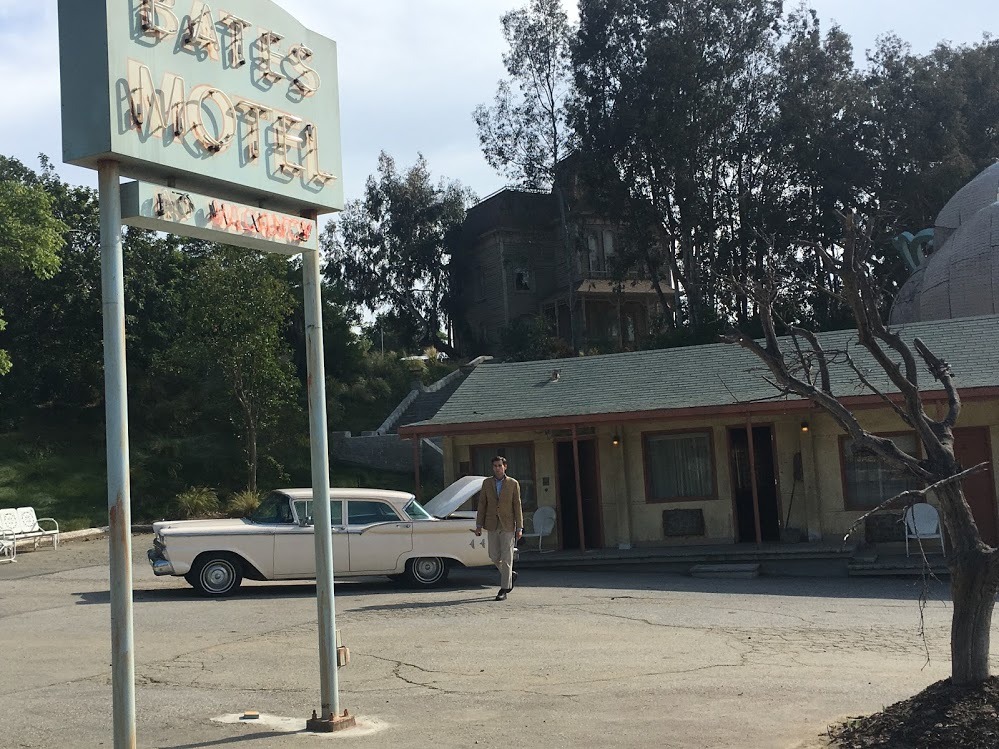 The Universal tour was great fun and felt like it lasted a long time. But it is a commercial guided tour aimed at entertaining theme park visitors without much of a personal touch. Apparently it used to be much more thorough; it might be better to choose one of the other studio tours if you want a full-on guided working movie studio experience.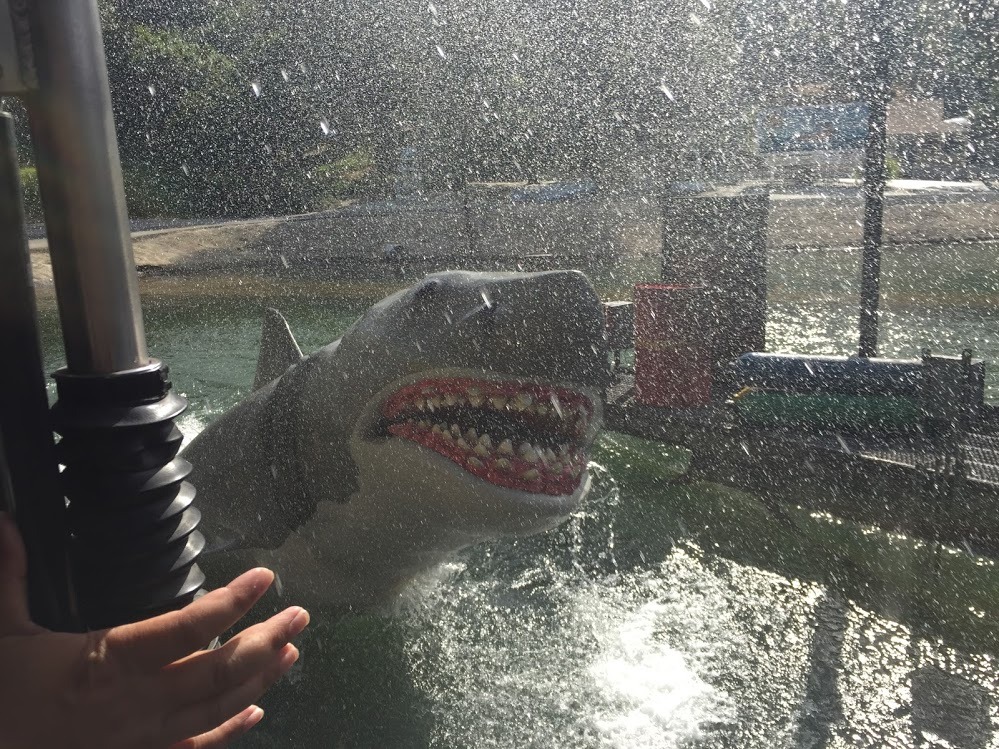 I'll probably choose to do one of the other studio tours if I visit Hollywood again. Although I did love the Universal tour enough to want to do it again.
5. Head out for the day
There's almost too much to see in and around Hollywood and LA in general; incredible places you'll have heard of are all around and waiting to be explored.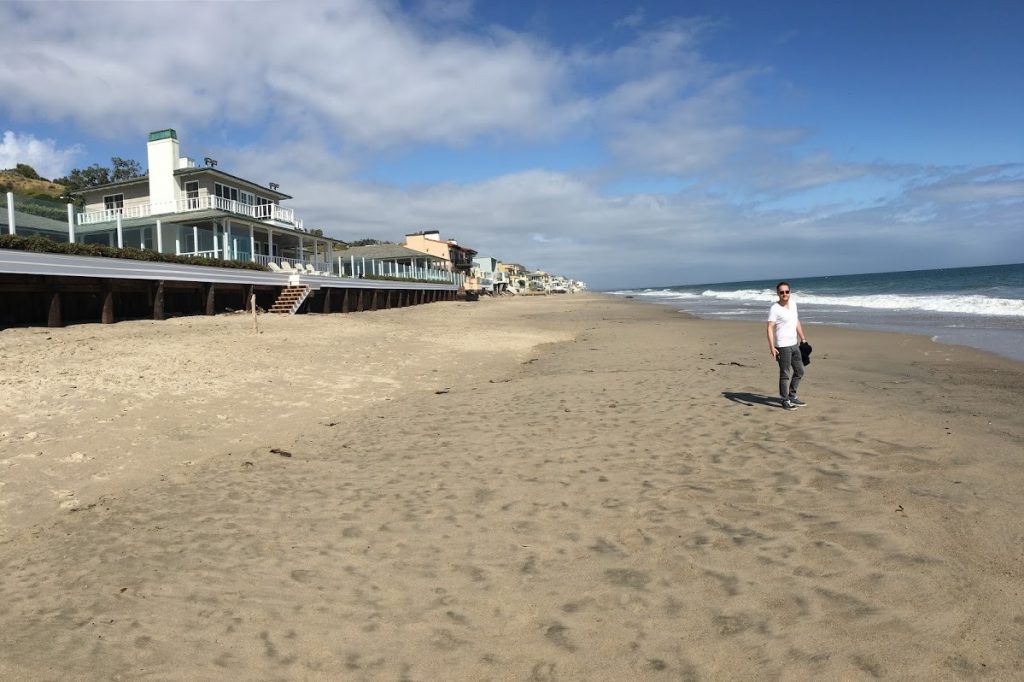 Santa Monica, Venice Beach and Malibu (where you're more likely to see real-life movie stars) all conjure up amazing images and are a very short drive from Hollywood.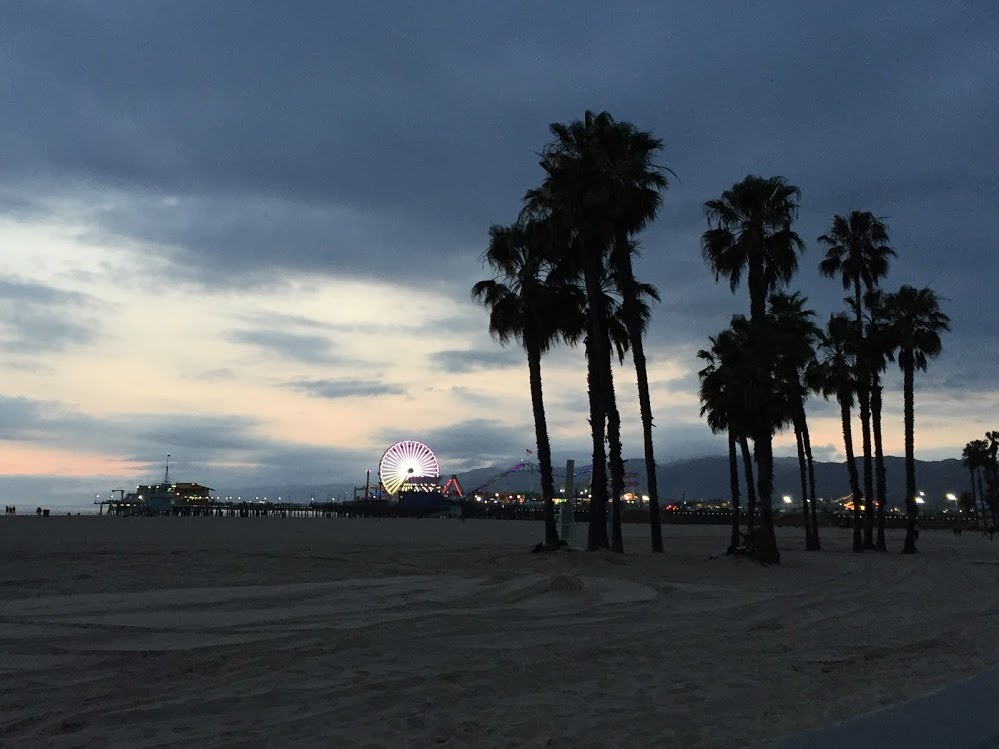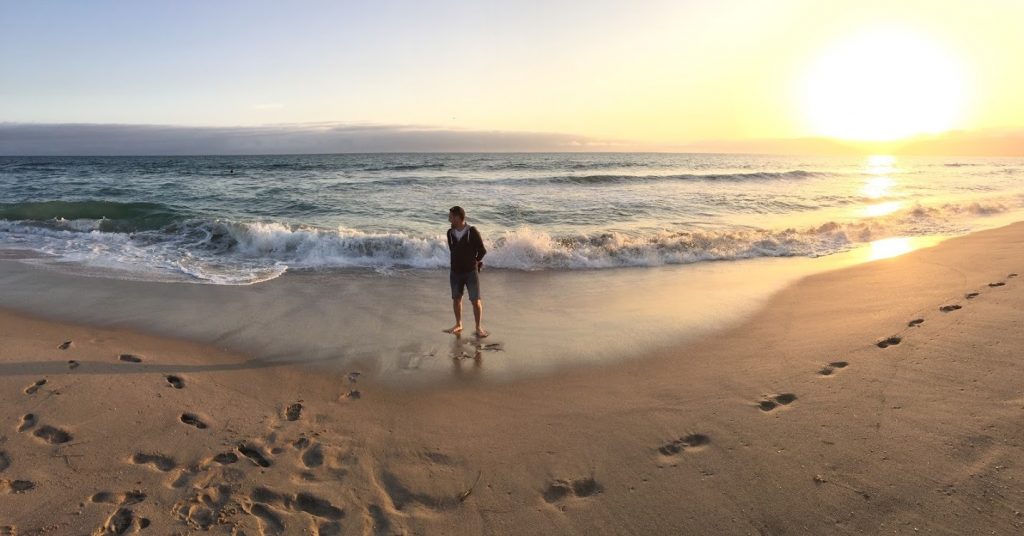 Slightly further but still not far are San Diego and Santa Barbara. And about four and a half hours' drive east is Las Vegas.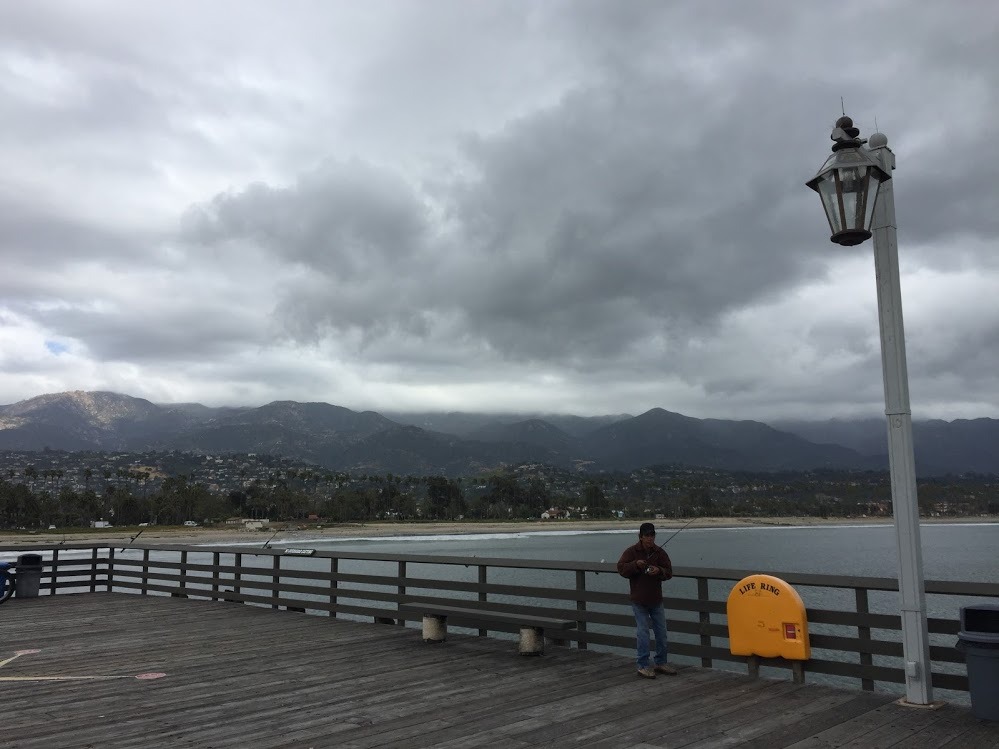 If you've got a car and enough time, take some trips out – driving in California is a brilliant experience I can't recommend highly enough. It's one of those memory-making places where the unique and the quirky combine to make you really feel like you're somewhere.