I absolutely love everything about the design of these Kona Brewing Co. Hawaiian beers.
I spotted them in my local M&S and they struck me because of their beautiful, idyllic Art Deco-style illustrations which transport you to a different time and place.
At £2.20 a can they're certainly not cheap – and I've yet to try them. But the taste is almost secondary to me… call me a sucker, but I was instantly sold on the look and the "Liquid Aloha" playfulness of them. I even bought two of each so that I could drink one and keep one!
I have to admit, I'd never heard of Kona Brewing Company before but was intrigued by the fact that they've been brewed in Hawaii – a place so far away and so exotic in my thoughts – and somewhere I've often dreamed of travelling to. The packaging represents that golden age of Hawaii that I've seen in movies and always wanted to experience.
Having since looked Kona Brewing Co. up online, I also like their ethos. Founded by a father and son in 1994, the brand is all about "…their love of Hawaii and its pristine, natural beauty with their fondness for delicious, local brews…"
M&S were selling two versions – "Big Wave, Golden Ale" (my favourite design) and "Longboard, Island Lager" – individually and in multipacks. The Kona Brewing Co. website shows quite a few more available, as well as limited editions such as "Island Colada" (beer brewed in real coconut and pineapple), soft drinks and merchandise.
Big Wave was "brewed to be easy-drinking for surfers returning from a day out on the Hawaiian waves". It has a tropical hop aroma and flavour making it smooth and refreshing. Longboard is crisp, aromatic and smooth. Both have won multiple awards across the industry.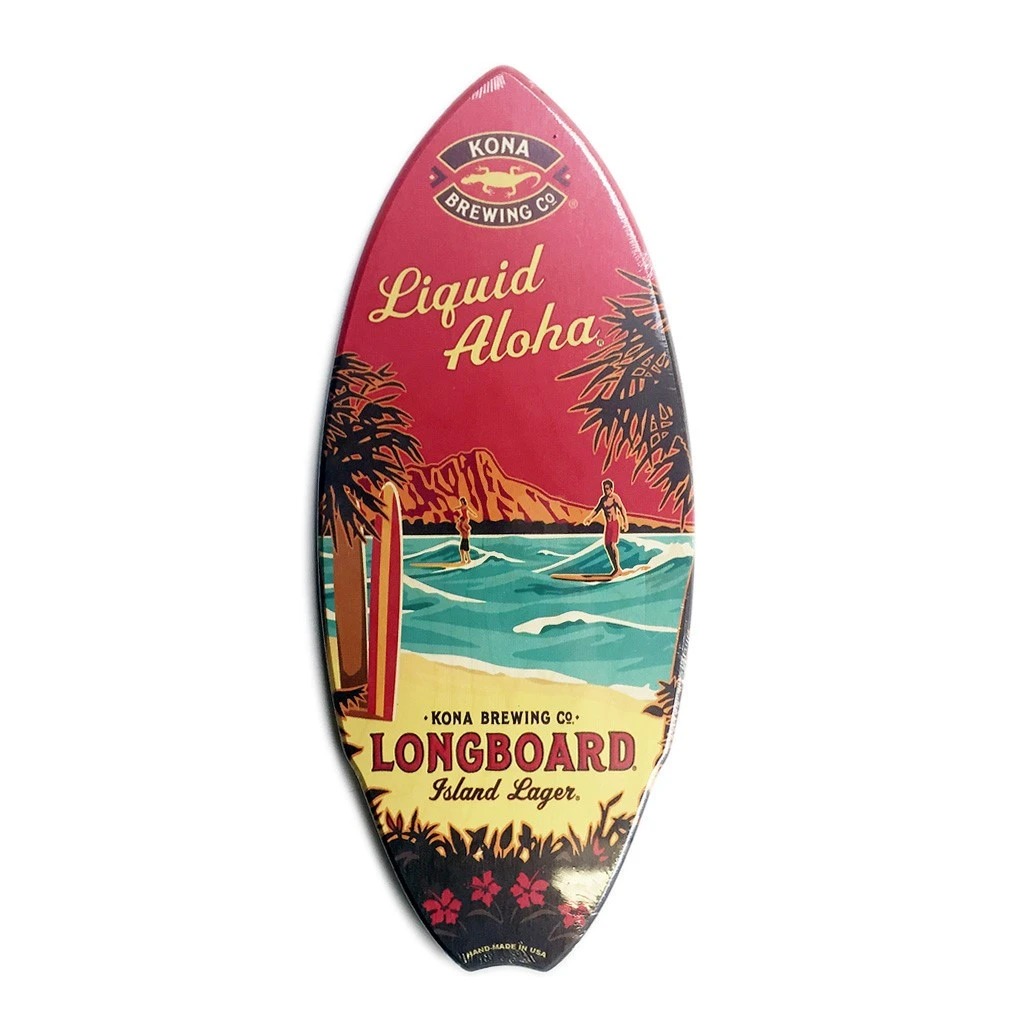 As a travel-lover unable to go anywhere, I'm all about "sparking joy" with little things like this that keep us dreaming about and enjoying travel, even if only in our thoughts right now. And for me, these really do that.