Thoughts of Rio de Janeiro conjure up an exotic concoction of carnivals, parties, beaches, mountains, sunshine, enormous Jesuses, Olympics…
…and crime.
Renowned for its gang culture, gun crime and high death rates, the city of Rio is a microcosm of Brazil's widespread corruption – largely stemming from many of the country's politicians at the very top.
But I'd urge anyone thinking of going not to forget all the great stuff too.
Looking for more intrepid adventures to mark (and help me forget) a significant birthday milestone, Rio seemed like the perfect place – far and exotic enough with an incredible culture and some fantastic sights.
Pre-trip nerves
In the months leading up to my birthday I experienced a range of reactions whenever I told people I was going to Rio. There was usually an element of surprise and sometimes a grimace. A few friends were a bit more up-front; "What on Earth for?? Are you mad?!" and "Good luck with coming back alive."
Friends who'd already been even seemed a bit too concerned for my liking…"just don't take your phone out", 'don't go out at night" and "get an Uber even for short distances" were some of the concerning recommendations. This all started to make me panic a bit.
So, along with plenty of excitement, I was experiencing an undeniable apprehension by the time I was due to fly. I'd even resigned myself to the inevitability of being mugged at some point and not to let it overly affect my time there.
First couple of days
After all the warnings and everything I'd read online, I definitely felt trepidation (in amongst a lot of excitement) when I first stepped foot out of RioGaleão, the city's main airport on the night I arrived.
Staying at an Airbnb in Vidigal and concerned about getting there in the evening, we'd pre-booked a taxi from the airport through a friend of the owner. We couldn't see much in the darkness except the lights of favelas in the distance and the chaos of traffic around us. Adding to our concern, the taxi driver was weaving in and out of lanes like we were late for something important. Tiredness, humidity and a drive up a hairpin-bend hillside with constant crashing waves from somewhere below added to the "excited unease." We'd read from previous Airbnb-ers that many taxi drivers won't even stop along this stretch of road.
Waking up the next morning we saw that our apartment was practically on the edge of a favela, only a stone's throw from the sea! The Sheraton was almost right opposite which meant there must be other tourists in the area, relaxing us a little.
Our first morning view was a spectacular one across the South Atlantic, with Ipanema Beach to the left. The apartment was perched on the very edge of a hillside. To the right was an empty section with nothing on it at all (there'd recently been a huge landslide.) Way down below on the road we could see joggers and people walking by in swimming gear. It all looked surprisingly pleasant. And safe.
Hiding our belongings
The apartment didn't feel very secure – one of the doors to the terrace couldn't be locked; before going out we hid laptops and valuables under mattresses and locked our suitcases.
We separated the cash we'd brought and found a hiding place for it, only taking a little bit out with us, and still halving that between us.
Caution
There's something exhilarating about Rio's balmy tropical climate. Even when it's overcast or raining it's still unbelievably warm. And that was my main observation during our first day in the city… not being robbed at gunpoint as I'd half-wondered. Yes, I was relentlessly checking over my shoulder and trying to quickly determine if anyone coming towards us was a potential mugger. But it didn't happen, or even come close to happening.
I was continually surprised by the number of people with their phones out in public, and others just lazing on the beach. There were plenty of people in bathing suits and flip-flops wandering around the shops. Everybody seemed to be relaxed and having a great time. I kept trying to reconcile this with what I'd heard over the previous few months before I came. Was I being lulled into a false sense of security?
Relaxing, finally!
The first evening's meal was in Leblon, a more upmarket area of Rio. Sitting outside under twinkling restaurant lights with a beer or two, I realised I was having fun but I'd been over-panicking and it was marring my enjoyment so far. Everyone I'd spoken to had been lovely and everything I'd seen and done had been positive. People didn't seem to be following the same safety guidelines I'd subconsciously put in place. I'm not a nervous traveller. I didn't want to become complacent, but I vowed to reset my thinking.
Losing some of the cautiousness, the next day we hired electric scooters and rode them all the way along Ipanema and Copacabana beaches to Sugarloaf Mountain, dodging tourists and runners, and taking in some incredible views. The unique chilled vibe of the city had taken effect.
And that was it – I'd fallen in love with Rio!
Let it go
I realised how important it is to not let excessive inhibitions, panic – or other people's warnings – hold you back. Yes, Rio has a reputation, but it's a city just like any others – full of all kinds of people and incredible sights. And the reputation has countless positives along with the negatives.
I wasn't experiencing or enjoying Rio in the way that I wanted to all the time I was wondering about what might (never) happen. And it was even quite stressful until I settled and let it go. And I'm thankful I did so early on.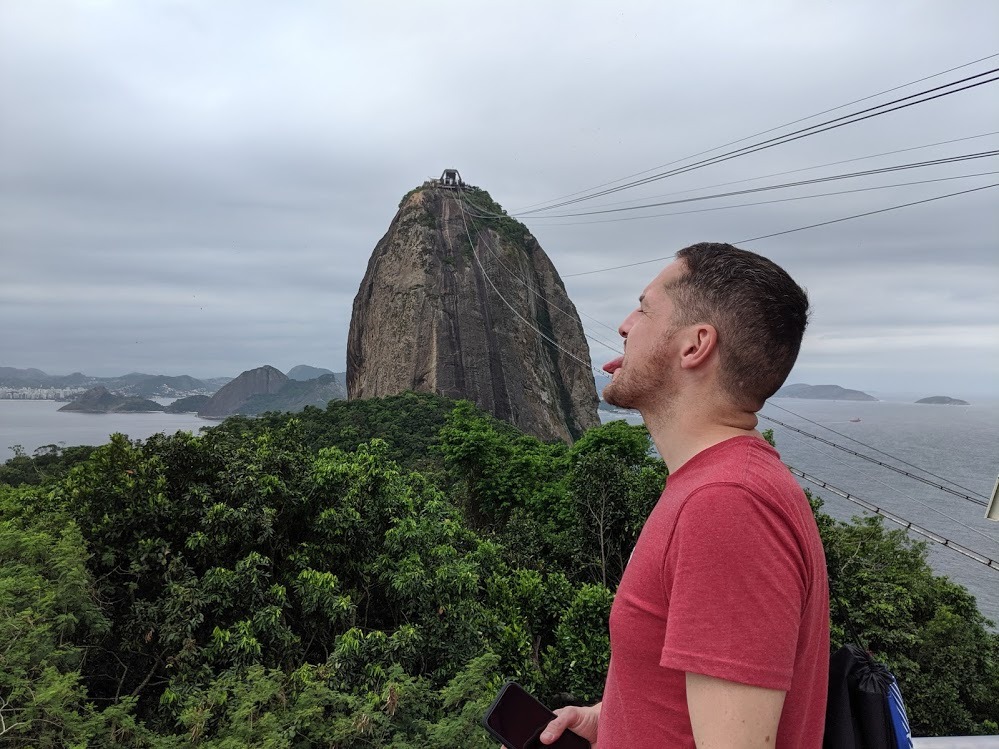 Stay aware
I'm not suggesting that you shouldn't be vigilant or slightly cautious – the statistics do show that Rio has a higher than average crime rate. Staying safe is usually about not doing silly things, the same as you wouldn't anywhere in the world:
You can take your phone out with you but don't get it out too often and be wary of who's around and how many people there are before you do.
Don't leave possessions laying around if you're at the beach or in a restaurant.
Don't highlight your wealth/designer goods.
Stick primarily to busier areas at night.
Don't visit any favelas unless you're with an experienced guide.
Ubers are fairly reliable and cheap. Get one if you're venturing far at night.
Don't let taxi drivers drop you anywhere that isn't where you wanted to go.
Don't hang around the beaches at night.
Book guided tours with reputable companies.
Be more vigilant outside big hotels.
Lock valuables in a hotel safe, or hide your most treasured possessions somewhere if you're in an Airbnb or other accommodation (just don't forget them when you leave!)
Read the online reviews for places before you visit them to get a better understanding of whether you need to be a bit more wary.
Dodgy moments?
During my week in Rio I experienced a couple of brief moments of heightened anxiety which included
an Uber driver who realised the road to our apartment was temporarily closed and tried to make us get out of the car and walk – even though we were a long way off and in an isolated place we weren't familiar with at night. We refused and he muttered and gesticulated all the way back, eventually dropping us in a better place.
getting unwittingly dropped off one evening at the edge of a busy favela during a heated exchange between locals where the atmosphere felt palpably menacing.
wandering into an area which felt much more treacherous near to the impressive Carioca Aqueduct.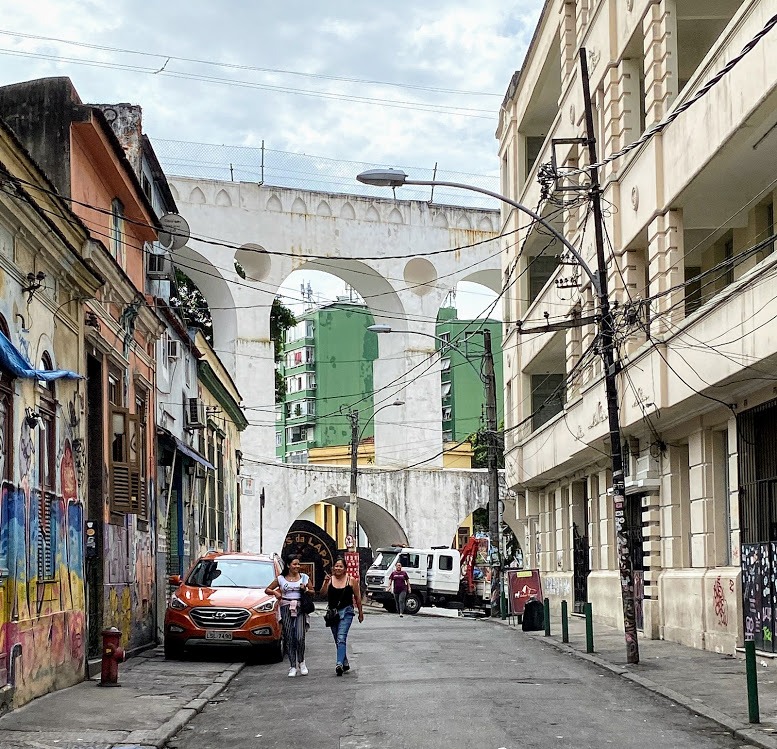 Trusting our instincts and leaving quickly meant those moments were swiftly rectified.
Great moments
There were countless amazing moments. Rio's the only city in the world with a tropical rainforest inside its city limits. Add in the overriding chilled beach vibes and a modern wonder of the world in Christ the Redeemer and you've got a one-of-a-kind city where the positives easily outweigh the negatives.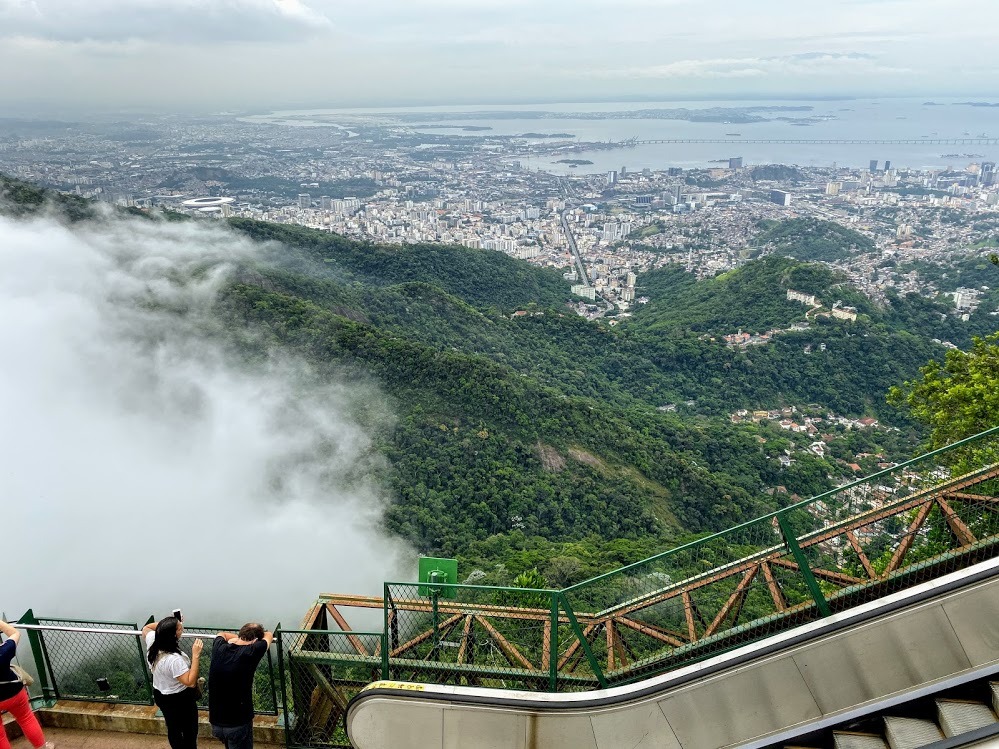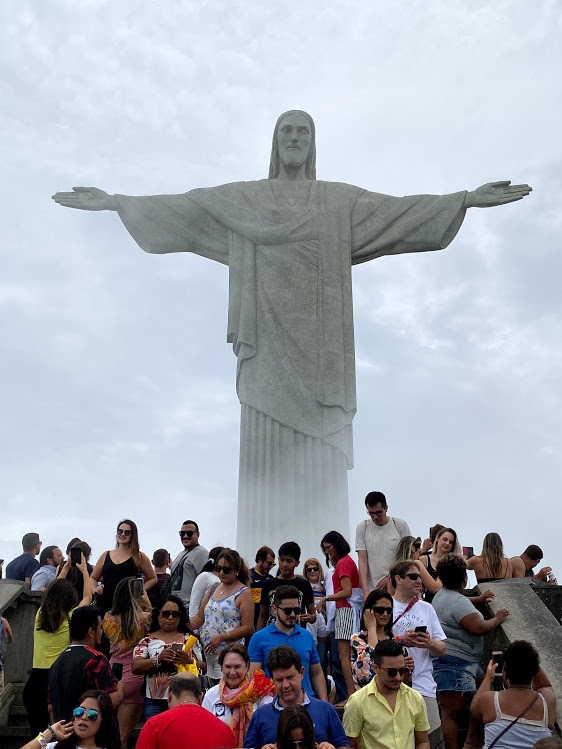 I especially loved the Sunday I spent in Rio – the roads alongside the beaches are closed and it becomes one giant, feel-good beach party where people-watching becomes a whole new eye-opening experience.
Enjoy it
For many, a visit to somewhere like Rio is a bucket list trip. To get the most out it's important to experience it for what it is but to stay sensible. There's no point paying all that money to visit an extraordinary city and then worrying with every footstep.
Rio is a city that's all about living a little and having fun. It's certainly not the safest place in the world but that adds to its intrigue. If you get the chance, go. Listen to the advice and stay safe but don't let it define your experience – and have a great time!