Recently I took some time out to spend a month exploring Italy.
The plan for the first 10 days was to visit the Naples/Sorrento/Amalfi area, seeing as much as we could with the kids who were travelling with us. Then give them a taste of true traveller life by moving on to Rome for a few days before they flew back home.
And it was relentless. Exciting and brilliant, but also tiring and relentless. Did I mention relentless?
Kids safely delivered back to the UK, we moved on to Tuscany.
Having just done a lot of travelling, sightseeing and parenting, we knew we'd be longing to pause, rest and recharge; so we'd booked two weeks at an Airbnb in Lucca.
And what a place!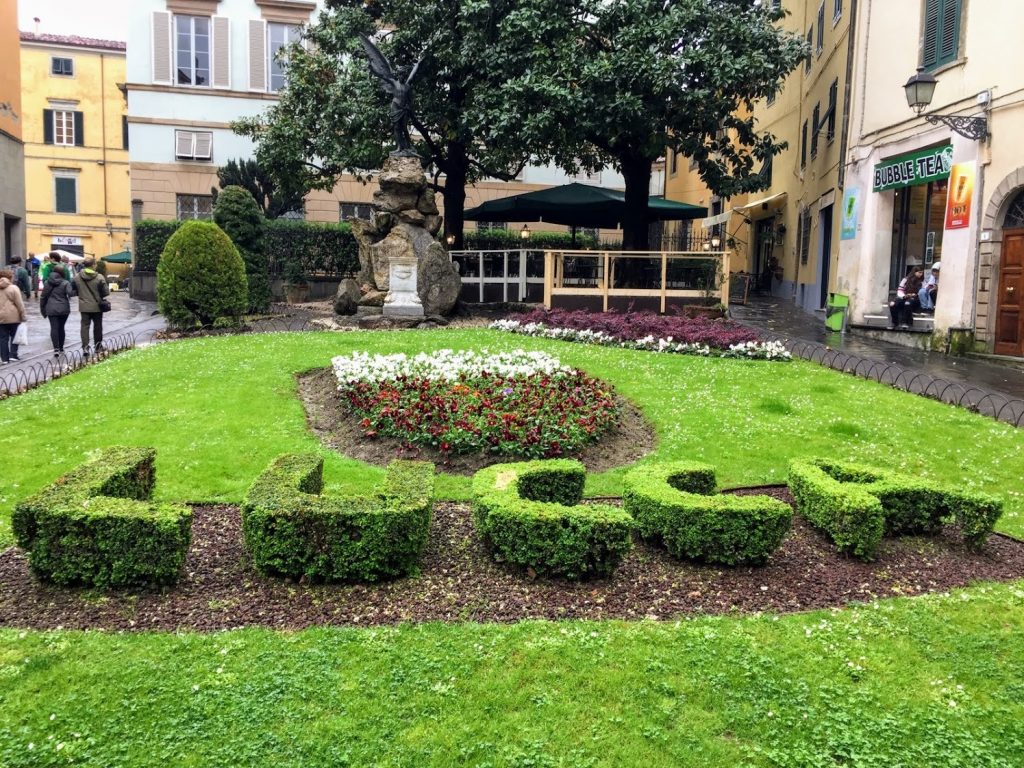 Where's Lucca?
Towards the north-west of Tuscany, it's about a 25 minute drive or 35 minute train journey from Pisa, or roughly 75 to 80 minutes by car or train from Florence.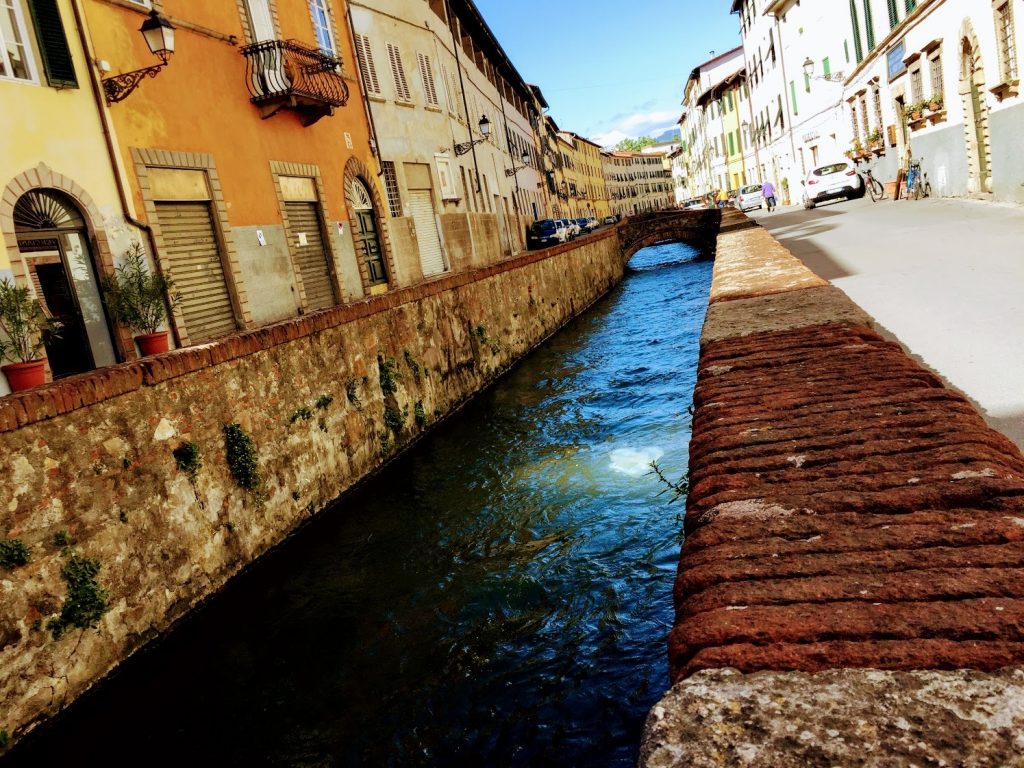 It's a small-ish town on the Serchio river, the centre of which is like a fortified island; completely enclosed behind an imposing Renaissance wall. It has narrow cobbled streets, beautiful tiny piazzas, plenty of cute little churches and towers to climb, and is filled to the brim with tiny shops and restaurants. On the horizon all the way around it are endless hills, often with tiny villages clinging to them, as well as the Apuan Alps.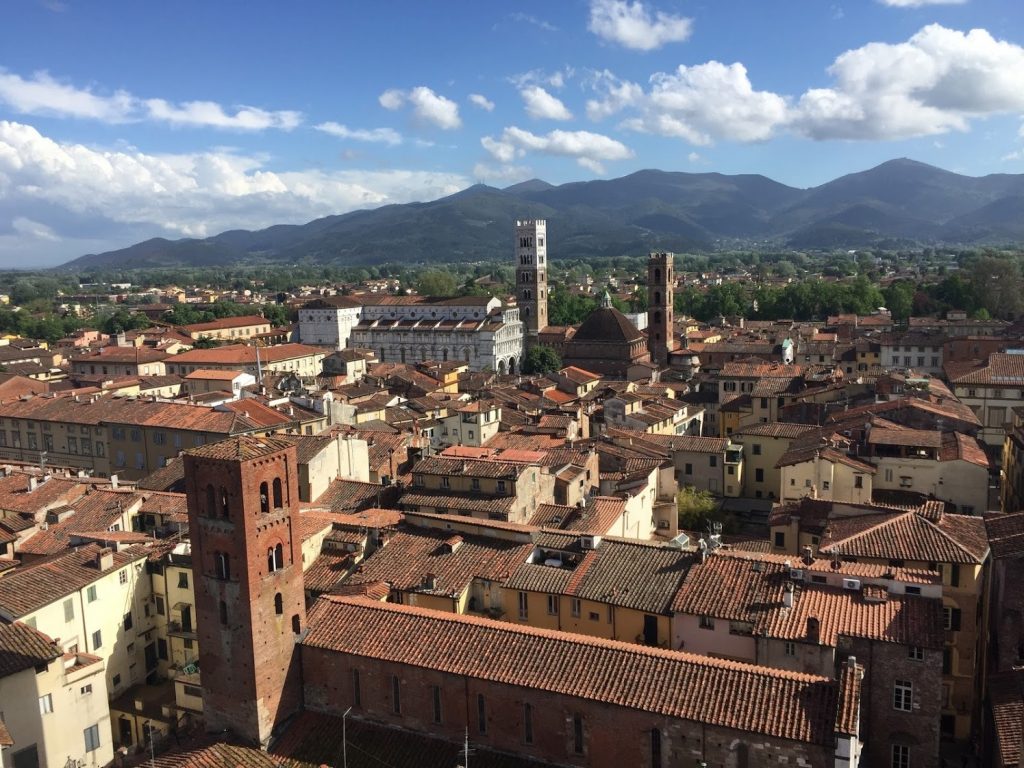 It's instantly strikingly beautiful.
The initial brief
We'd wanted a tiny Italian town or village, a bit like the one in the film 'Call Me By Your Name'. And we had a picture-perfect dream of walking or cycling to the bakery in the golden light of the blazing morning sun or rocking up at a vineyard for plenty of try-before-you-buy wine. Proper clichéd stuff.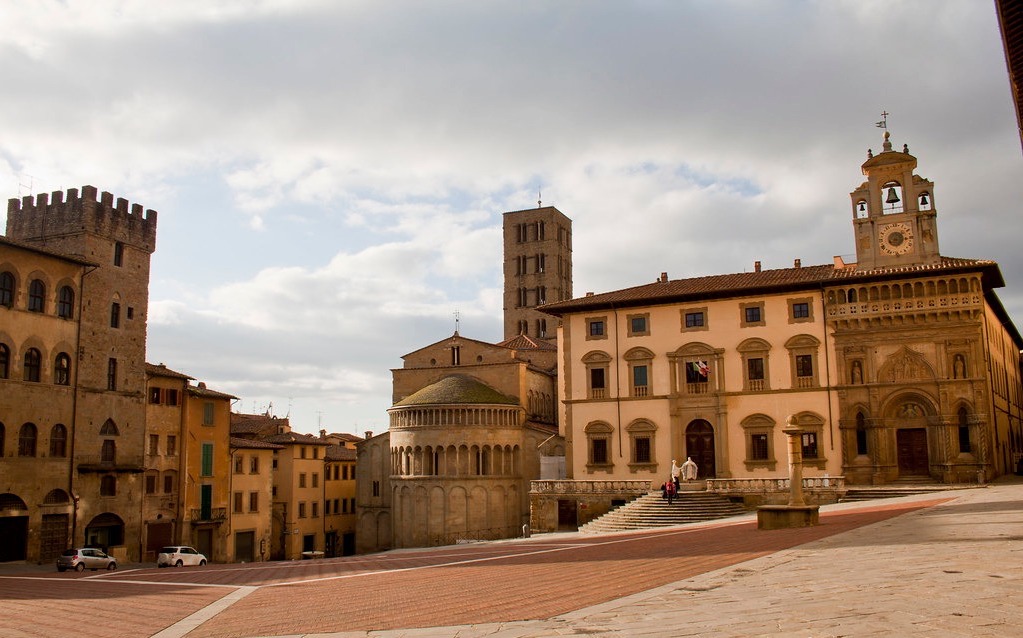 However, we didn't get that. Lucca's certainly not small – or especially quaint. And it doesn't feel typically Italian (or even typically Tuscan). And we hardly saw any of the rolling vineyards we expected (they're mostly further south).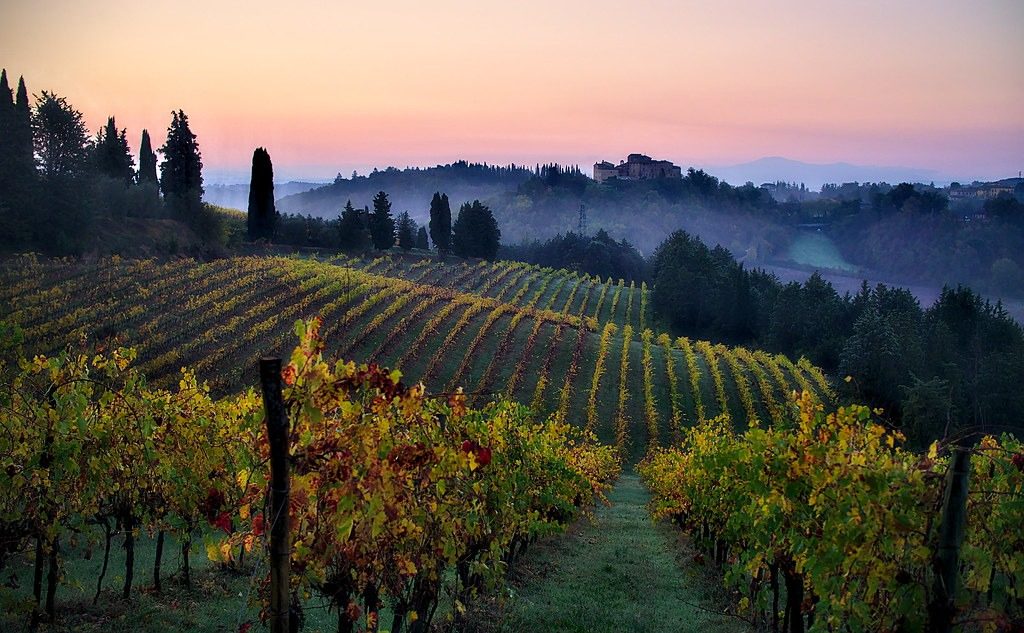 For the first few days it didn't matter – Lucca is lovely; simply breathtaking and a charming place to stay. For a couple of weeks, even, it's really relaxing with plenty to do.
But if you're looking for total Italian immersion and living like a true local, it's probably not the best place. While we didn't ever really tire of it, we eventually began to lament the fact that it wasn't the place we'd hoped for. A bit.
Arriving
Emerging from Lucca's small train station after a weary and wet three-and-a-half hour journey from Rome, we instantly felt that we'd arrived somewhere special.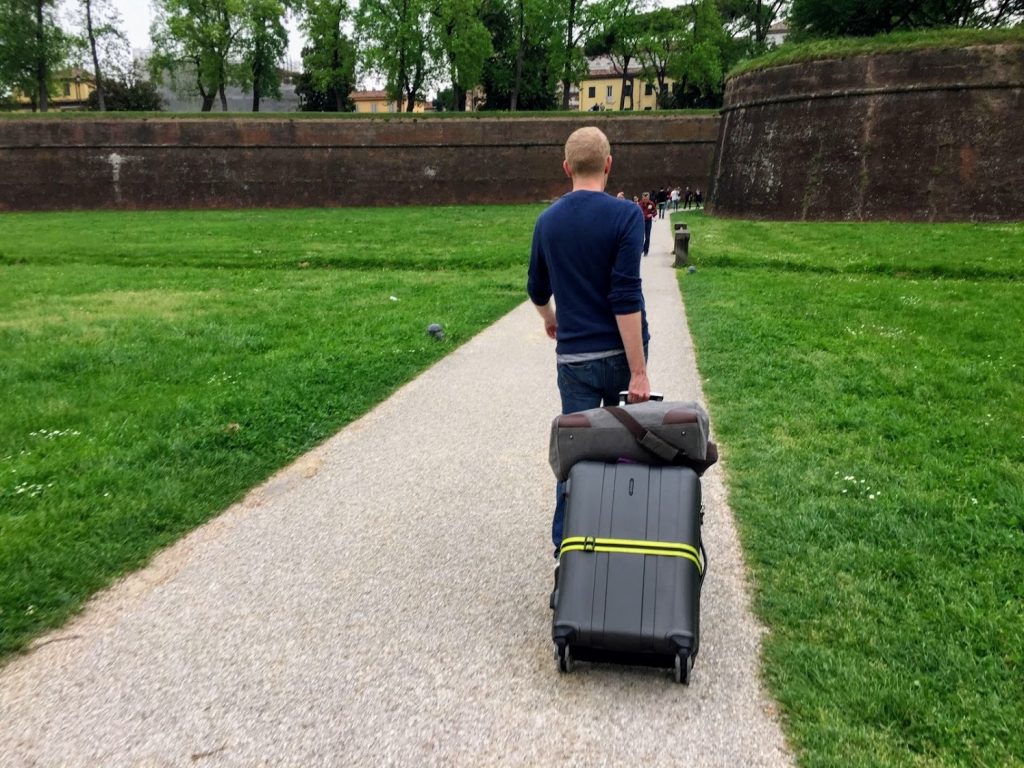 Although Lucca stretches well beyond its ancient city wall, it's impossible not to be transfixed by the initial sight of the wall itself. Struck by its instantaneous beauty, our first wander through the cobbled streets, initially concealed by the wall, suitcases in tow, was one I won't forget. We both remarked – and I still do whenever I talk to anyone about it – that it felt as though we'd stepped into a fairytale. It all looked and felt so preened and perfectly-packaged. Compact and utterly enchanting.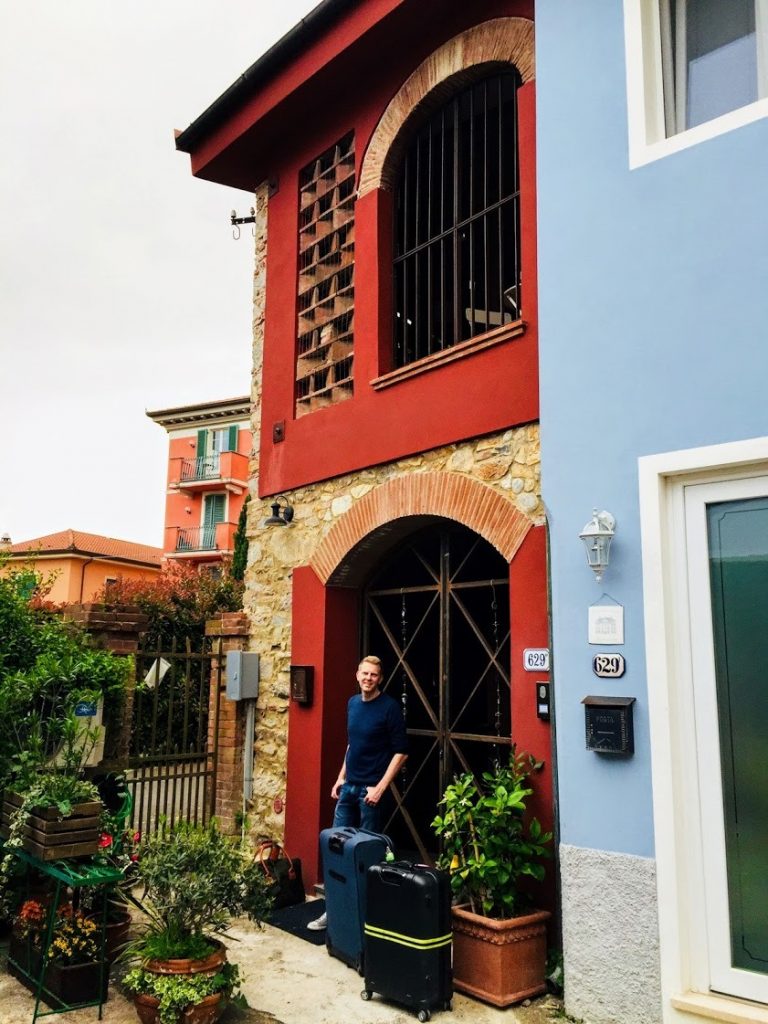 Even when the rain came again, huddled under the tiny arch of the Airbnb apartment awaiting our host, after our suitcase-wrecking, 25-minute trek through the city, it still felt special.
Here was our first glimpse of Tuscany; the place where we could finally pause for breath, catch up on some work in peace, and lay a few semi-permanent roots. And also the place where we'd be celebrating Paul's birthday and welcoming our travel-loving friend Claire who was coming to spend a few days with us.
Where to stay
The choice seems to be either in or outside of the city wall. Inside is really lovely and right in the heart of things, but much busier with more tourists.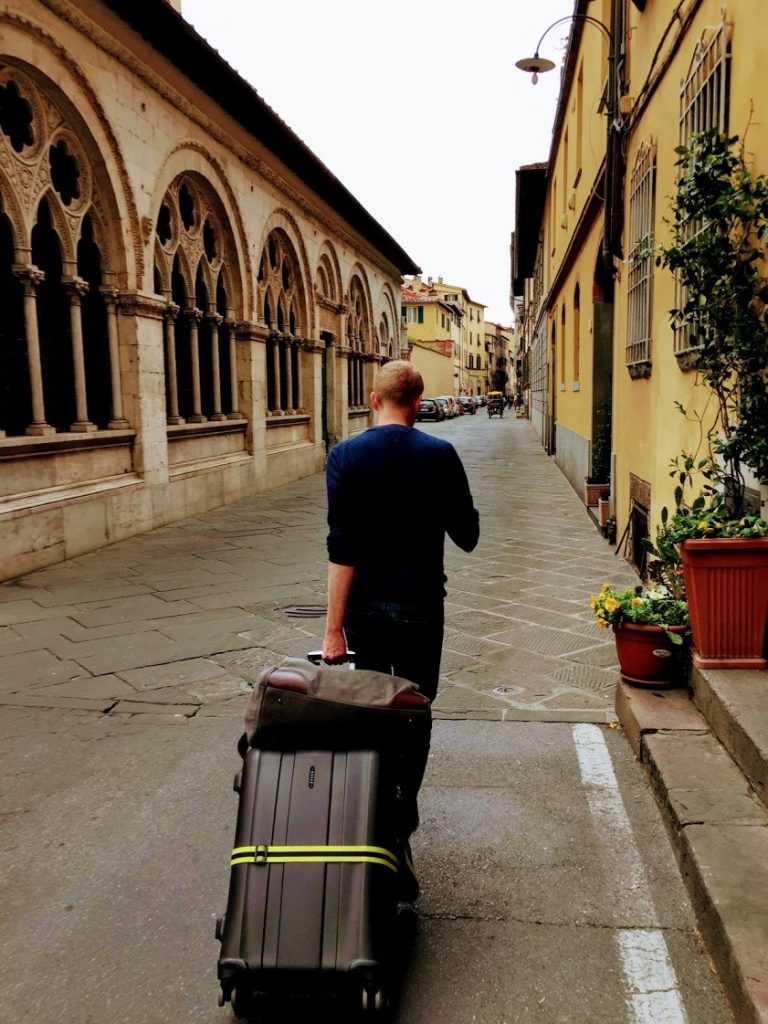 Strangely, the majority of Lucca's holidaymakers seem to be Italian, which says a lot about it not being a typical Italian city – it's somewhere lots of Italians go to experience somewhere a bit different. And there were loads of Germans which, on reflection, didn't seem too surprising; the place could easily have come straight from the pages of a Grimm fairytale.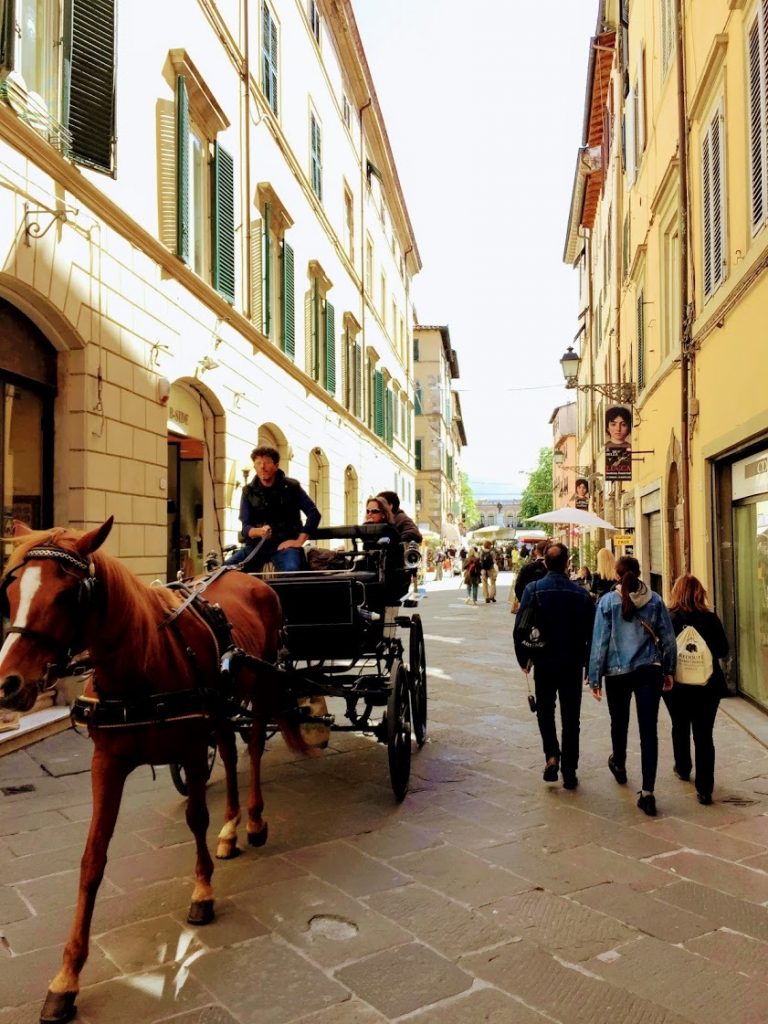 Lucca seemed to get busier and busier from about 10am each day, especially on the nicer days. And many of the visiting tourists round off a day in the city with dinner in one of its countless restaurants, so it stays busy until around 6-7pm. But it never felt unbearable.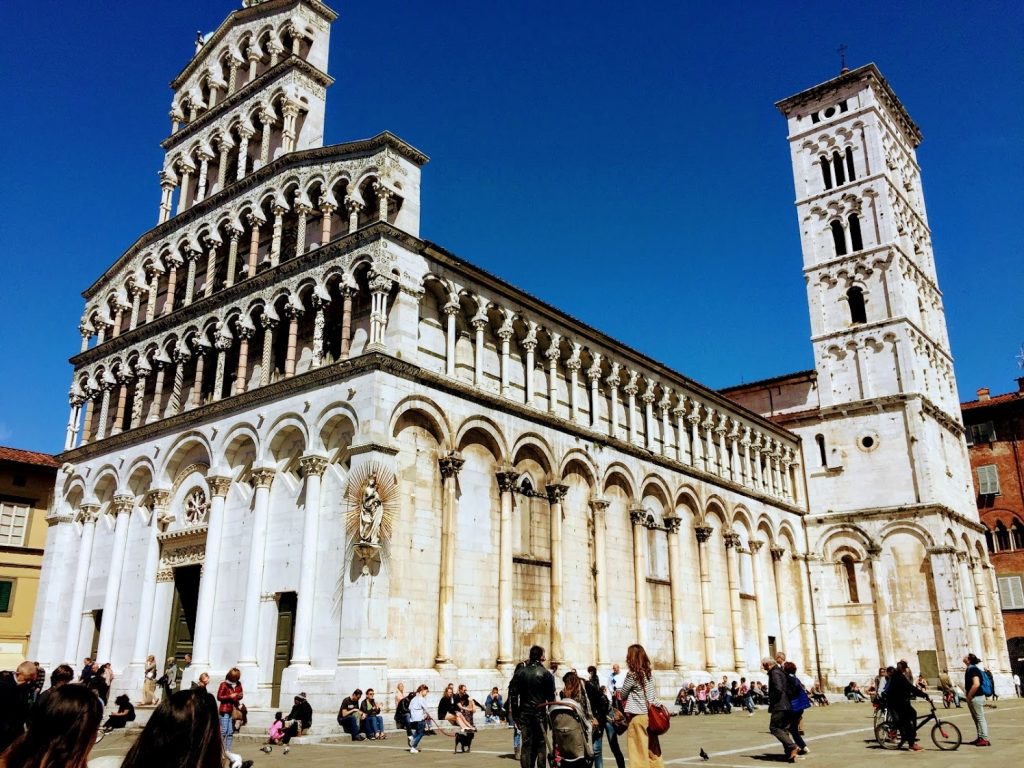 When we were first looking online for a place to stay in Lucca we wanted somewhere inside the wall, but we assumed we'd have a rental car with us and parking within the walls looked tricky and potentially costly.
It helped that we found an absolute gem of a place on Airbnb – easily one of the best we've ever stayed in – and it was outside the walls, but close enough to be able to stroll into town. It also had free parking close by. But the trains are brilliant, so we ended up not needing to rent a car for the majority of our stay.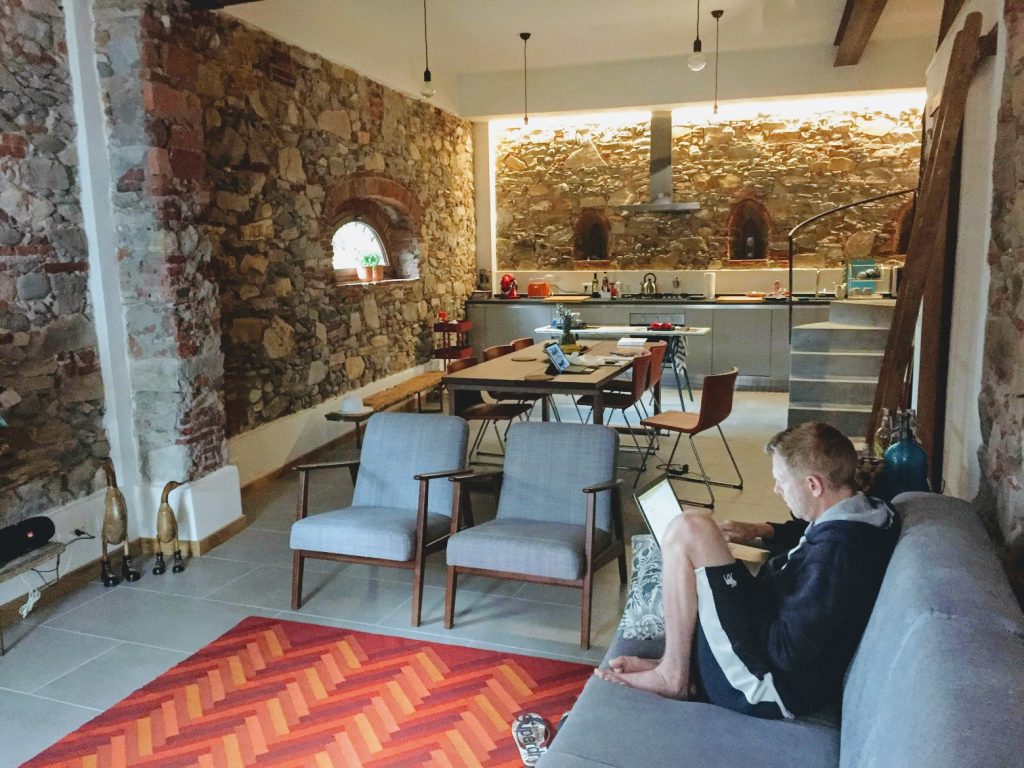 If you're Airbnb'ing too, outside the walls will probably get you something bigger and cheaper. Just be aware how far away from the wall you're booking, because you'll probably want to spend most of your time in or near it.
Stuff to do
Most of this has been covered in my post 7 Top things to do in Lucca. Biking the wall is a must – and don't worry if you haven't been on a bike in a long time – it's practically encouraged here. Our friend Claire hadn't ridden a bike in years, but she seemed adept at it within ten minutes of cycling around Lucca.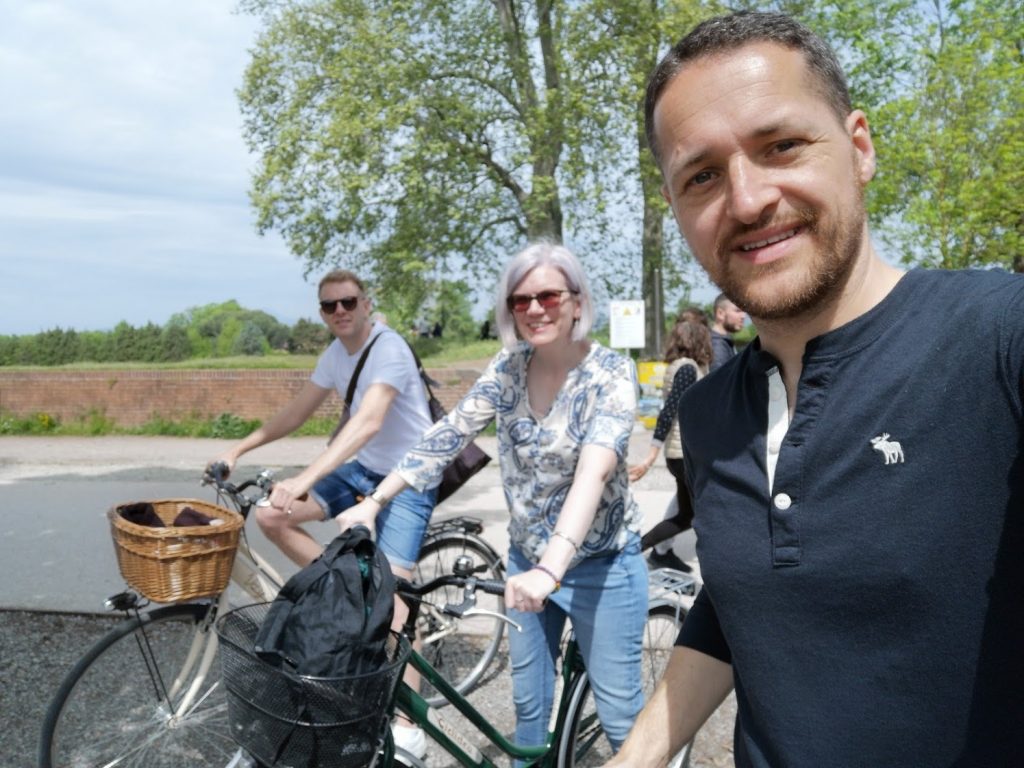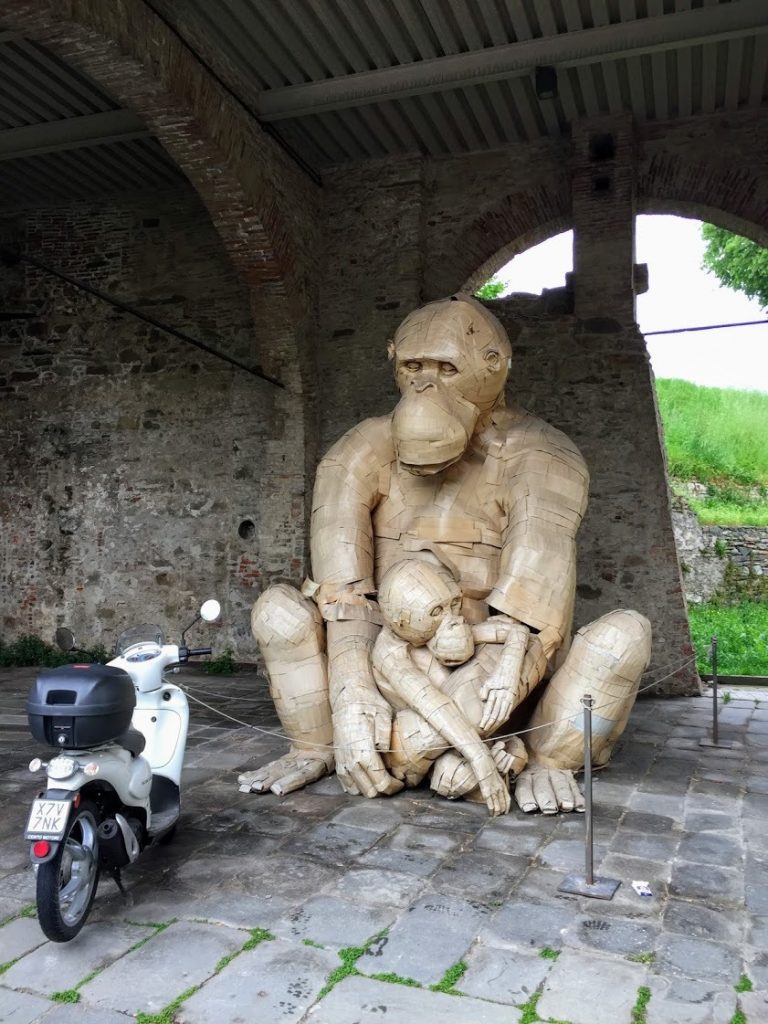 There's even a torture museum which you can pay to go in. With its long and varied history, I'm sure Lucca has seen its fair share of this kind of thing but to me it still seemed strikingly out of place in the chocolate-box city.
Beware of cars! Lots of people live and work inside the wall so it's understandable that there's a lot of cars. But one major downside, which became really annoying by the end of our stay, was having to constantly dodge to one side or into doorways to make way for cars being driven along the tiny cobbled streets. Nowhere seemed to be pedestrianised. There were countless occasions every day on an otherwise lovely meander through the city that we nearly got run over by vehicles coming from both ways!
Going gay
Oblivious of the fact before we arrived, Lucca surprised us as an exceptionally LGBT-friendly city.
There were a few small initial clues including a pro-gay mural here and there (along with a more obvious huge poster of Elton John who was coming to perform). And the longer we spent in the city the more we couldn't fail to notice the presence of a larger-than-average proportion of LGBT couples.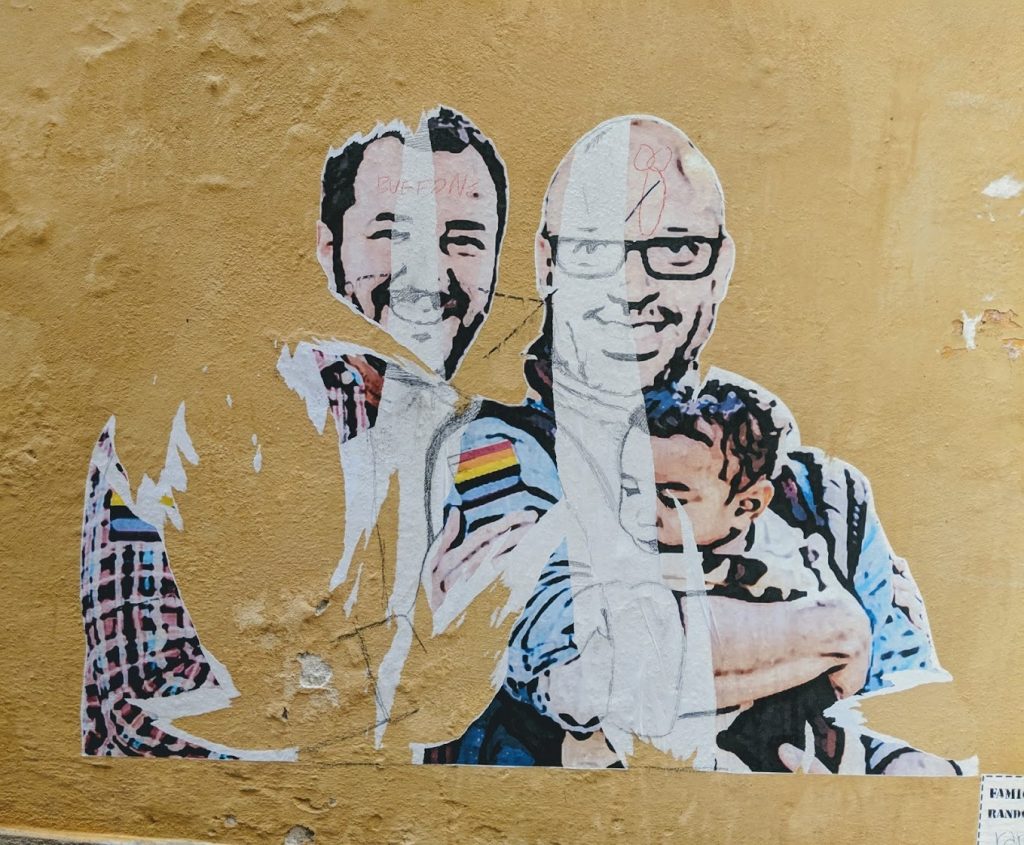 There are no real "out-n-out" gay bars in Lucca; which is something we also discovered in much of the rest of the Italy that we witnessed. LGBTQ Italians mostly seem to go to particular bars without the reputation or tagline of being "for gay people".
One evening right at the end of our stay in Lucca we went to a bar called Betty Blue. Having walked past it in our first week during their "Sex & The City night", we probably should've guessed. It was another "gay-without-overtly-saying-so" bar. But stepping inside the door, you wouldn't fail to notice. Drinks were relatively expensive, but it was a fun place with a great atmosphere – even in spite of some of the customers and one of the owners smoking INSIDE the bar (in one of the back rooms), which is illegal in Italy. Betty Blue appeared to be a "dropping in" place before heading on for a night out elsewhere, even for many of the LGBTQ people we saw coming and going. But if we'd realised earlier that it was a gay bar, and good fun, we'd have undoubtedly visited again.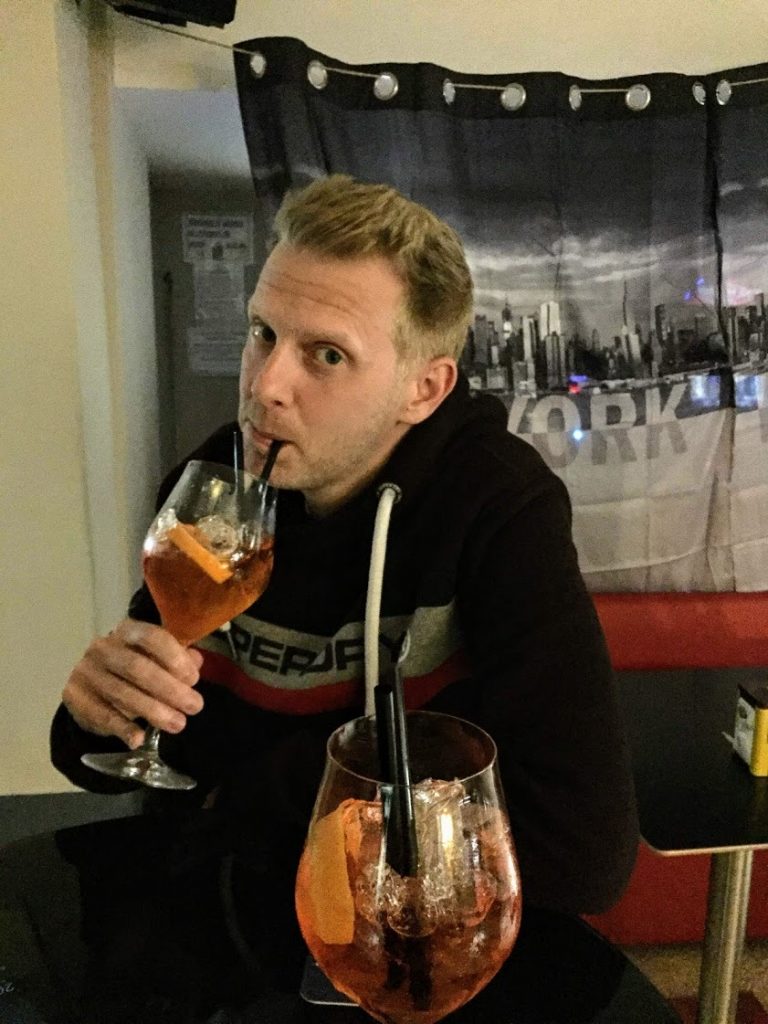 Gay culture in Italy seems to be quite different to that in the UK, without the need to make a full-on "gay night of it". Or maybe that was just the town(s) we visited. Lucca came across as a romantic, "couples place" and it was encouraging to see LGBTQ couples embracing it in exactly the same ways as non-LGBTQ people.
Even though it only seems to have a handful of gay bars/clubs, the town of Viareggio, slightly further down the coast, is seen as the gay capital of Tuscany (at least in the summer). That appears to move to Lucca during the winter and spring.
Weather
I took too many pairs of shorts and flip-flops.
The Tuscany I'd imagined hadn't included getting so regularly soaked in rainstorms that I'd end up having to dry some of my clothes with a hairdryer when I got back! But that's how it turned out, to an extent…
There were a few nice, sunny days here and there but the rain, when it started, was almost relentless for entire days. The mornings would often start off ok, but far too often the dark clouds came rolling in and we ended up re-wearing the few warm clothes we'd brought.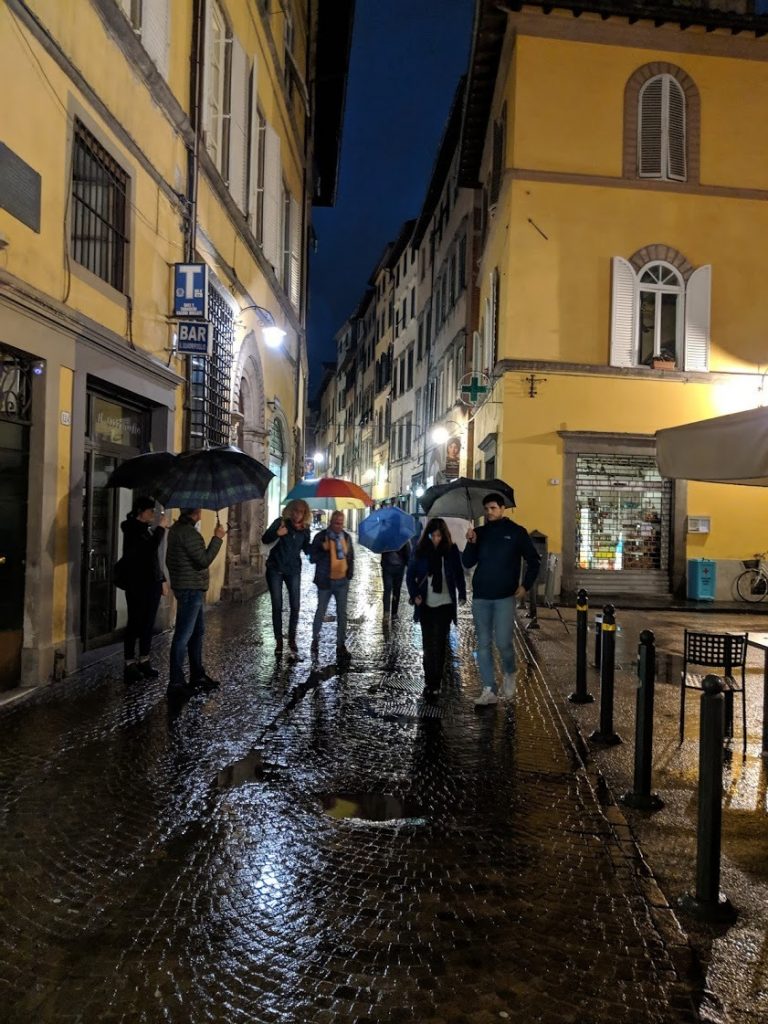 Even the Italians were perplexed… they rarely experience weather this bad at this time of year. Great!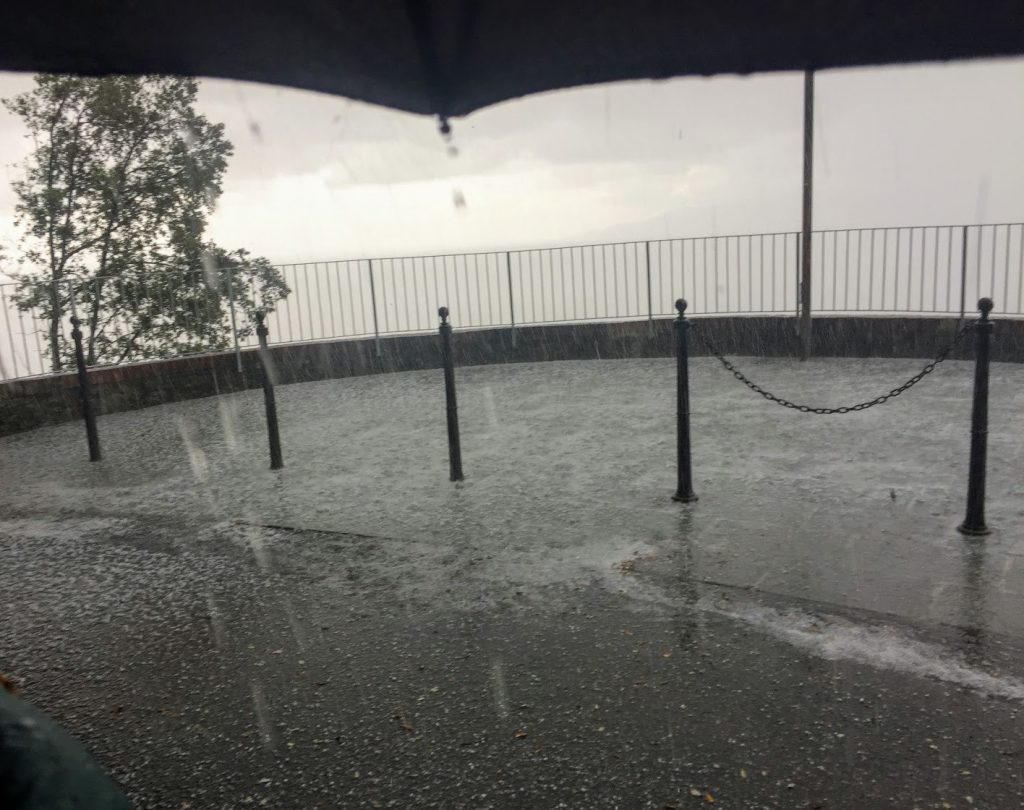 Friends and birthdays
A couple of days after we arrived in Lucca our friend Claire came to stay with us for a bit. We'd reached a point, missing the kids, post-tiredness and mid-rainstorms, that it was a lovely relief to see a new and excited friendly face. And ironically, she also brought some much-needed British sunshine with her!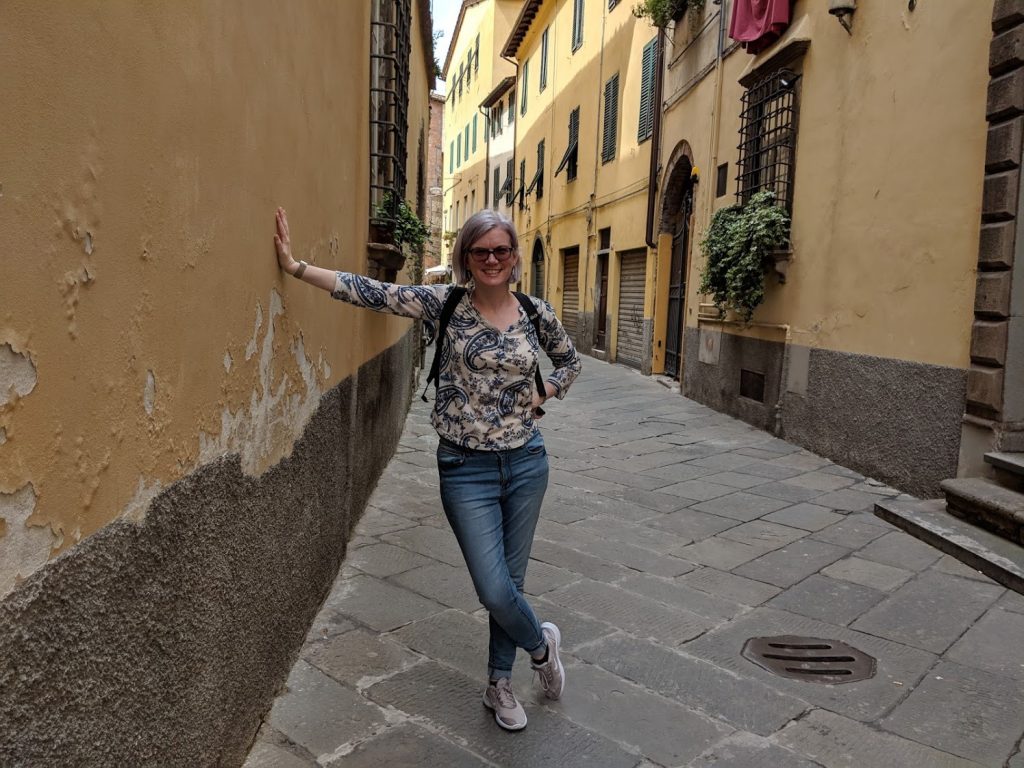 Claire had an easy flight to Pisa Airport, and then a simple train ride to get to Lucca. To see someone we know so well in such a different context is always strange. This feeling was heightened by being in this "random place" where we'd chosen to stay, mid-way through our month of travels. Simultaneously wonderful and quite surreal.
We met Claire outside Lucca train station in the warmth of the first morning sun we'd experienced here. And we had the pleasure of showing her around our new 'hood in its best light. Catching up over her first inevitable pizza and Tuscan wine in Lucca's Piazza dell'Anfiteatro, followed by a slightly inebriated wander around the city's narrow cobbled streets, felt like a real "moment".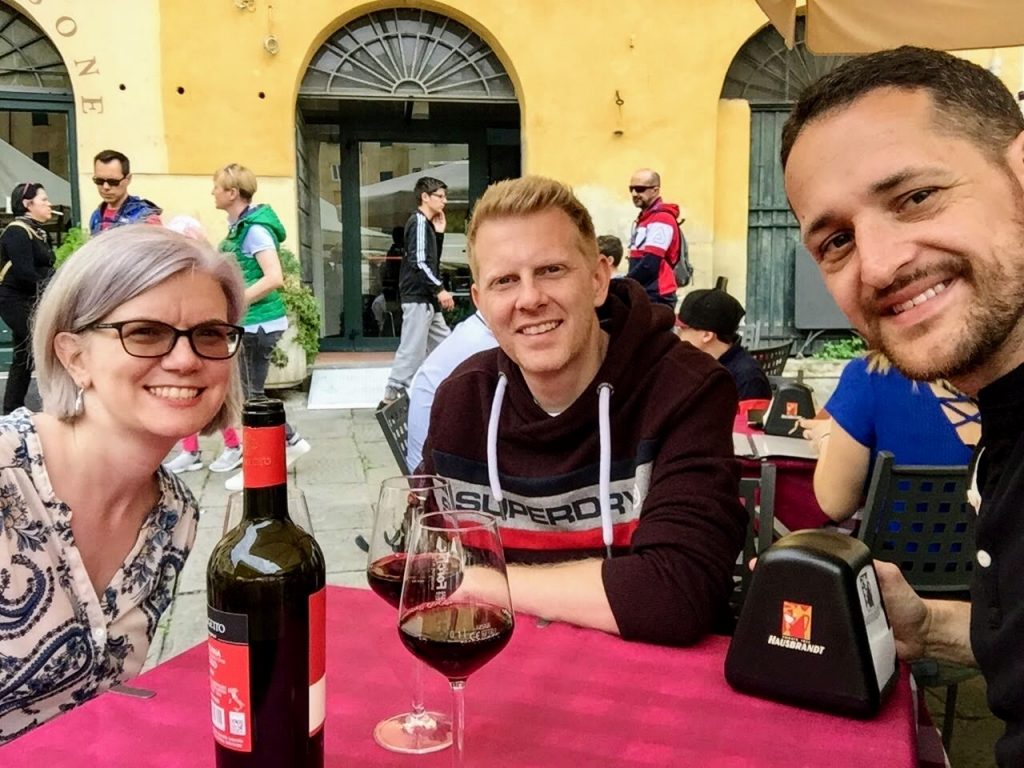 Paul likes to be away on or around his birthday each year and it was a great experience to have Claire over to celebrate with us on his big day in Lucca. Wanting to do something memorable, we jumped on the train to Pisa to get our first ever glimpse of the awe-inspiring Leaning Tower. Then caught another train for the 15 minute journey to Viareggio for lunch and, believe it or not, chocolate pie on the beach(!)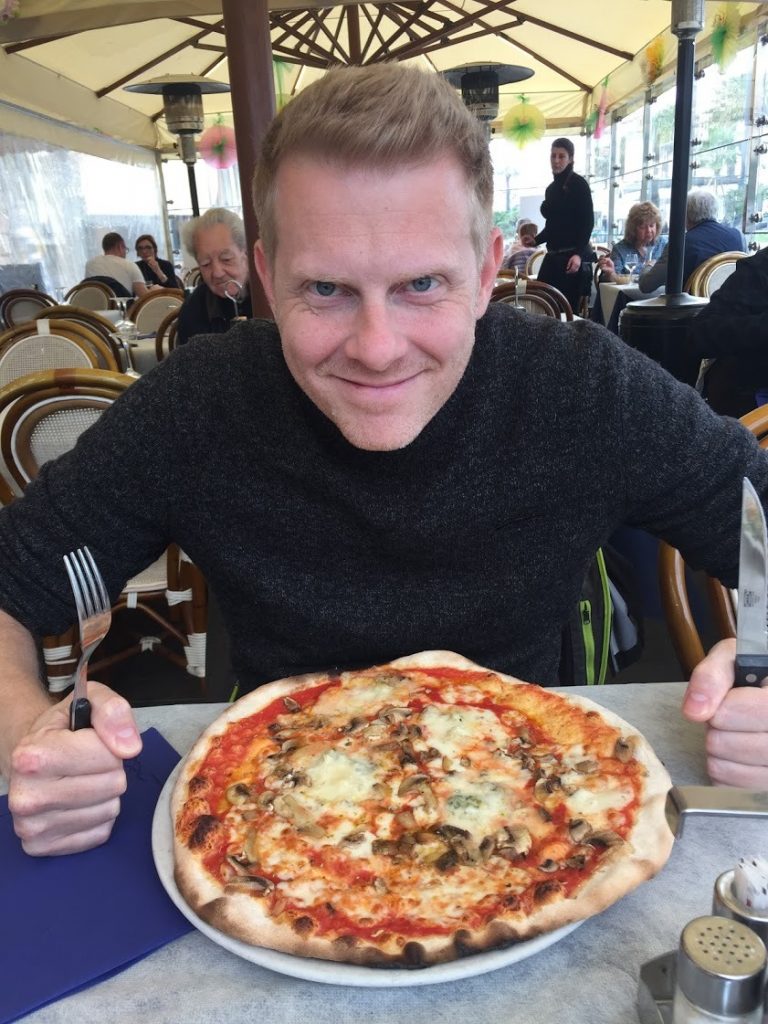 The day was rounded off with Claire's thoughtful birthday gift of a fab Puccini-inspired concert in one of Lucca's little churches followed by the perfect typical Italian dinner in a restaurant close by.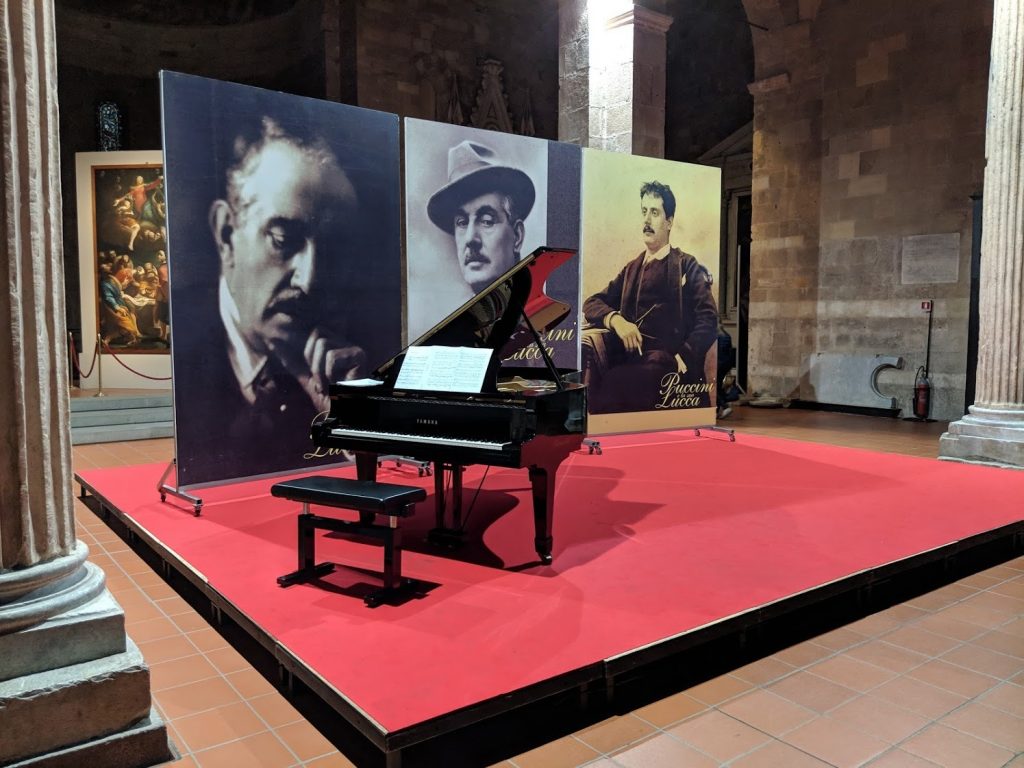 Leaning Tower of Pisa
It's best to book tickets in advance if you want to climb the Leaning Tower. They cost €18 and will also grant you entrance to the cathedral (which is free to enter but needs a ticket). Due to limited space in the tower, tickets are timed to every half-hour, so there's a chance that you may end up waiting for some time.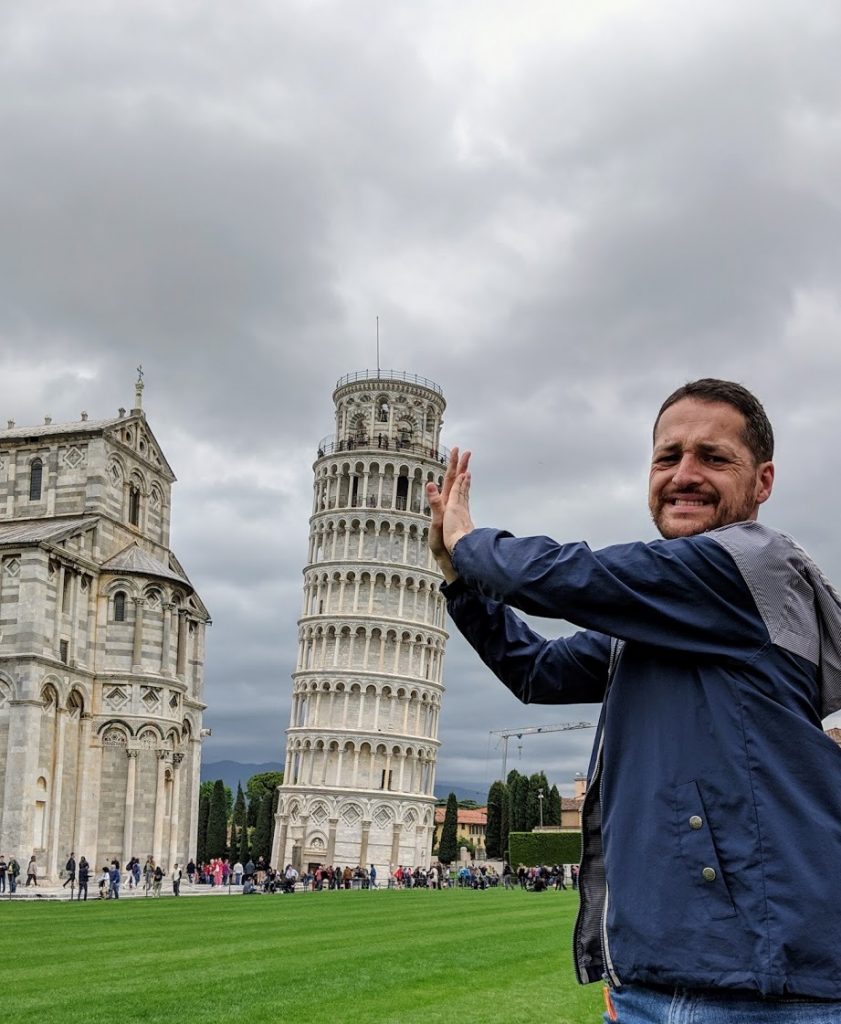 Pisa doesn't have a great skyline so there's not so much to see from the top of the tower; the pleasure clearly comes from saying you've done it. We felt that just seeing the tower was enough – and the queue was long, so without pre-booked tickets it would've meant waiting around for hours.
There are other things to see and ticket price options in the Square of Miracles. A recommendation would be to buy a €5 ticket for the Baptistery (which will also get you into the cathedral) and to listen to the unforgettable chant inside which happens every 20 minutes or so. Or for €7 you can go into the Baptistery as well as the Camposanto cemetery.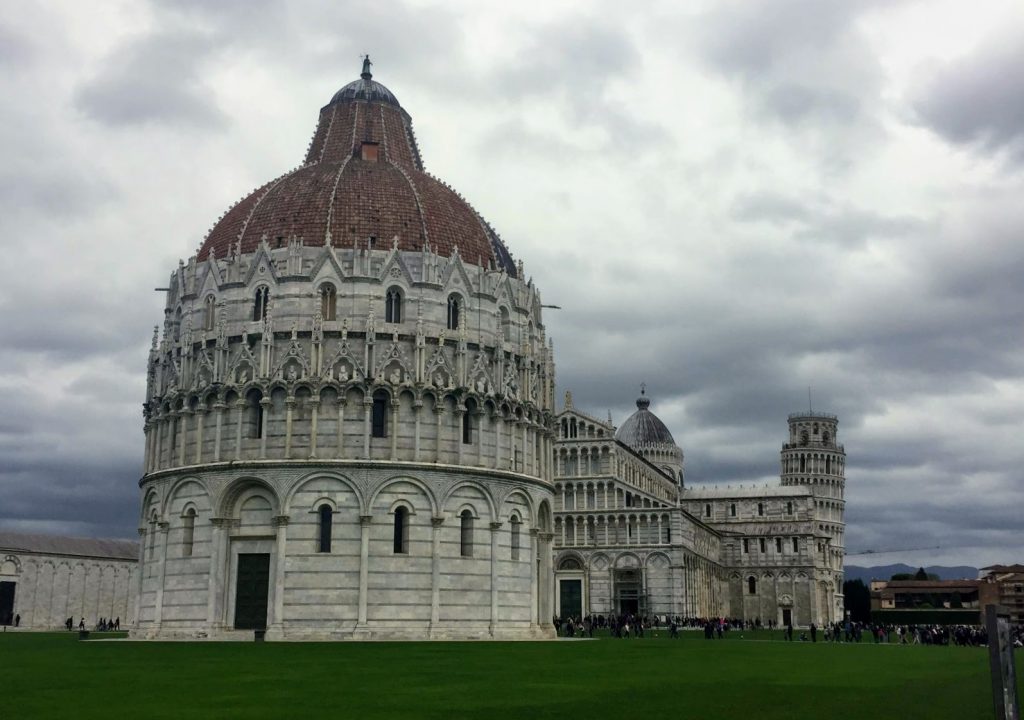 Florence
It's the world-renowned capital of Tuscany and chances are that many visitors to Lucca will actually be staying in or near the city and only venturing to Lucca on day trips from there. But, being an easy train ride away, Florence is unmissable.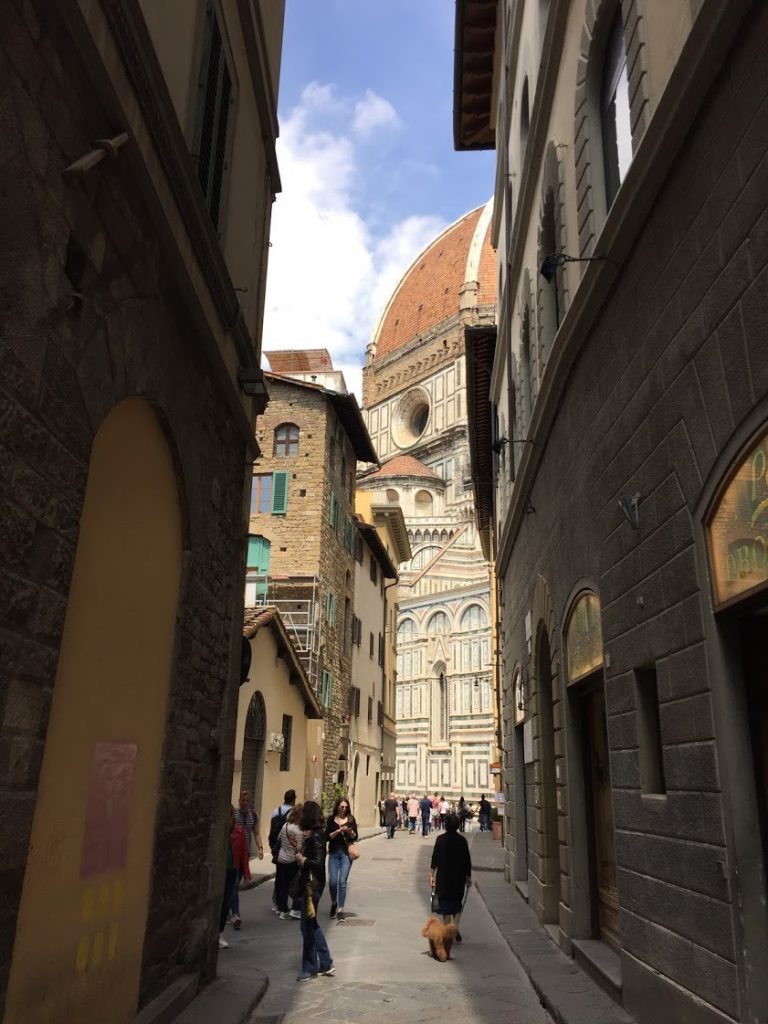 If you're doing it the other way around, or your time in Florence is limited, check out my A Day Trip to Florence post for some great things to see and do.
I still haven't found what I'm Lucc-ing for
Was it what we wanted? Not exactly – we wanted smaller, quainter, and more typically Italian: a place where we could really relax and live like Italians for a little while.
That didn't detract from the fact that it's still a wonderful place. Definitely worthy of a visit if you're in Tuscany, and also worthy of a stay if you want something close to loads of major attractions and cute little towns.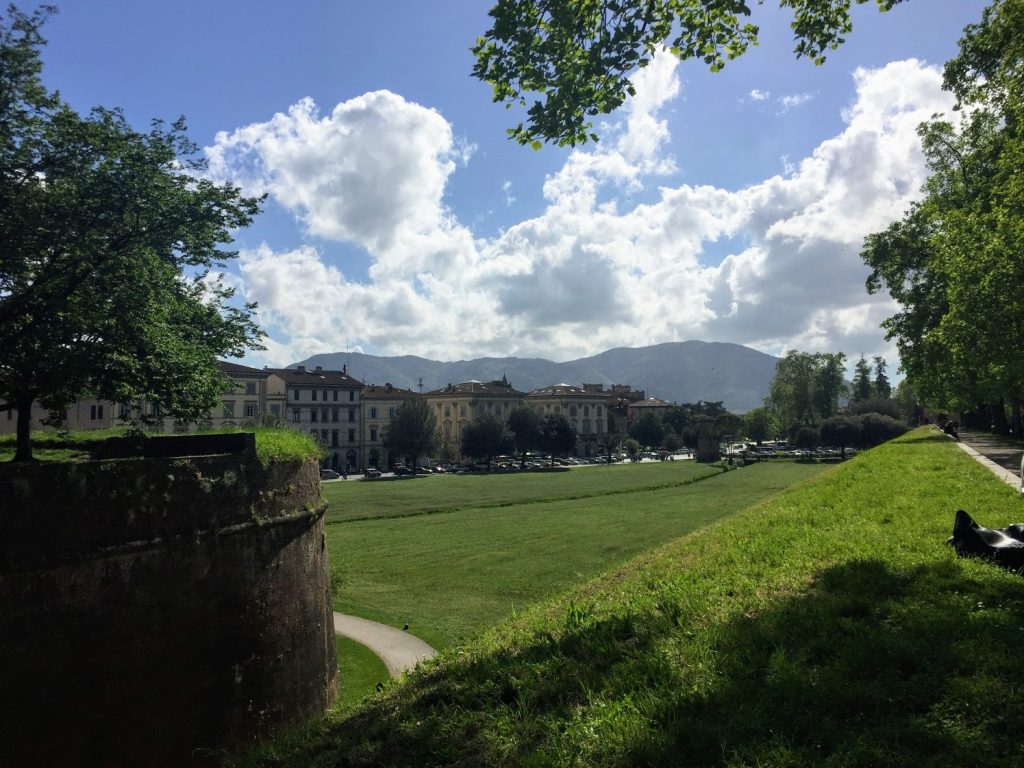 This part of Italy is lush and green and mountainous. The transport links and roads are great for getting out and about. And there's enough going on in Lucca to keep you occupied. For a day it's wonderful, for a week it's great, but for two weeks you just might begin to long for something less pristine and more authentic.