I recently spent two relaxing weeks in the beautiful Tuscan town of Lucca. Here are my top recommendations for things to do in the city.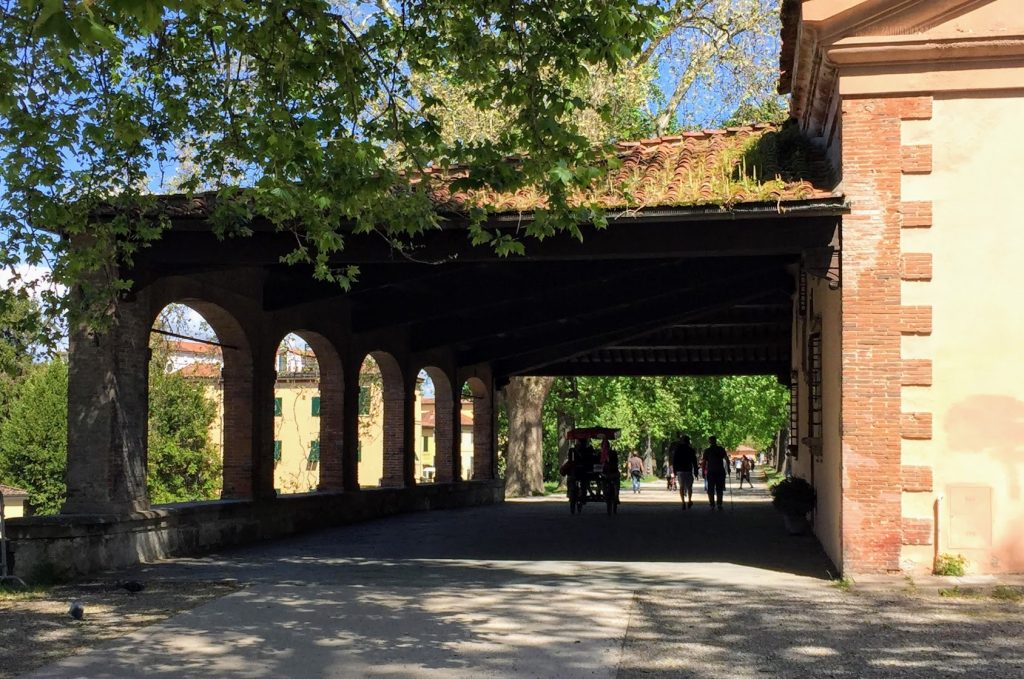 Walk (or cycle) the wall
It's just over 4km long and twelve metres high. A green space with panoramic views, it forms a perfect ring around the ancient city. It's a fabulous place to go for a romantic stroll along the centuries-old tree-lined paths. And it makes an exhilarating cycle – there are plenty of bike hire shops in Lucca, enabling you to join the hordes of others doing just that. There are loads of good stopping places where you can pause to people-watch.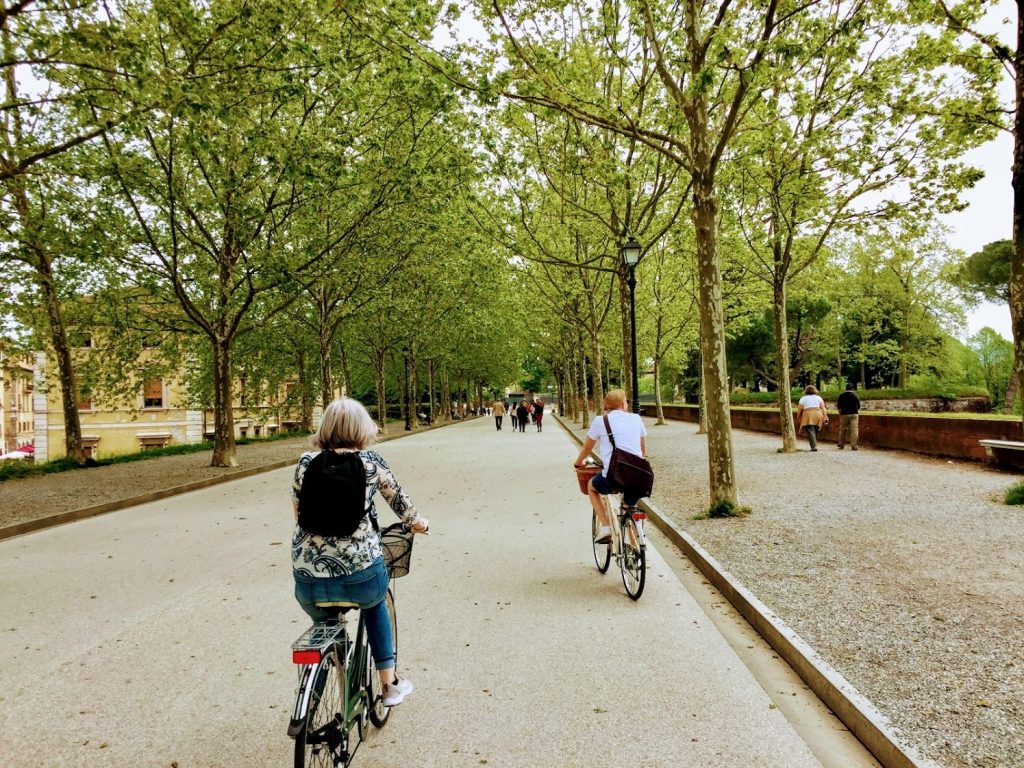 One of my favourite things to do was to take lunch, a bottle of Birra Moretti and a book up to the grassy edges of the wall and relax in the sunshine.
Visit the Piazza Anfiteatro
A beautiful oval piazza inside the city wall, named after the Roman amphitheatre that was previously here. Looking up, you can spot remnants of the original structure on the walls of the piazza's medieval houses.
There are plenty of cafés and restaurants circling the piazza, with a bustling flower market in the centre on certain weekdays.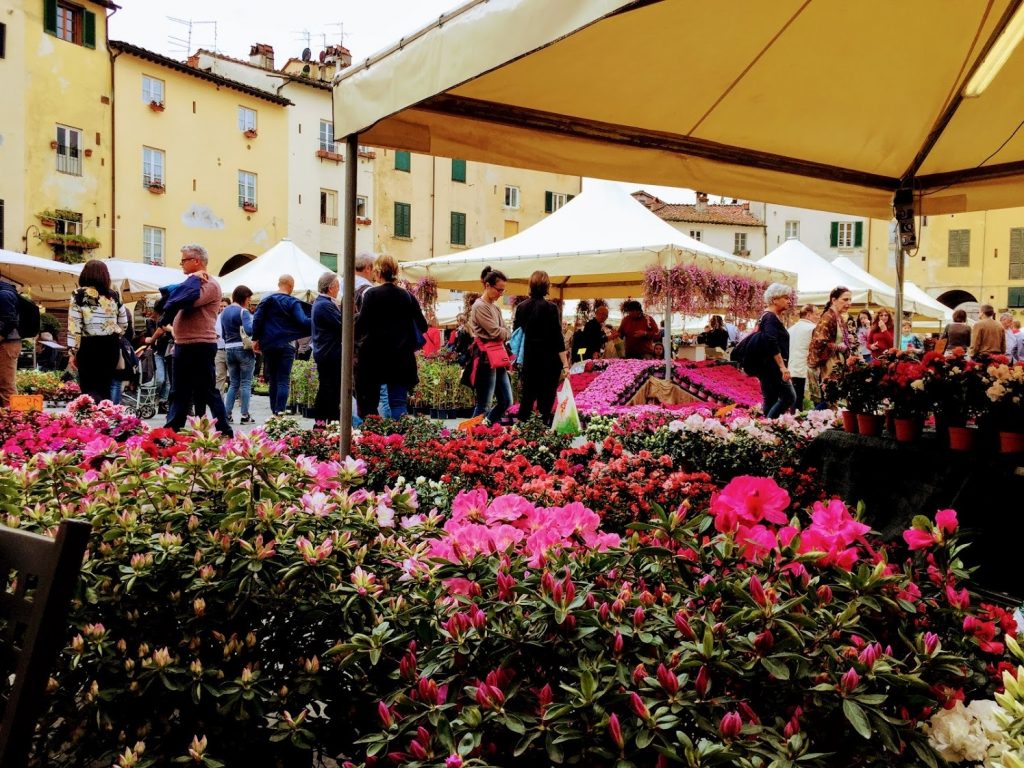 No trip to Lucca would be complete without coming to see this place, even if only to soak up some of the atmosphere. Look out for cafés offering an "Apérol Spritz and lunch" deal.
See the Puccini concert in the Church of San Giovanni
Visitors to Lucca won't escape the fact that this was Puccini's birthplace – his image is all over town and in all the gift shops. In fact it's a very musical city with its own summer festival, attracting some of the biggest names in music who perform here every year.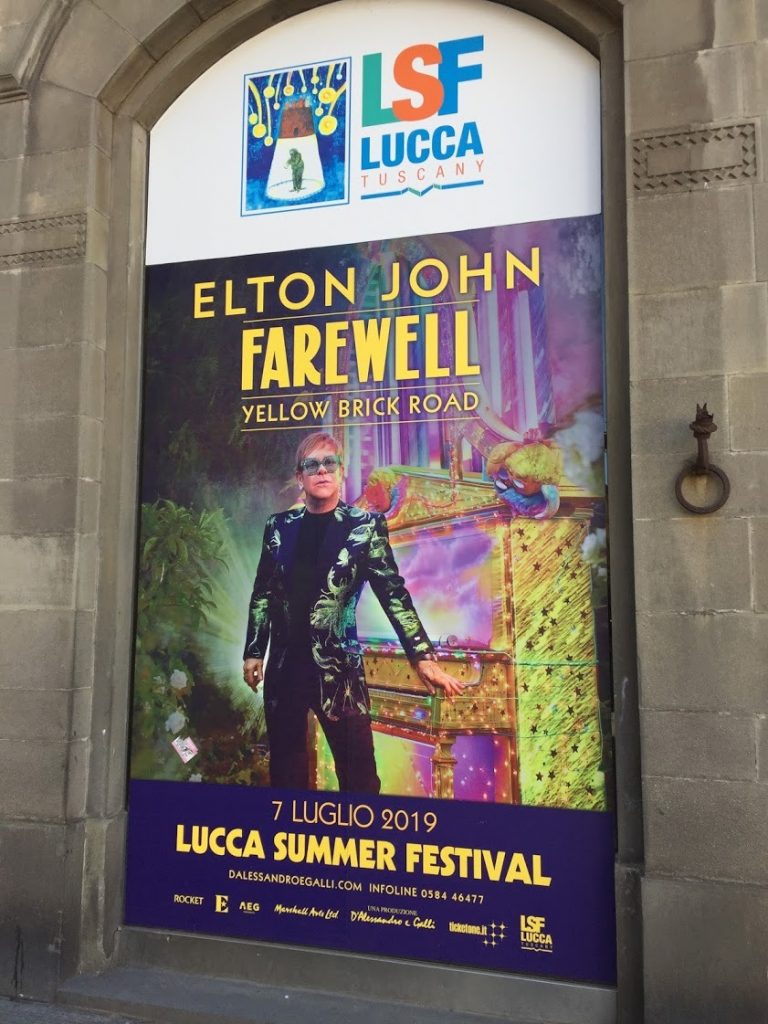 In celebration of Puccini's life and work, between April and the end of October each year there's a nightly concert in one of Lucca's churches. It's as simple as a tenor, a soprano and a piano, but something about the setting and the acoustics makes it really special, even for people who aren't fans of opera. The concerts and singers change every night and, at 75 minutes, they don't last too long either; meaning you have time to go and get dinner afterwards.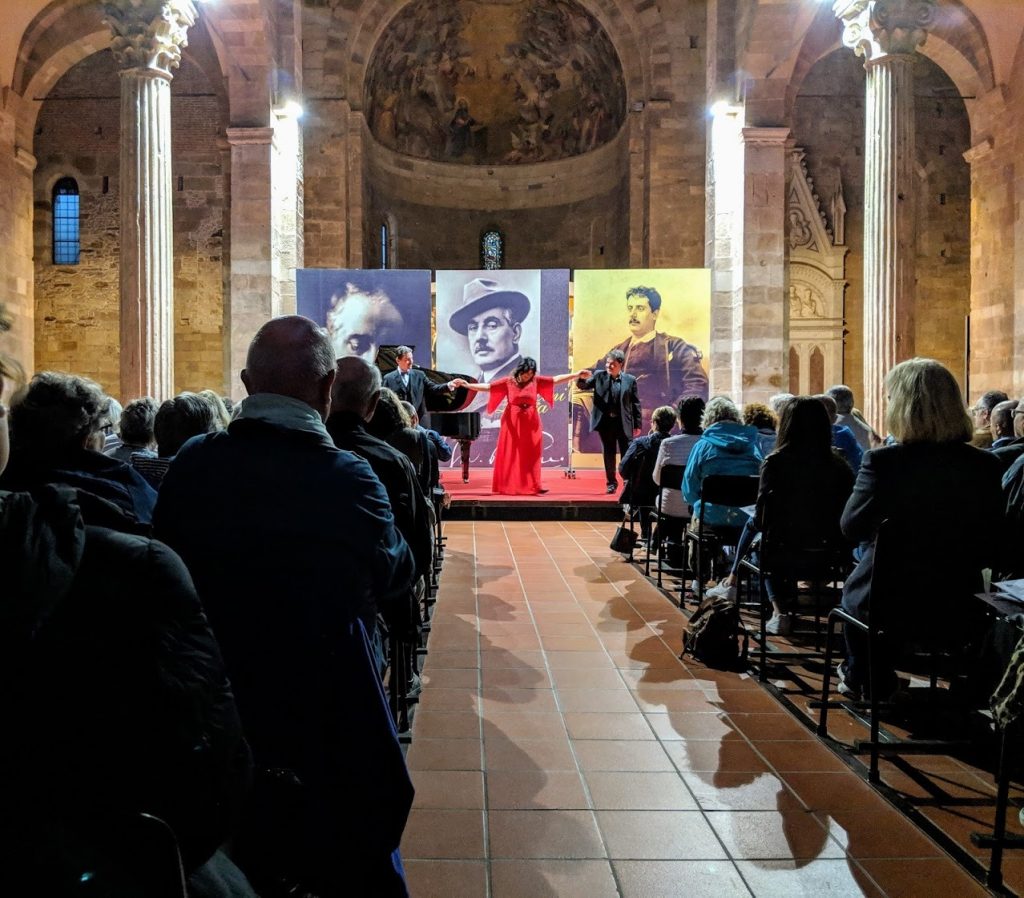 On the night we were there, after singing pieces from Tosca, La Boheme and Madama Butterfly, the performers went for a crowd-pleasing rendition of O Sole Mio (Just One Cornetto to those who aren't sure what that is), finishing the performance off superbly. I'm not an opera fan at all and was glad this didn't go on for too long, but I really enjoyed it as something different, memorable and affordable.
Prices – tickets can be bought online or via the church box office in advance up until 6pm on the day of the performance. Prices are €25, or €20 for children under 10 or students under 23, and you get a free programme on the night. We bought our tickets at the box office for the next day's performance and for some reason were only charged €20 each. Performances are 7.15pm to 8.30pm.
Climb a tower (or two)
Lucca is dotted with quite a few towers thanks to all the wealthy families who built them as status symbols. Like all the best city towers, you can climb to the top for panoramic views of the rooftops, city walls, countryside, and in this case, the Apuan Alps beyond.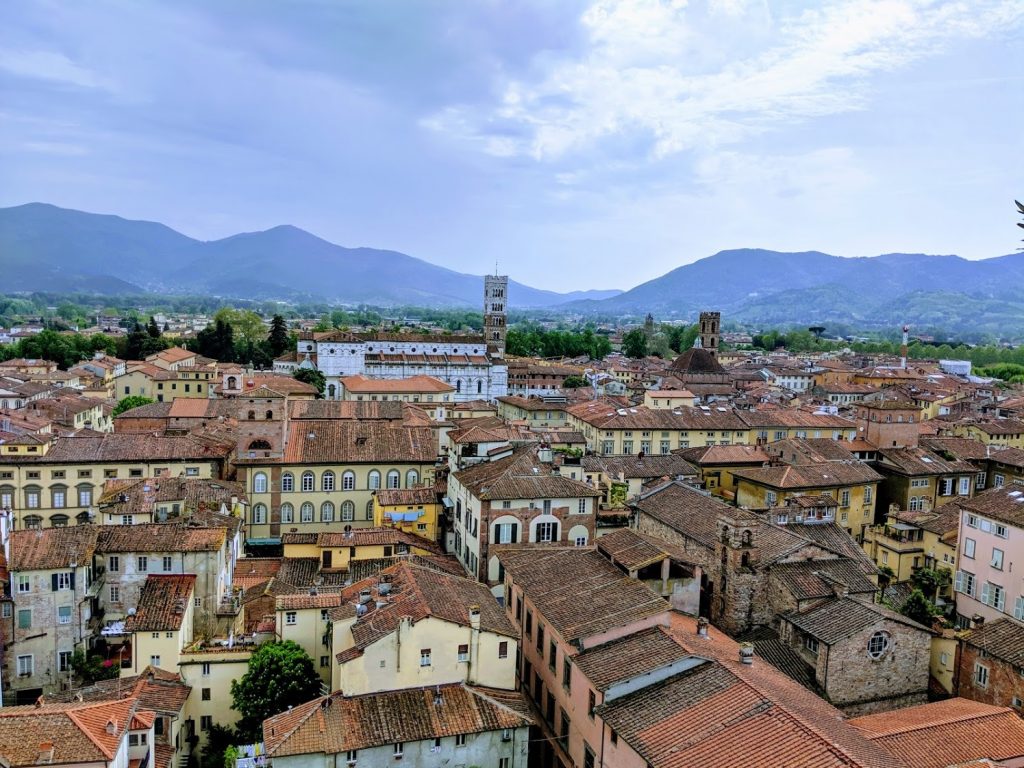 The Guinigi Tower is one of the few remaining and is the most visited – and perhaps the strangest. 45 metres high and 232 steps to the top, it was built in the 1300s. But the most remarkable thing of all is the sight of the tall trees growing on it. The roof originally served as a garden to the kitchen which was on the floor below.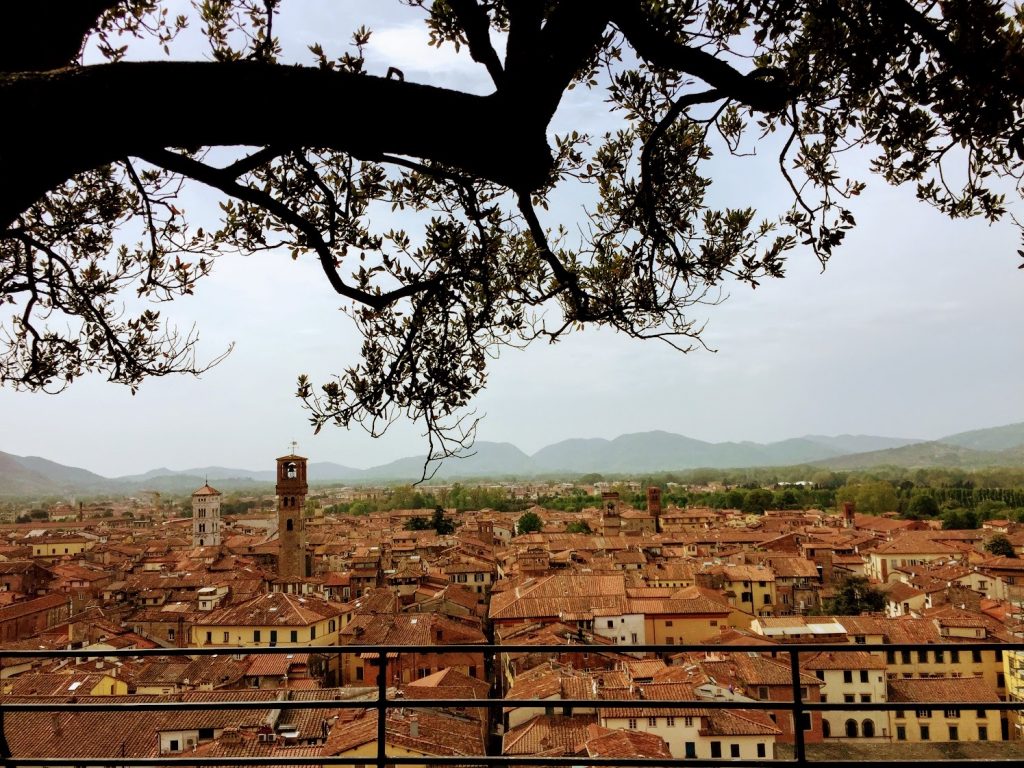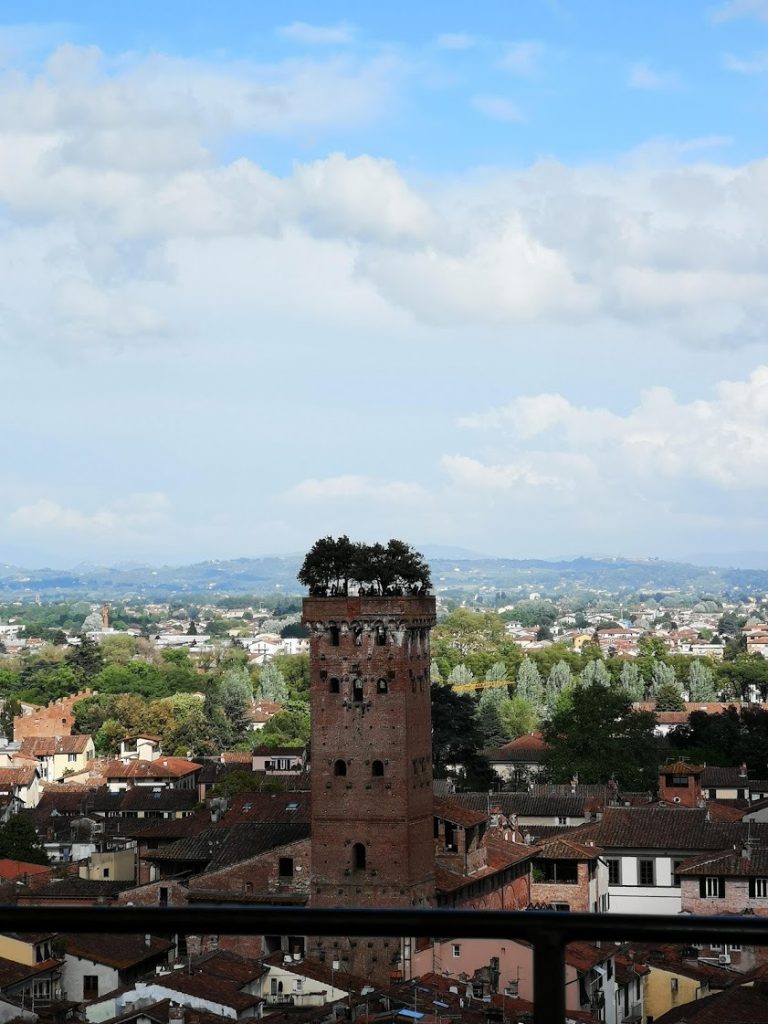 It felt somehow more remarkable seeing the trees poking out of the top of the tower from on the ground than being on the roof with them, but it was still a fun thing to do, with some lovely views.
The Delle Ore Tower is a clock tower with enormous bells at the top. It's the tallest tower in Lucca, built in 1390.
I don't know if we were lucky or unlucky to be at the top when the bells started chiming, but it was well worth the climb and the price to do it.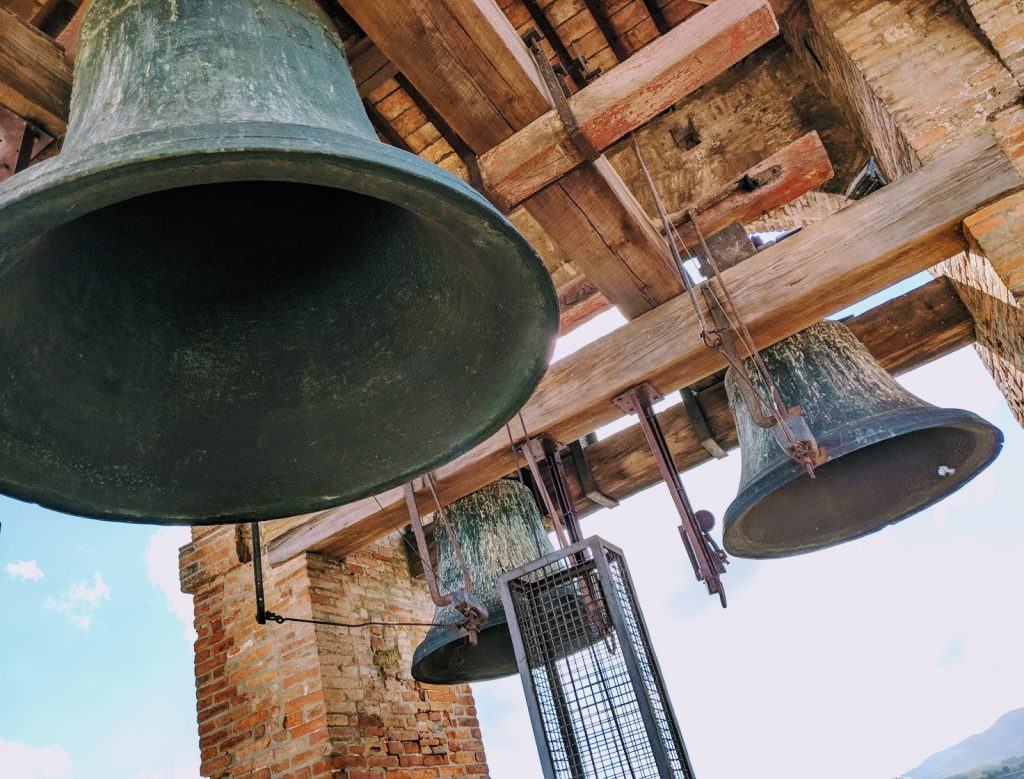 Prices – three options: you can pay to go in one or both towers, or both and Lucca's botanical gardens. Tickets last for exactly two days from the date and time of purchase. To do both towers cost us €6 each. It would've cost €9 each if we'd added on the botanical gardens as well, but we'd already glimpsed them from the city wall and didn't feel like going in.
Note: There are continually people going up and down the tower steps at the same time, so expect lots of waiting to let people past. There's not much room at the top of the towers either so be prepared for some jostling to get a good view and photo.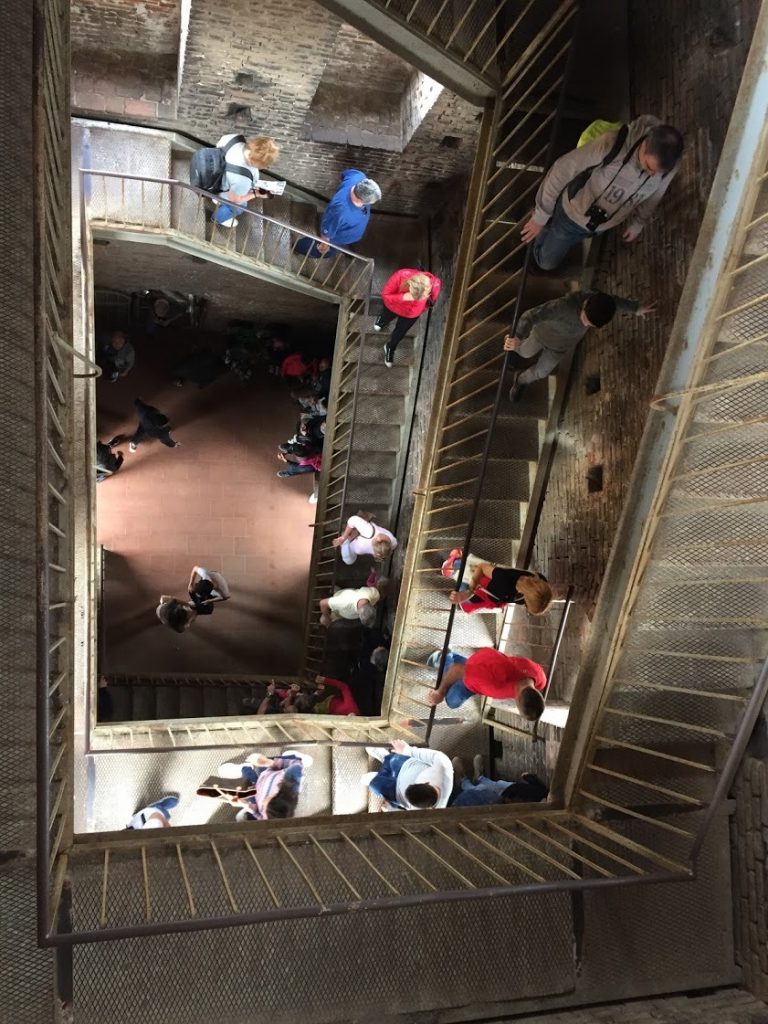 Get the train
Lucca is in a great location, close to Pisa and some really cute villages and seaside towns. Train journeys are cheap, making it really easy to get out and about.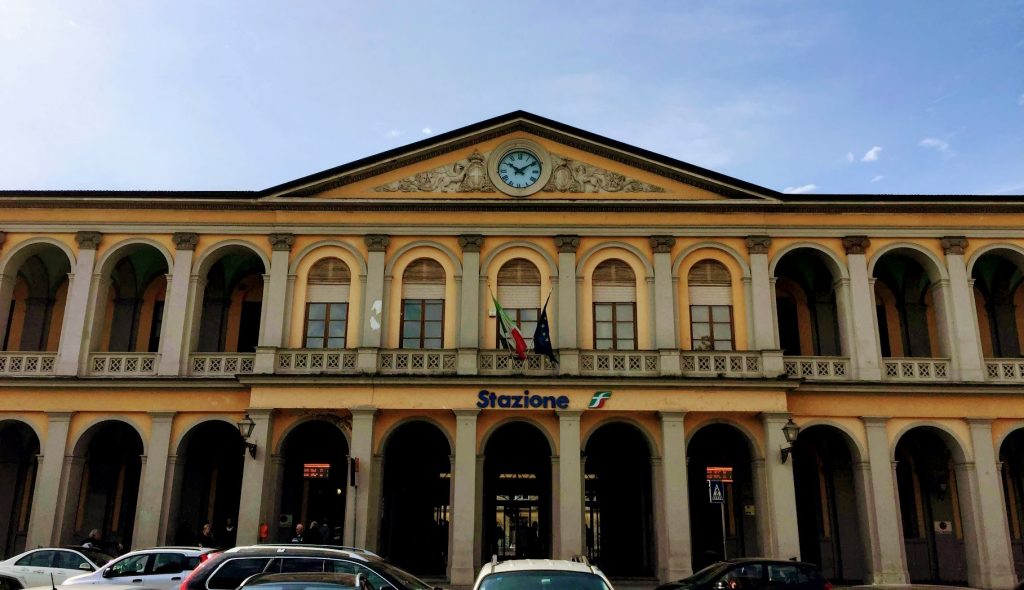 Aside from Pisa and Florence, check out
Viareggio – a nice seaside town with a fab beach (note: you have to pay whichever restaurant owns the spot of beach you want to sit on)
Montecatini Terme, a spa town where Puccini used to go to relax. There's also a funicular which will take you up the hillside to the tiny town of Montecatini Alto perched on the side of it (€7 for a return journey). There are some nice restaurants and fantastic views at the top.
Livorno is slightly further down the coast, but is worth the trip. A port city on the Ligurian Sea, it's where lots of cruise ships dock to let people off and is known for its canals and seafood.
La Spezia – further north, this town is considered the gateway to Cinque Terre but is also beautiful in its own right.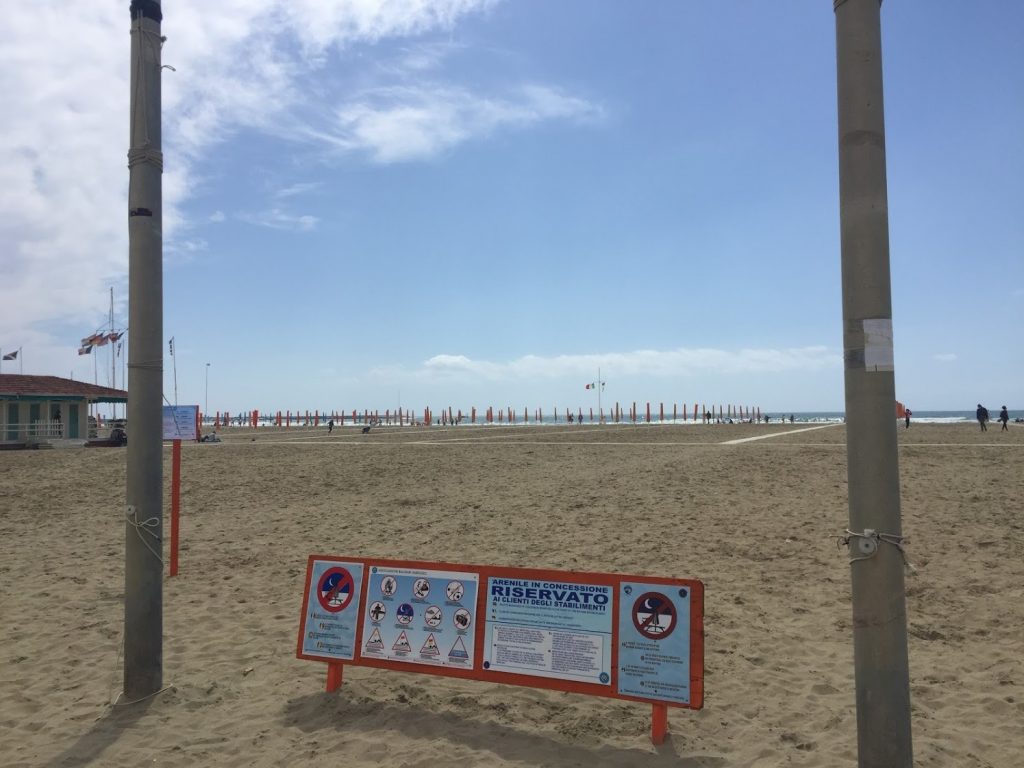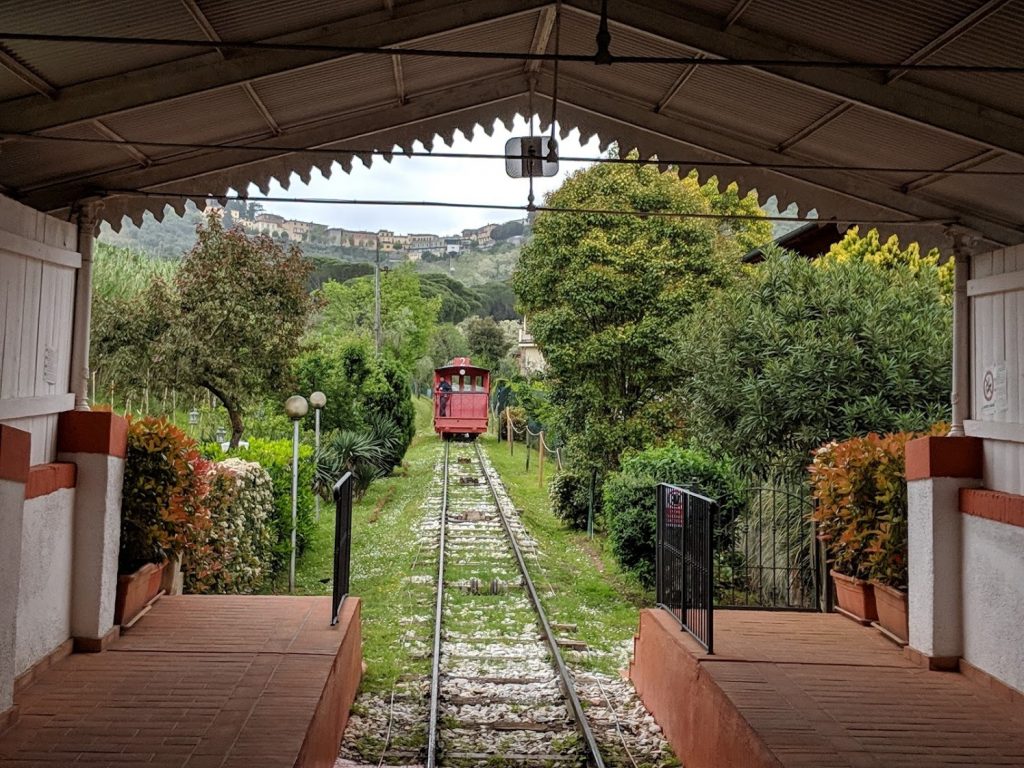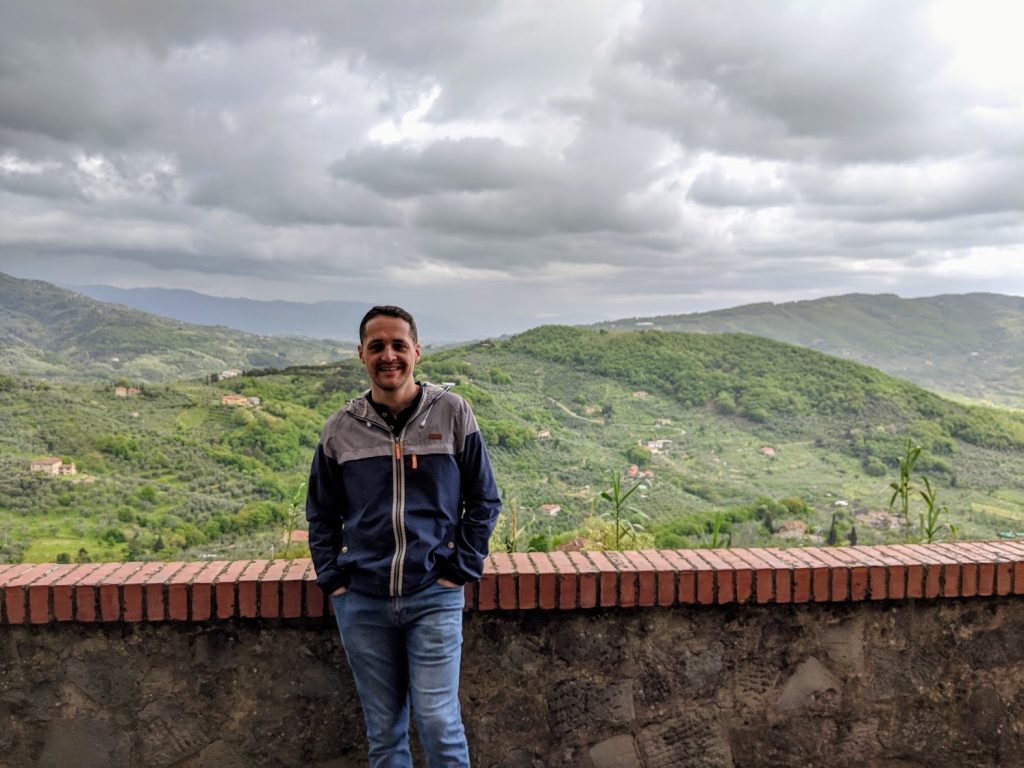 Hire a car
The lush green hills of Tuscany are breathtakingly beautiful and there's an abundance of little towns and villages nestled in amongst them. One of my favourite memories from my time here was hiring a small car for a couple of days and heading out to explore.
Driving in Tuscany is relatively easy, although Italian drivers seem to love speeding and will quite readily drive right up to your bumper if they want to get past. And take plenty of money – if you're using the motorway you have to pay whenever you exit it again: journeys aren't overly expensive, but we took a wrong turn at one point and had to drive for a long way to get back and then pay again!
It only cost us £20 a day to hire a car from Avis in Lucca and it was entirely hassle-free (unlike the car we hired in Naples). The office had closed when we came to return it so we just had to leave it in a free parking bay down the street and drop the keys in a lock-box at the office.
Try the food (and drink)
Ok, this one's a given. Who's not going to eat plenty of Italian pizza when they come to Italy? But Lucca is brimming with some great bars and restaurants, even outside the city walls.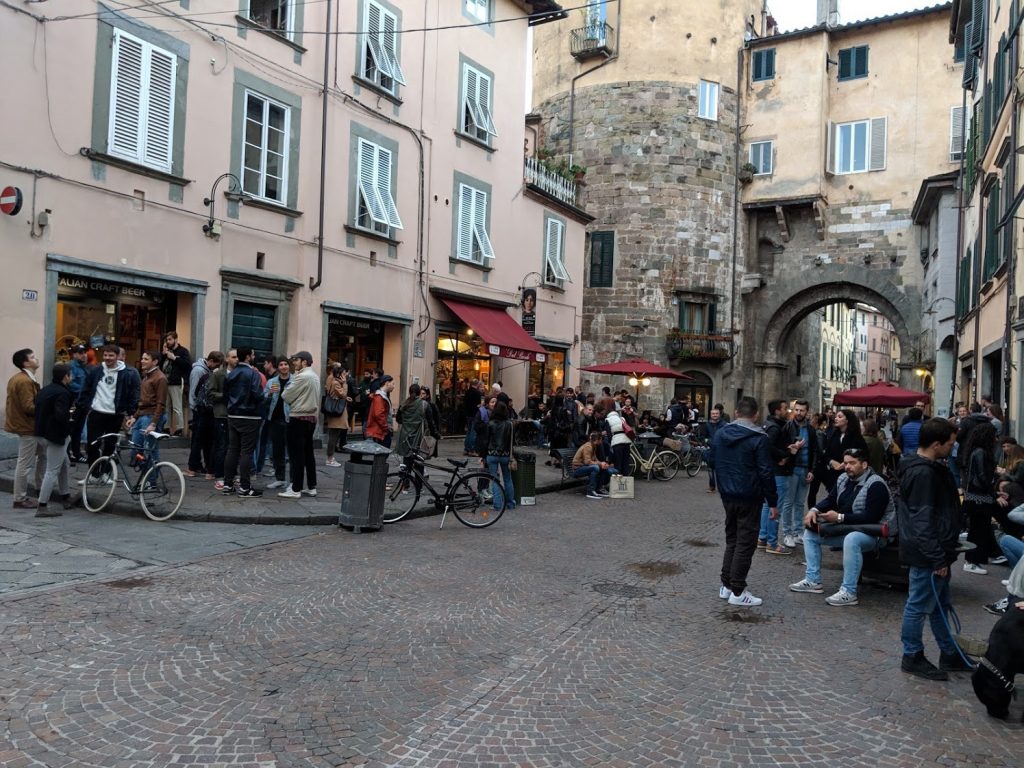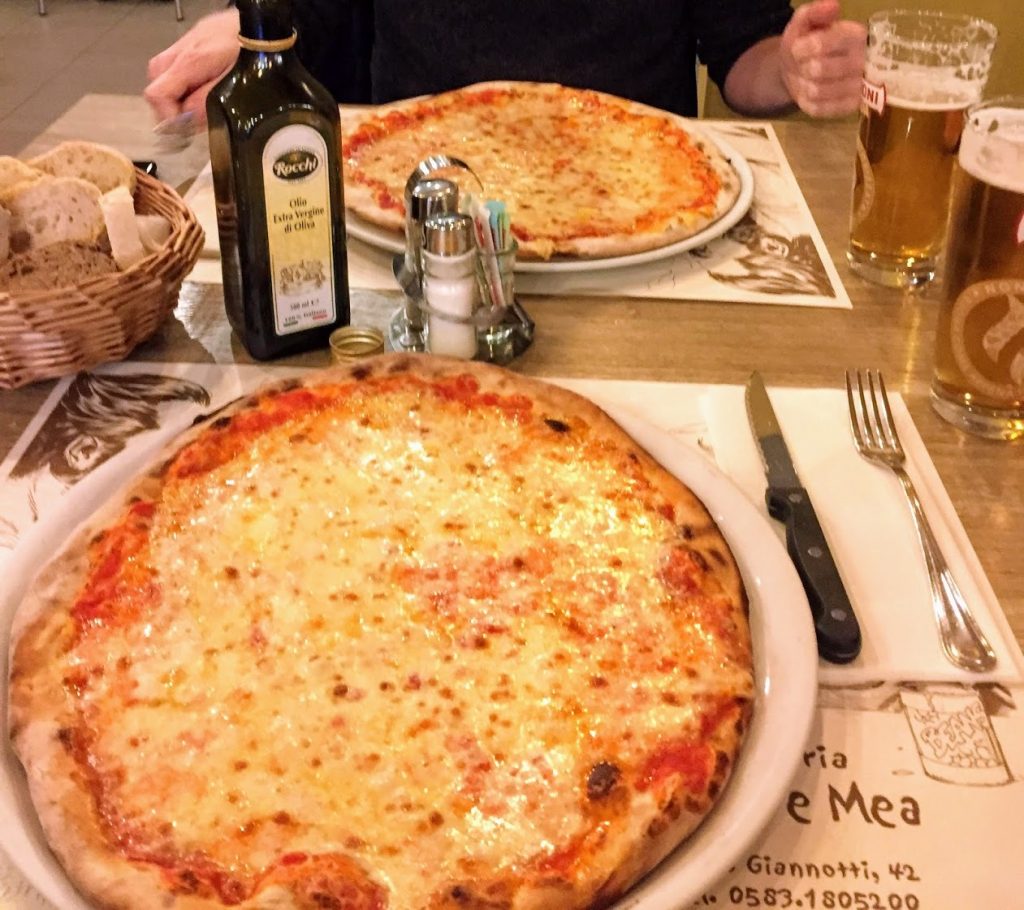 Italian food choices are seemingly endless – and there's even a very popular Japanese restaurant.
There are a few Lucca specialities, like tordelli Lucchesi (a regional stuffed pasta) and baccalà (dried and salted cod). And Lucca is also relatively unique (and often frowned upon) in Tuscany for serving its bread salted rather than the regionally accepted 'plain'.
Don't forget you're in Tuscany so you'll definitely want to try the wine. Even the cheap and house wines were generally better than I'm used to in the UK. We bought an enormous bottle of red wine in one of Lucca's little delis for €6.50 – and it took us nearly the entire fortnight to get through it at our apartment (and it was very nice!)