One of my favourite things is dreaming of future travels and adventures in far-flung places. Unable to go anywhere special during lockdown (the supermarket doesn't count!), those dreams have only got bigger by the day.
As pretentious as it sounds, I love to surround myself with a few nice things to remind me of previous travels – as well as to enhance that small joy of looking forward to going away again.
For me, one of those joys is this lovely Coffees of the World set from Whittard – a gift from my sister.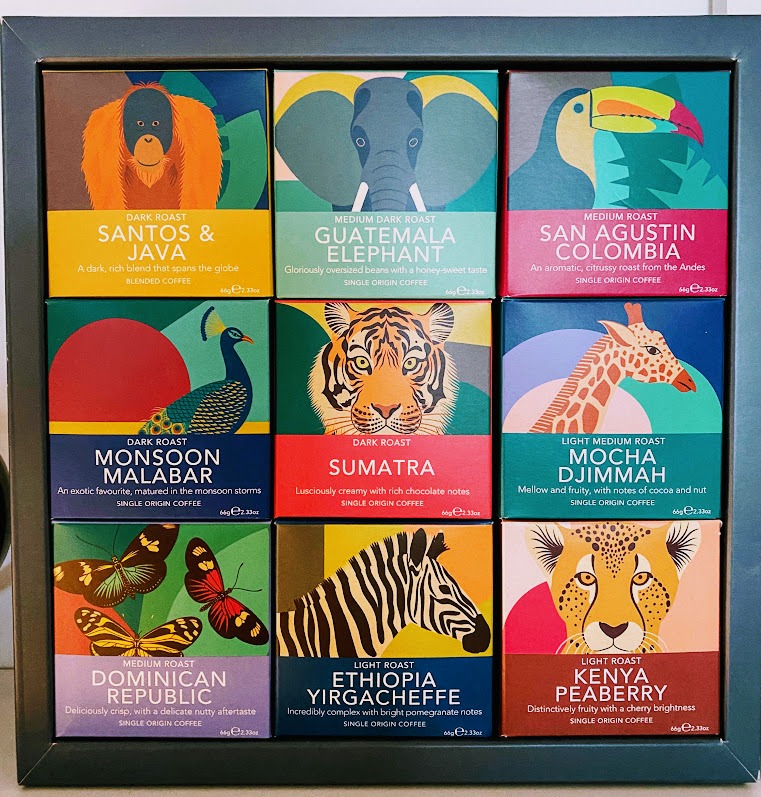 It's nine attractive individual boxes of ground coffee from destinations all over the world. The images really evoke the exotic, travel feeling that I love. And it's beautifully designed and surprisingly tactile too.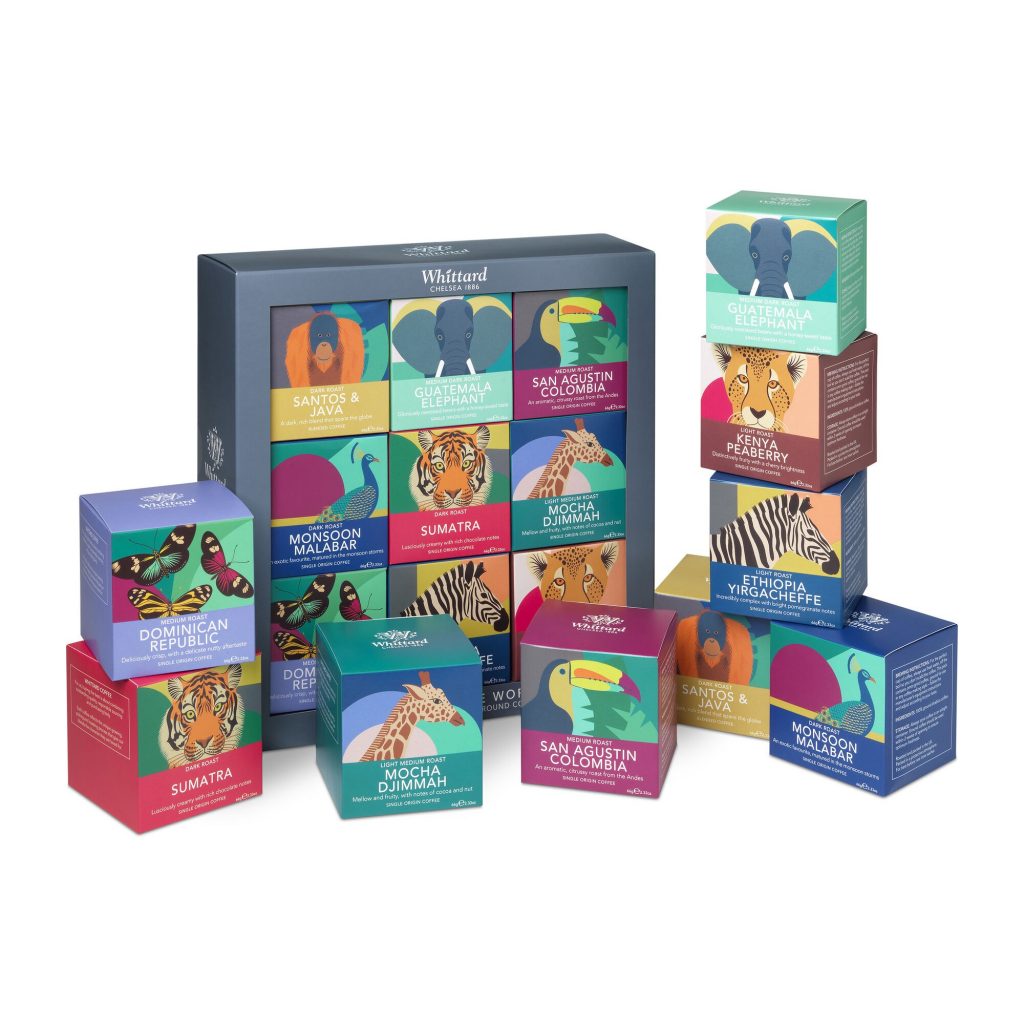 For coffee-lovers, the coffees are all vastly different in flavour, from the "…fruity…cherry brightness" of Kenyan peaberry to the "…aromatic, citrussy roast…" from the San Agustin Colombian Andes, to the exotic 'Monsoon Malabar' – "matured in the monsoon storms."
It feels somehow indulgent to wake up in the morning and leisurely decide where I fancy going today, coffee-wise. I generally reserve Monsoon Malabar for the colder, more stormy days and the Santos and Java dark roast for the times when I want to treat myself. And it's interesting to note the subtle differences in the taste and texture of each one, mentally linking it to that country or region and drifting off there for as long as the coffee lasts.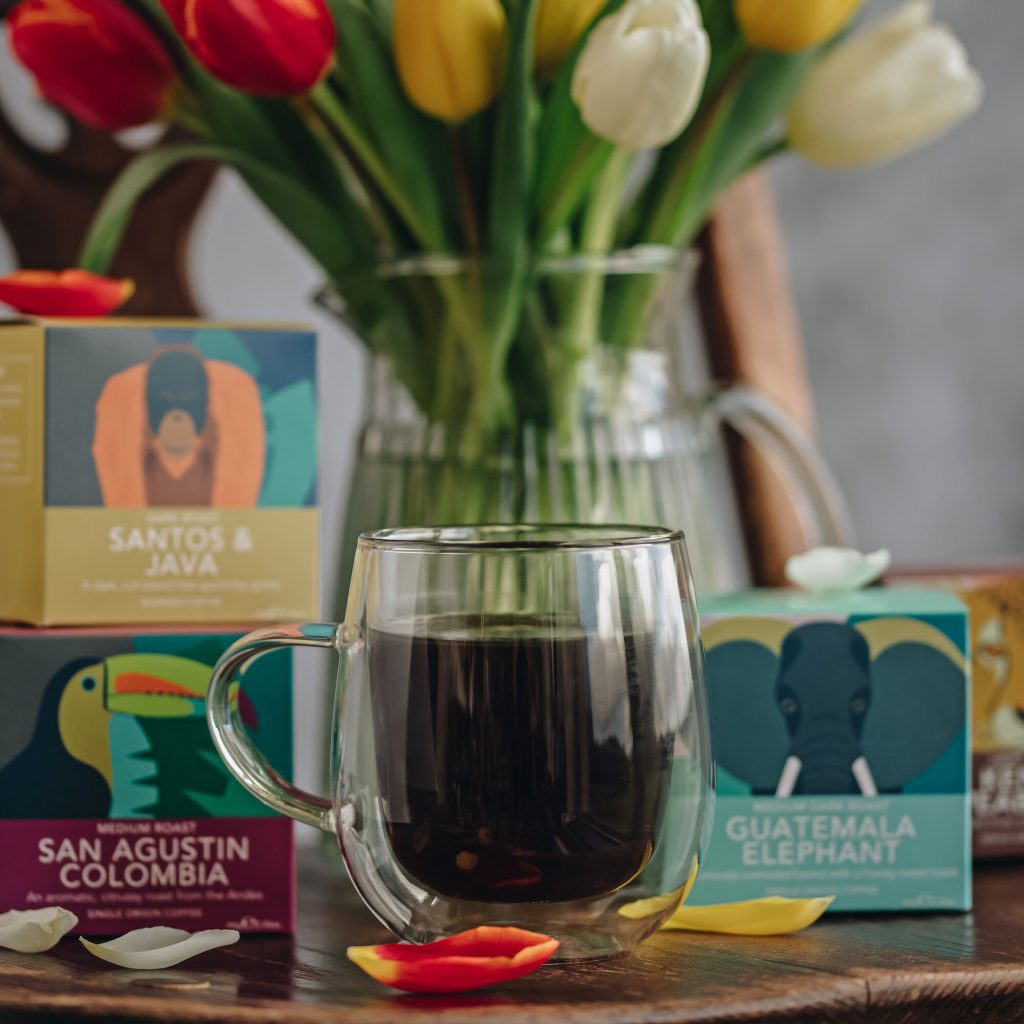 Priced at £25 on the Whittard website and in stores, it's relatively expensive for coffee and a bit of a considered purchase. But they do taste great, it's something that looks really nice on a kitchen shelf, and I think for the travel joy it sparks it's worth the money.
Note: From time to time Whittard do put this box set in their sale at £20 so it's worth keeping an eye on it if you're interested.