Did you know that Bordeaux is France's sixth-largest city? It's also the world's largest urban UNESCO World Heritage Site.
Situated at the very heart of French wine culture, the city has a long and varied history, beautiful buildings, stunning old town and is a great place for a short trip or cultured weekend away.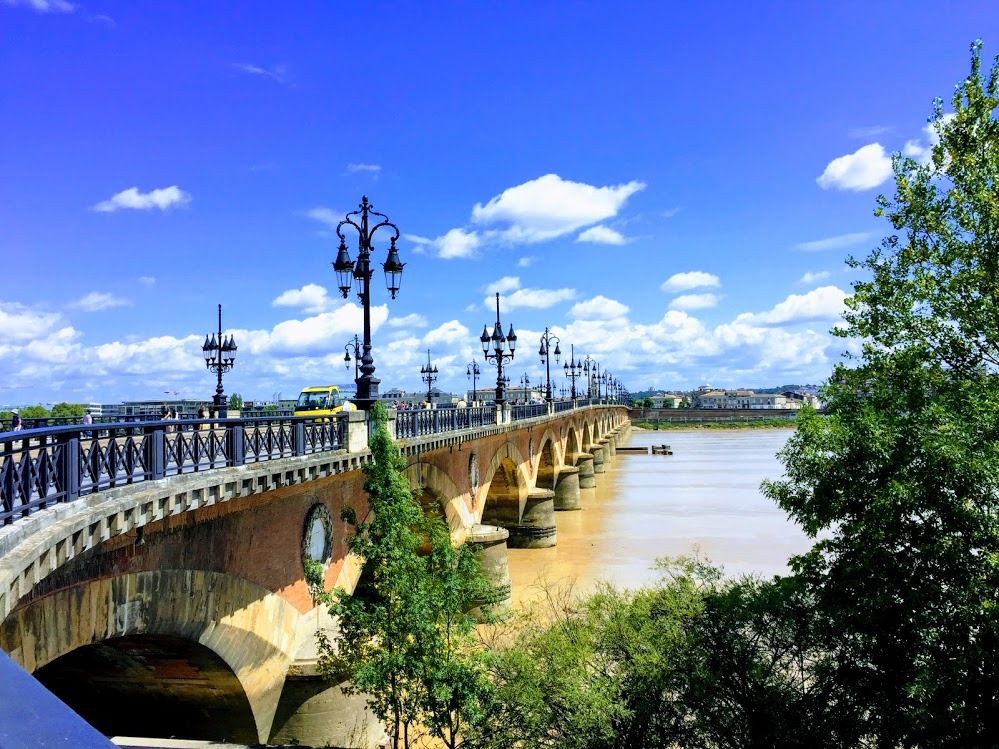 I spent 5 nights in Bordeaux at the height of summer and here are some of my top things to see and do.
1. Try some wine
I was actually quite surprised by the city's lack of visual references to its relationship with wine. Maybe I was missing something, or perhaps it's because the French aren't so commercially blatant but I was expecting and hoping for Bordeaux to be oozing with wine culture.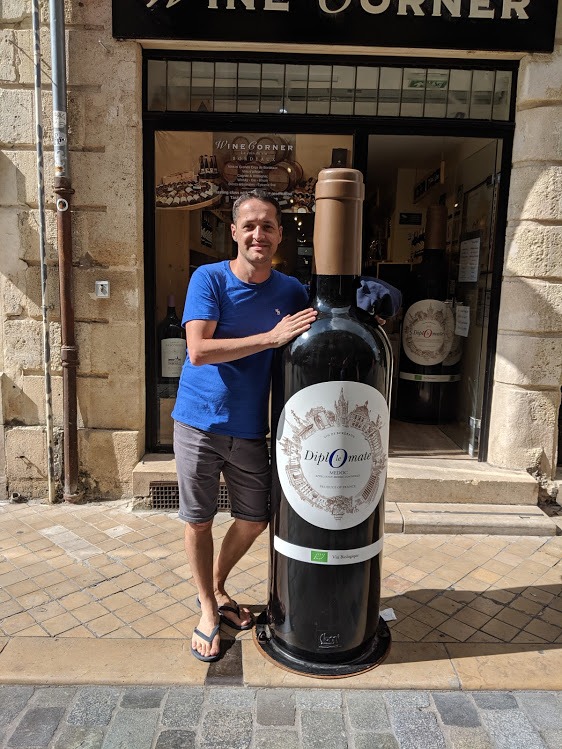 The regions surrounding the city contain countless world-famous wine estates and there are relentless vineyards full of some of the best grapes and wines anywhere in the world. But in the city itself you kind of have to go looking for it.
So I did.
…There are plenty of bars and supermarkets selling good wines for much cheaper prices than you'd find in the UK, although it still didn't feel as good value as the wines I've bought in Paris in the past. But it was a start.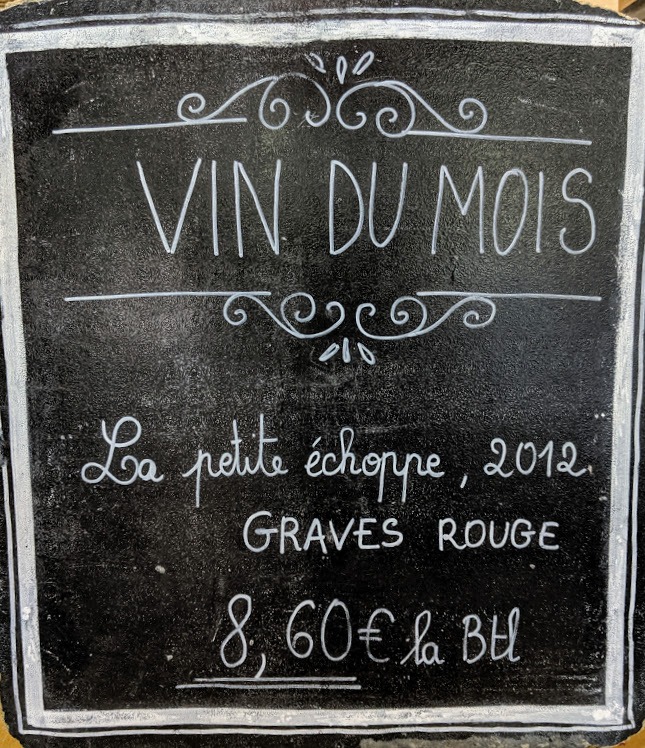 La Cité du Vin is a top Bordeaux tourist attraction. It's a modern museum, on the banks of the River Garonne, dedicated to every aspect of wine you can possibly imagine. Resembling a wine decanter from the outside, it's full of truly interesting sensory exhibits, with a free glass of wine (from a vast choice) for the adults at the end.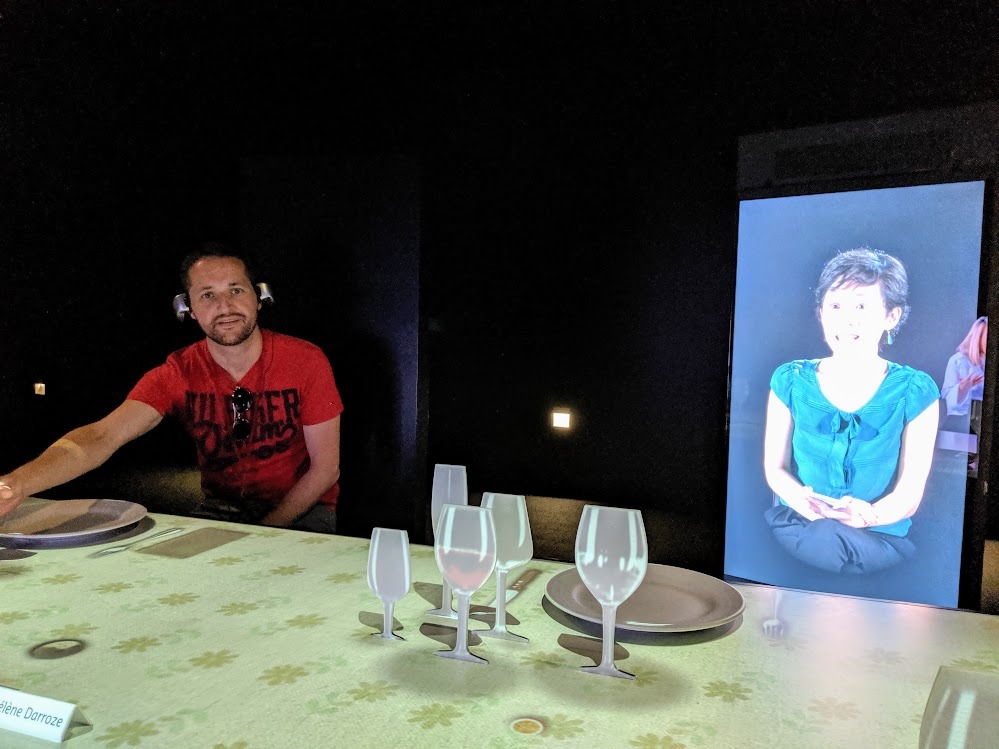 Verdict: It took a good 2-3 hours to look around the museum properly and I did enjoy it, but it was lacking a certain "je ne sais quoi" for me. It was situated a little way out of the city centre and I loved the walk along the banks of the river to reach it. The museum itself felt slick and modern – but there was so much interactive info that it made me feel slightly overwhelmed – and after a couple of hours I'd had enough. I would've also liked to try smaller amounts of multiple wines from the museum's panoramic rooftop bar at the end, as opposed to just one large glass. This is a place for people who drink wine or have an interest in it, but not necessarily true connoisseurs, and not anyone without any interest in it at all.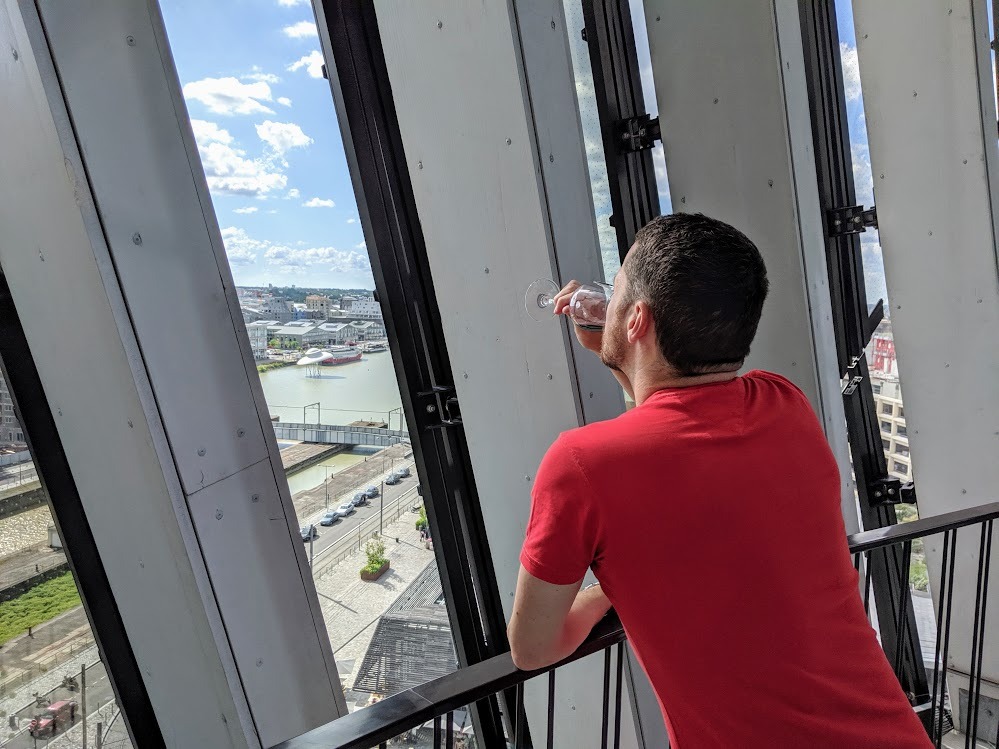 There are plenty of proper wine tours of vastly varying prices around Bordeaux which might be better for anyone wanting an authentic experience. These don't seem to be widely promoted in the city and will take some online research to find a good one.
2. Wander the city
Most places of interest are in a fairly compact area, making Bordeaux perfect to explore on foot. There are some lovely things to see, particularly in the medieval old town. Make sure to take in the 15th Century Porte Cailhau gate with its Hogwarts-like turrets; it's the main entrance into the medieval city. And the equally imposing Grosse Cloche – a Gothic belfry which once served as a prison.
Place de la Bourse is an elegant square designed for Louis XV in the 18th Century, full of impressive palaces and architecture. It won't take long to look around but it's definitely worth a visit.
Miroir d'Eau is a must. It's a kind of large (3450 square metres), flat interactive fountain by the river opposite Palais de la Bourse. Famed for being "the world's largest reflecting pool" (or mirror,) on a sunny day it's great for paddling, splashing and trying to get some good Insta shots. The thin veil of water across the expanse of black granite is drained and then refilled every half-hour. As well as that, every 23 minutes a thick, fog-like vapour is ejected, adding an impressive eeriness to photos. Don't forget to remove your shoes before you join the paddlers in the water.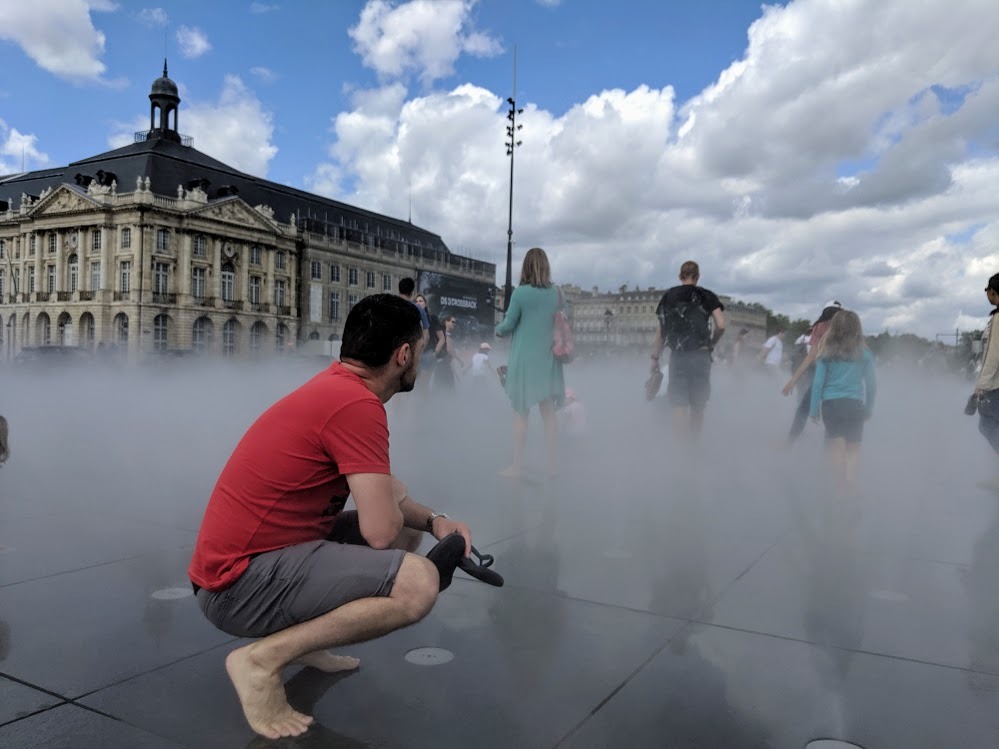 Cathédrale Saint-André is Bordeaux's dominant Gothic cathedral. You can't really miss its freestanding belfry with gold statue on top when you're walking through the centre of the city, and it's worth going in for a look if you have the time. The oldest section dates from 1096 and it was a key stop for medieval pilgrims heading to Santiago de Compostela in Spain on the Way of St-James.
3. Visit a market
Going to Bordeaux and not browsing a market or two is like visiting Italy and not having any pasta: almost unforgivable! For the French, buying fresh produce at a market is a way of life. Being so agriculturally-located, Bordeaux has an abundance of them. From weekly markets on neighbourhood squares to huge daily covered ones, you can get seasonal fruits and vegetables, bread, cheese, wine, meat, cakes and an array of other wonderful things, representing some of the best of all Bordeaux's local areas and regions.
Marché des Capucins is undoubtedly the most popular in Bordeaux. The daily market is an essential stop for anyone wanting to immerse themselves deeper into French life and cuisine. It's an expansive covered area full of an abundance of the Southwest's freshest produce – and hordes of locals come here to shop, catch up with friends over oysters and white wine, and watch the world go by sipping artisan coffee perched at a tiny counter. I bought a couple of bottles of some very nice, great-priced red wine from the main wine merchant, complete with stains on the label giving it that extra authentic locally-sourced organic feeling.
Don't forget to try a canelé – small French pastry with a soft custard centre, thick caramelised crust and rum and vanilla flavouring – a speciality of the Bordeaux region.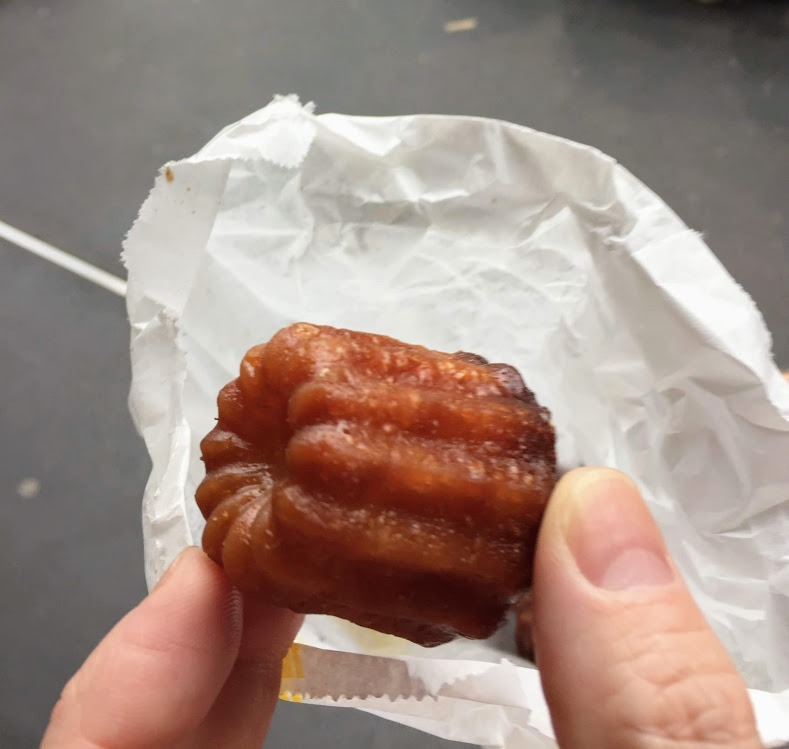 Marché Royal in the Saint-Michel neighbourhood is a busy Saturday morning market in an area surrounded by chic cafés. I'd describe it as "organised chaos". Here, the produce was incredibly cheap, though definitely not organic. To my astonishment, I even witnessed one of the locals choosing from basket upon basket of live chickens!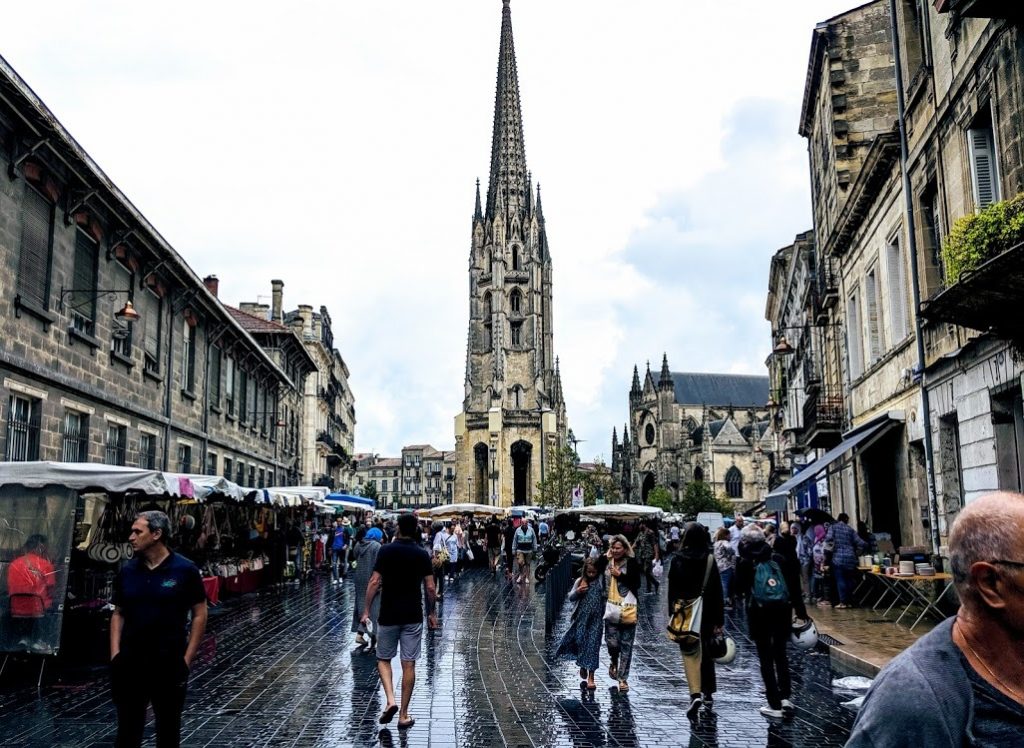 On a Monday morning in the same area there's Marché Neuf where shoppers can purchase books, clothes, toys, household items, and other bric-a-brac. There are also markets here on a Friday and Sunday, although apparently none have the frenetic buzz of the Saturday one.
4. Indulge your inner foodie
There are countless bars, restaurants and food options for all tastes and budgets across the city. Each neighbourhood retains its own vibe, often with unassuming eateries and "drinkeries" to match. And you could stay here a month and not scratch the edible surface.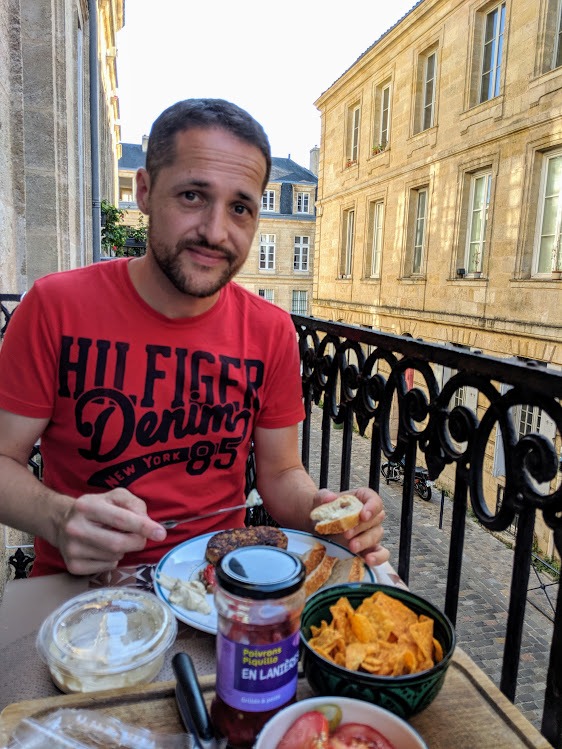 For quick and affordable, I particularly enjoyed the vegan burger I had in a place called Wild Note – what the place lacks in atmosphere it makes up for in taste and staff friendliness.
For bread and pastries, my go-to place was La Boulangerie on Rue Des Faures. In fact, I developed a bit of a craving for their 'petit pain tout choco' which, at 1 Euro each, made me thankful I don't live in Bordeaux – or risk obesity!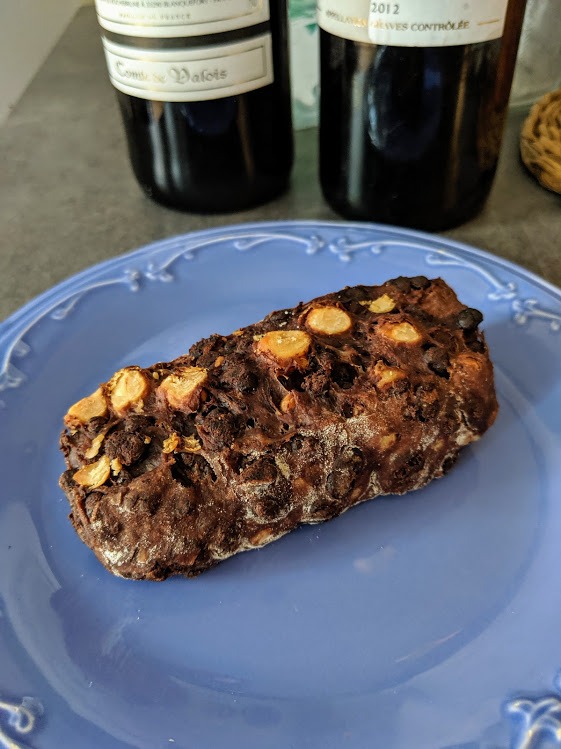 Look out for happy hours at bars in the city – some of my fondest memories are sitting outside in the sunshine at one of the bars on the busy Camille-Jullian Square. Happy times with "happy hour" beer or wine in hand, people-watching and chatting idly, enveloped by a slight haze, giving everything that pleasant, fuzzy glow.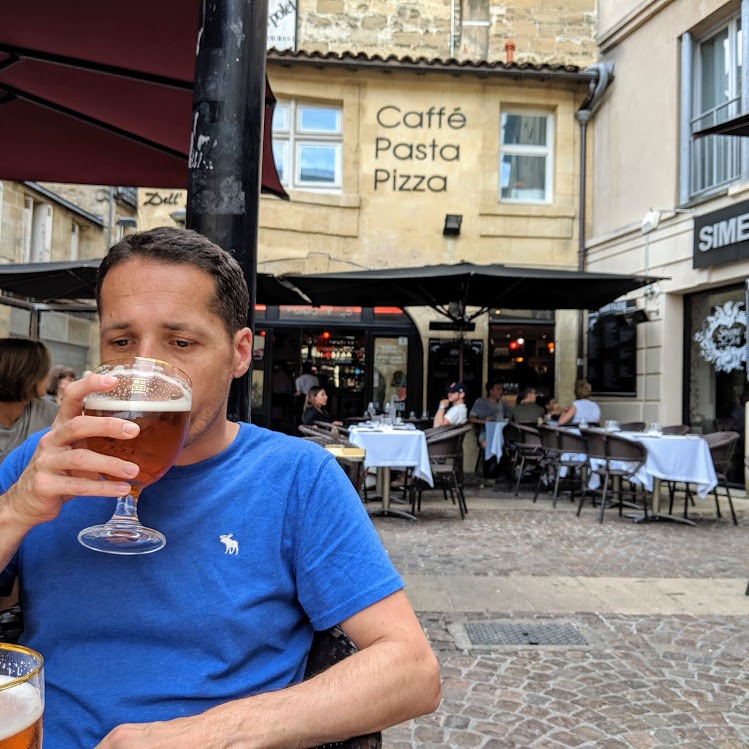 5. Take a trip out
If you've got enough time and seen enough of the city, there's nothing more enjoyable than hopping on a bike, bus or train and venturing out. And that's especially the case in Bordeaux thanks to the huge selection of lovely little nearby towns, and the coast which is less than an hour's train ride away.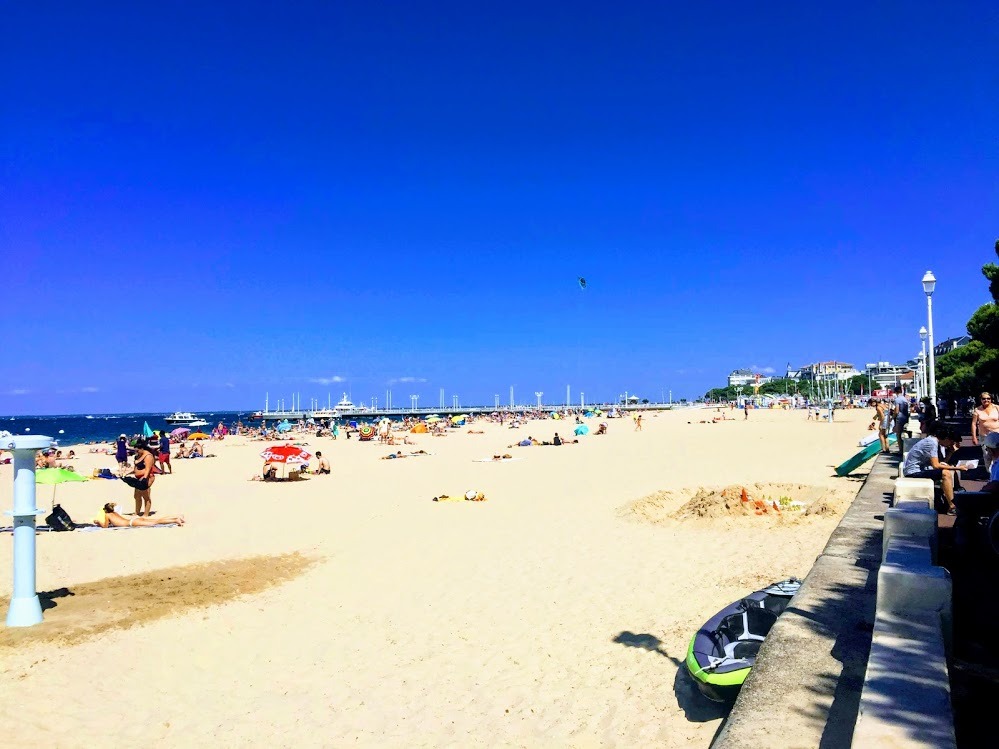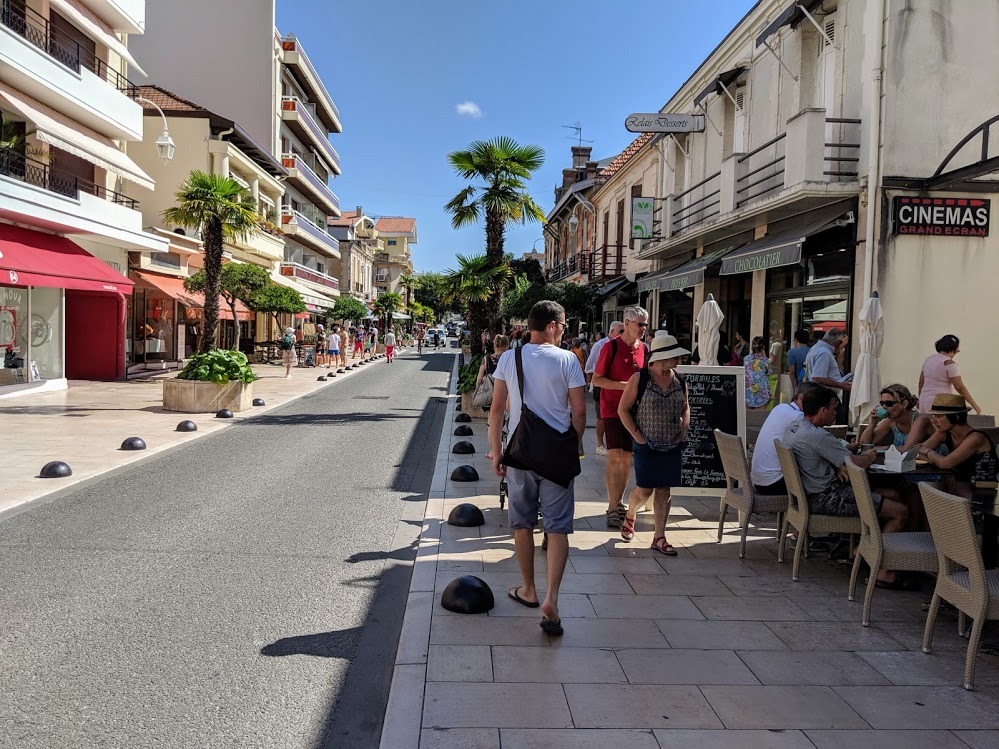 I caught the train to the stunning seaside town of Arcachon, heading for the Dune du Pilat, which I wrote about in a previous post. Encountering and climbing the tallest sand dune in Europe was such an incredible experience that I'd urge every visitor to the area to plan it into their schedules.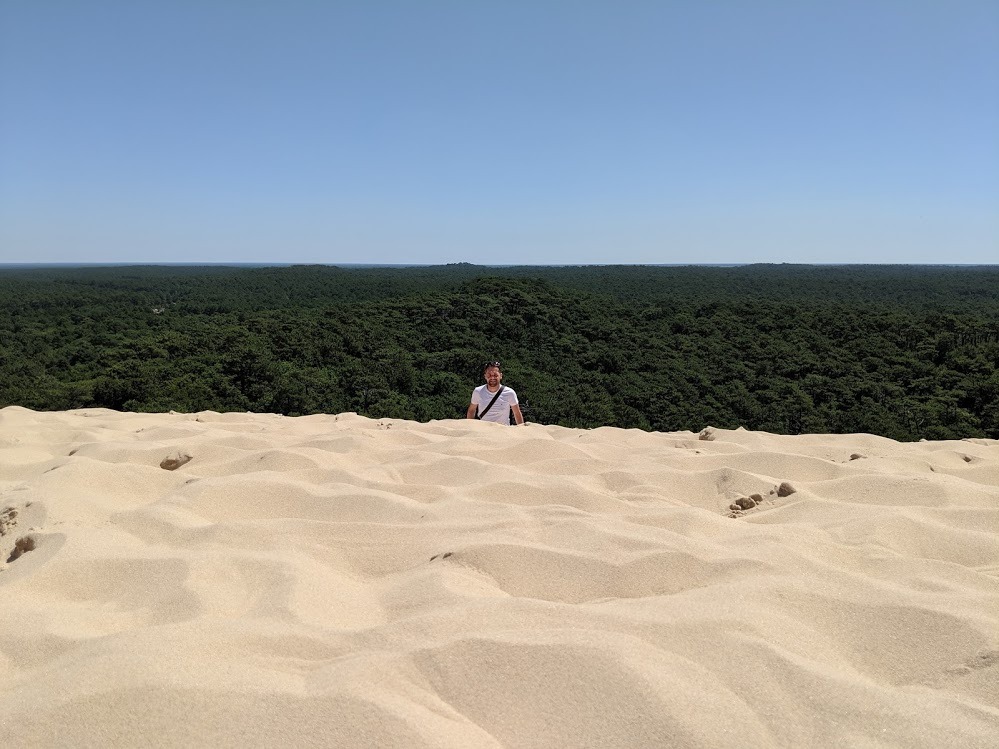 I really liked Bordeaux – it's easy to get to from the UK, has enough to keep you interested for a few days, it's mostly walkable, and there are lots of nice towns, gorgeous countryside and stunning coastline close by. Don't expect the most happening nightlife but if you're looking for a quick, relaxing and cultured getaway this is a great place.