Check out my previous Italy posts, Fam-go Italiano and Italy planning
It often happens with travelling that the very first place you look at eventually becomes the place you choose to stay in. And that's what happened here. After booking the initial flight to Naples, I pulled up a map of that part of Italy and pinpointed Vico Equense as a good location for a base. Then I tried to find alternative towns in every other direction before concluding that VE really is the best place for us during our southernmost time in Italy.
Vico Equense
A coastal town and the first one you'll reach along the Sorrentine Pensinsula, we chose here because it looks pretty, less busy than Sorrento, but still with plenty to do and see – and walk to. We'll have a hire car – and there were loads of Airbnb apartments with a free car parking space in this area. They were also generally cheaper than those in Sorrento. We purposely chose an apartment nearer to town rather than up in the hills where we'd have a longer walk to a shop or a restaurant in the evening. The apartment itself has some outdoor space with a lovely-looking garden, a washing machine (which was important for the amount of time we're spending in Italy) and Wifi (crucial because we'll also be working).
Note: if we'd booked an apartment here when I first looked at Airbnb we'd have also had a fabulous sea view; a few months later these had all gone.
Places we want to visit nearby which made Vico Equense the perfect base:
Pompeii and Mount Vesuvius
Sorrento and the Amalfi Coast
Capri
Naples
Scrajo thermal baths
Rome
As mentioned in a previous Italy post, both myself and Paul have visited Rome in the past and we'd have happily missed it out on this trip in favour of a couple of nights in Florence. But due to early complications with booking flights home from Naples for the children we had to quickly re-think, and taking them to Rome seemed like the next best option. We've both witnessed the sheer craziness of Rome's traffic (and parking) and neither of us fancied driving in the city, so we'll have given up the car by this stage.
I'm now really excited about returning to Italy's capital, and it seems somehow fitting, having previously thrown a coin over my shoulder into Trevi Fountain; meaning that I was destined to return someday.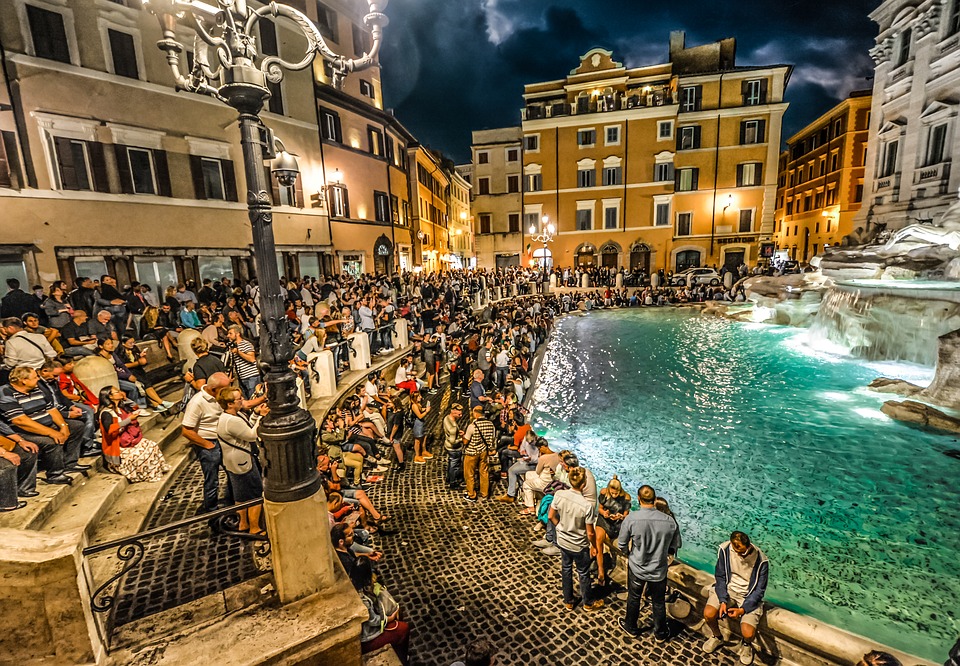 The Airbnb apartment is small and basic, not far from the Colosseum, and it was about the best we could find within budget. There were loads of apartments of varying quality, but Rome is a huge city and can get very tiring on foot, so we wanted somewhere central that doesn't mean too much walking for the kids.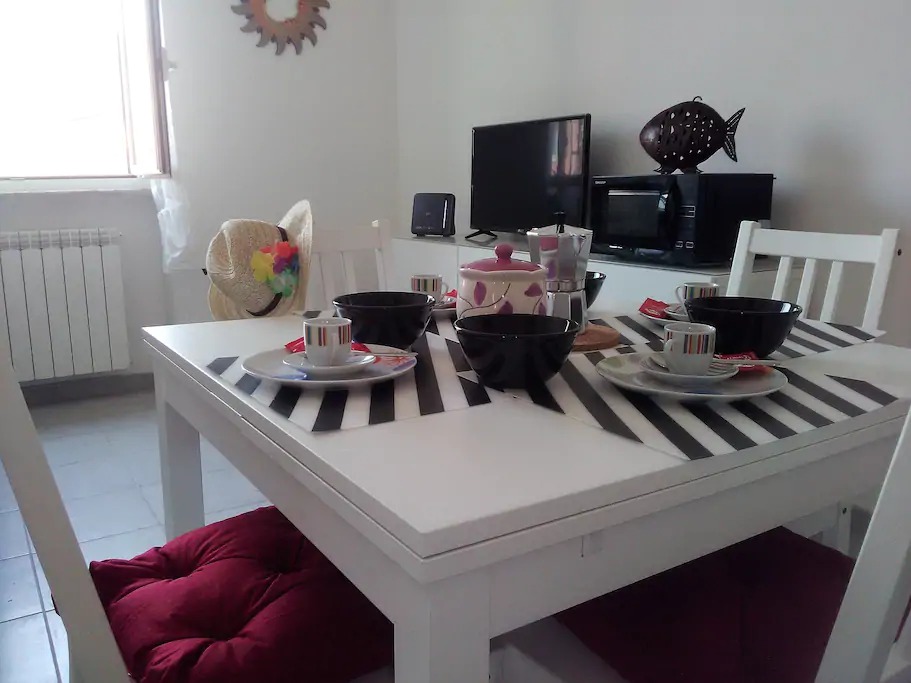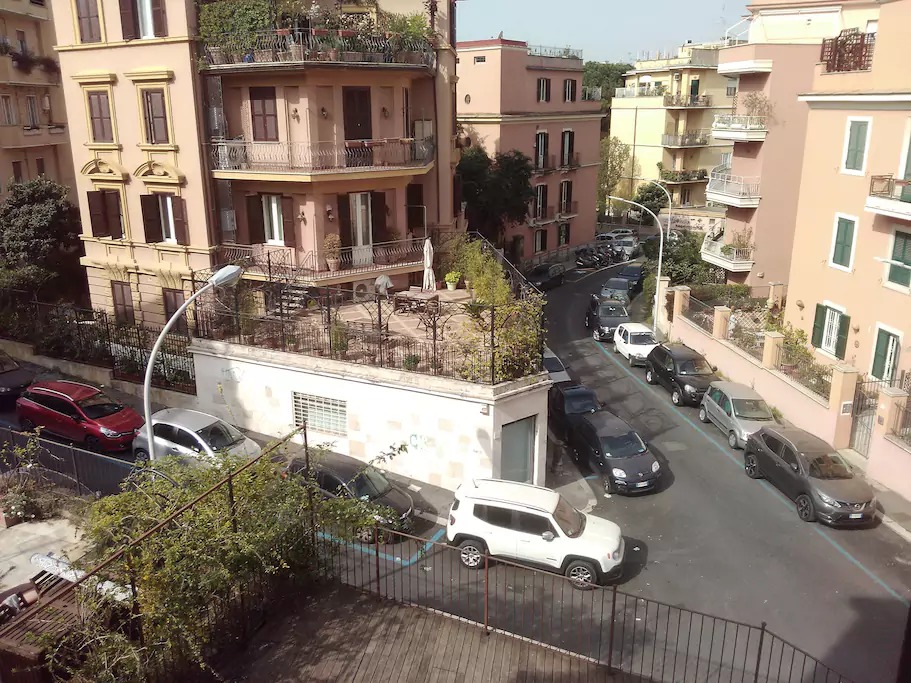 It'll be a short trip but I'm looking forward to seeing how it's changed and showing the children some of my most memorable touristy bits from when I was there before. This will include
The Colosseum
Trevi Fountain
Pantheon
Vatican City
Some time in the beautiful piazzas
A little Italian restaurant that I loved and can't remember the name of near to the Vatican Museum
Lucca
This part of the trip is all about "living like a local" for us. The kids will have gone home and our objective is to base ourselves in a small Italian city – somewhere we can work, or just as easily stroll into the centre and buy groceries, or to a pizzeria for dinner. I guess it's also about attempting to live the idyllic dream that we both fell in love with while watching the film 'Call Me By Your Name'. We're probably way off the mark with the type of location, but it still looks lovely.
A friend recommended Lucca not long after we booked our first flights. A historic city centre with cobblestone streets, it's encircled by a huge Renaissance wall, perfect for strolling or biking around. Positioned in the heart of Tuscany, it's also surrounded by vineyards producing wines and olive oils…perfect! And the city seems to have good train and road connections, being around 25 minutes by car from Pisa, 70 minutes from Florence, and close enough to Cinque Terre for a day trip.
So we're staying here for two weeks. During that time, Paul will be celebrating his birthday and one of our closest friends, Claire, will be coming to stay for a few days. She's never been to that part of Italy either and it'll be fun to have her sharing in our Italian adventures.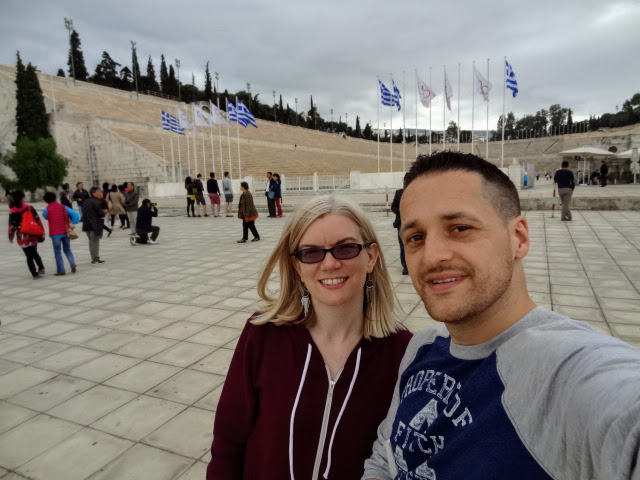 The apartment we've booked in Lucca is outside the city walls but close enough to walk in. It's an old stable transformed into duplex accommodation, with a cute balcony off the upstairs bedroom. I'm hoping to spend a good amount of time here, lovely local wine in front of me, updating you as to what's been happening on my journey. A bonus is that this apartment comes with a couple of bikes, so I'm looking forward to riding out into the Tuscan hills for the day.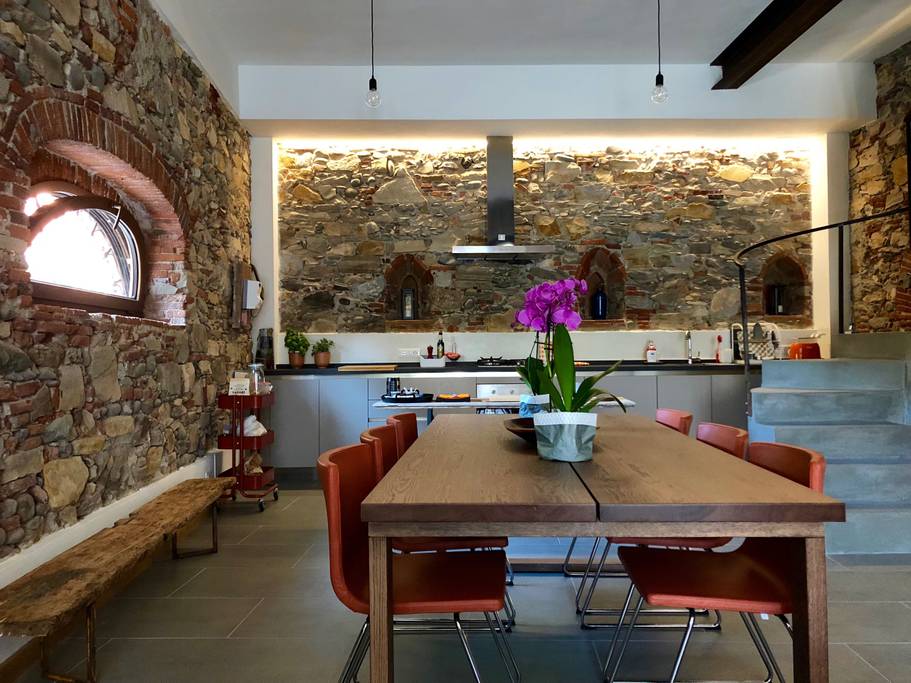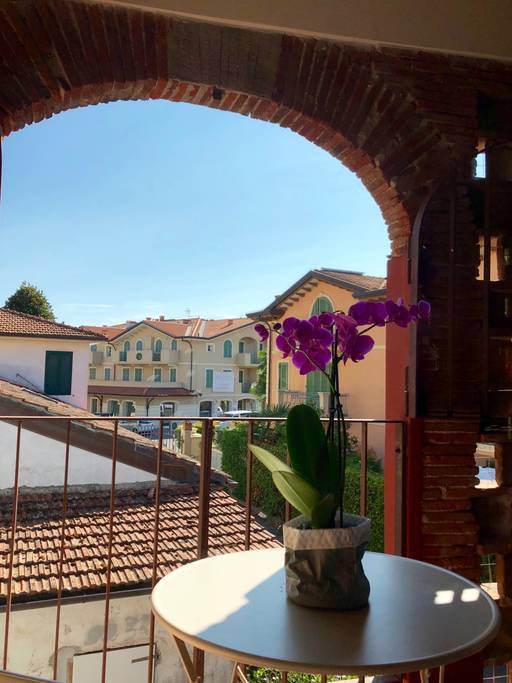 Aside from learning to speak Italian, Paul has been doing a lot of family history research recently. He was aware that he had Italian heritage through his maternal grandmother but didn't know much more than that before he started. Then after a tiny bit of online research, he was delighted to discover that he was already in somebody else's Italian family tree! All the work had been done for him. His family originally came from a small village called Valdena which, coincidentally, is only about 1hr 45mins' drive from Lucca (something we weren't aware of before booking). So we'll undoubtedly be taking a trip to the village during our time here.
Things we're hoping to do here:
Visit Pisa and the Leaning Tower
A couple of day trips to Florence
See Cinque Terre – La Spezia, and hopefully Portofino – because I've just finished reading the novel The Enchanted April which is set there and sounds utterly beautiful
Valdena – see where Paul's family came from and find some ancestors' graves in the churchyard
Vineyard wine tour
Something special for Paul's birthday
Venice
Neither of us has been to Venice before and a month in Italy would feel kind of wrong without seeing it. I've always wanted to go – I've heard lots of stories about the 'special golden light' in the city, and the wondrousness of all the waterways and the awe-inspiring architecture. I've also heard it's busy and expensive!
We've booked an Airbnb apartment close to Rialto and around 15 minutes' walk from St. Mark's Square – not far from the stop for Murano.
Most of the plans for Venice will probably be made during our time in Lucca, but the touristy things we want to see include
Grand Canal
Rialto Bridge
Burano Island and/or Murano
Lido
Bridge of Sighs
Castello – looking forward to seeing the area which is supposedly slightly cheaper, less busy than much of Venice, and more relaxed
So, being first-timers to much of Italy we'll be hoping to tick off loads of the must-see touristy things, along with plenty of other stuff in between. I'll keep you posted as we go.